Banking
SBI festive home loan: All you need to know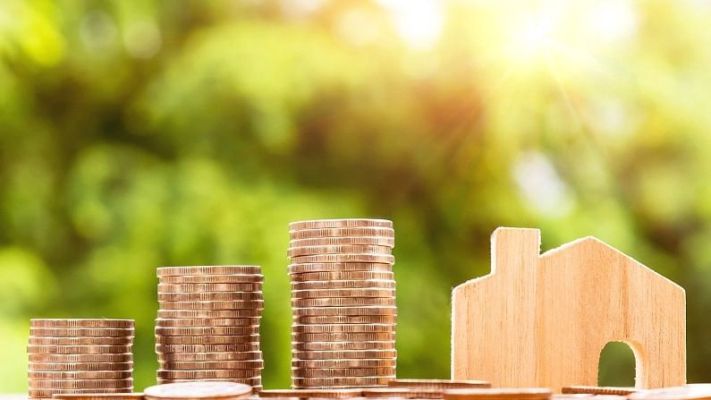 Currently SBI has 34.77% share of the total home loan market.
State Bank of India (SBI) recently slashed home loan interest rate to 6.7% irrespective of the amount and the tenure of the loan. Even balance transfer of home loans is also eligible for this special offer. Besides, the interest rate is fixed for all individuals irrespective of his/her monthly income and credit score. The offer results in a saving of 45 basis points which translates into an interest saving of more than Rs 8 lakh on Rs 75 lakh loan with 30-year tenure, according to the calculations of the bank.
Private lender Kotak Mahindra Bank (KMB) offers the cheapest home loan across the industry at 6.50% per annum. It started the festive season by announcing the reduction in home loan interest rate by a further 15 basis points to 6.50% per annum. This special rate of 6.5% is for a limited period and is ending on November 8, 2021.
Besides, HDFC too has slashed interest rates to 6.7% to make the market a competitive one.
PSBs such as Punjab & Sind bank, Bank of Baroda and PNB offer home loan at 6.65%, 6.75% and 6.80% respectively. LIC Housing Finance has interest rate of 6.66%.
Private lenders ICICI Bank, HDFC Bank and NBFC Bajaj Finserv offer interest rate of 6.75%. Probably some more would join the rate cut party.
Benefits
The SBI offer is coupled with zero processing charge. Besides, there is interest concession for women borrower's up to 25 basis points.
There is no prepayment penalty too. The duration of these loans ranges from three years to 30 years.
Documents required
A few basic documents are required to apply for a home loan such as employer identity card, completed loan application form duly filled in and three passport size photographs. For proof of identity any one of the following documents - passport, driver's license, voter ID card or Aadhaar card - will do.
Property-related papers such as permission for construction, allotment letter, stamped agreement for sale, occupancy certificate, property tax receipt, approved plan copy and registered development agreement of the builder and conveyance deed are needed.
Besides, payment receipts or bank A/C statement showing all the payments made to the builder/seller have to be submitted.
Other documents required are bank account statements for the past six months for all bank accounts held by the applicant and account statement of existing loan from any other bank, if any.
Salary slips of past three months and copy of Form 16 of past two years or copy of IT returns for last two financial years have to be submitted.
For self-employed or business person, the I-T returns for last three years, profit and loss statement for three years, TDS certificate and qualification certificate (doctor, CA, lawyer) are needed.
Application procedure
An individual can apply a home loan through internet banking, YONO app and physically by visiting the home branch.
Customers can click on the link below to apply for the home loan, fill in the required details, check eligibility and get the loan quotation here .
Besides, one can apply through YONO app at any point of time. Log on to the YONO app. On the Homepage, click on the 'Menu' tab on the top left corner of the app. Then click on loans and select 'Home Loan'. Enter your income source, net monthly income and details of any other loan.
Check your eligible loan amount and proceed and fill in the other required details and click on 'Submit'. You will get a reference number and an SBI executive will call you shortly, said an SBI statement.
Home loan portfolio
SBI in banking on this special festive offer to clinch the first position in the home loan segment. Currently it has 34.77% share of the total home loan market. HDFC is the current market leader with almost 38% market share.
The total outstanding home loan segment stood at Rs 22.26 lakh crore as of December 2020, as compared to Rs 20.31 lakh crore as of December 2019, according to a report released by credit information bureau CRIF High Mark.
In the affordable housing segment, loan ticket size up to Rs 35 lakh constituted about 90% of the market by volume and nearly 60% by value as of December 2020.
follow us
Facebook
Twitter
LinkedIn
Telegram
Youtube
Instagram
(Follow Money9 for latest Personal finance stories and Market Updates)
Dailyhunt
Disclaimer: This story is auto-aggregated by a computer program and has not been created or edited by Dailyhunt. Publisher: Money9 English