Trending
Top 9 banks with best interest rates on Rs 75 lakh and above home loan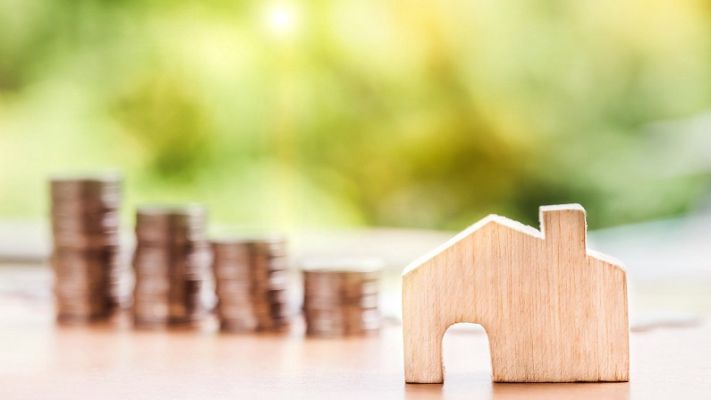 You may need a higher amount of margin money if you are applying for high-value loan
People are moving to bigger houses. The work-from-home and study-from-home phenomenon has triggered the trend. If you are among people hunting for bigger places and in need of high-value home loan (above Rs 75 lakh), we have collated a list of nine banks with lowest home loan interest rates.
You may get Rs 75 lakh loan at 6.65% interest rate from Kotak Mahindra Bank. Punjab & Sind Bank and Bank of Baroda will charge you 6.65% and 6.75%, respectively. Take a look at the table compiled by Bankbazaar.com
High-value loan: Things to keep in mind
The important thing that you must know is you may need a higher amount of margin money if you are applying for high-value loan. The loan-to-value could be much lesser than what banks fix for low-value loans. "a big-ticket home loan, which would typically be above Rs. 75 lakh, would give you a loan-to-value of 75% whereas for smaller loans, you may go up to even 90%," says Adhil Shetty, CEO, Bankbazaar.com.
It is advisable to pay good amount of money from your pockets, and reduce the loan amount. The interest rate on high-value loan is generally high than what it is for low-value loan. A low lonn-to-value help you get lower interest rates. Besides, if you have a good credit score and you are in a stable profession, you may land a decent lead.
"A score of 750 or more will help you get low rates, even if the loan is large. Your employment record also helps. Salaried borrowers working for select corporates may get discounted rates at the lender's discretion," says Shetty.
Another way to reduce your interest burden is to buy the house in the name of a female. "Women often get the lowest interest rates, sometimes lower by 5 to 10 basis points, therefore you may consider co-borrowing with your wife or mother. Co-borrowers may also split and increase tax savings from the home loan," says Shetty.
When to transfer your loan
In the initial years of loan cycle, the interest portion in your EMI is more than the principal. It is suggested to refinance your loan initially in the tenure if you are getting a good deal from another bank. Refinancing closer to the end of tenure may not make much sense.
If you're close to the end of the tenure, you're mostly repaying principal and here a refinancing may be of little use and you may simply pre-pay or pre-close the loan for interest savings. Early in your loan tenure, a considerable difference in your loan rate and what's been offered in the market justifies a refinancing. For example, a difference of 50 basis points over 10 years will make a huge difference to your finances.
Consider refinancing if there has been a considerable improvement in your credit score or you are unsatisfied with the services of your lender.
follow us
Facebook
Twitter
LinkedIn
Telegram
Youtube
Instagram
(Follow Money9 for latest Personal finance stories and Market Updates)
Dailyhunt
Disclaimer: This story is auto-aggregated by a computer program and has not been created or edited by Dailyhunt. Publisher: Money9 English