Movie Reviews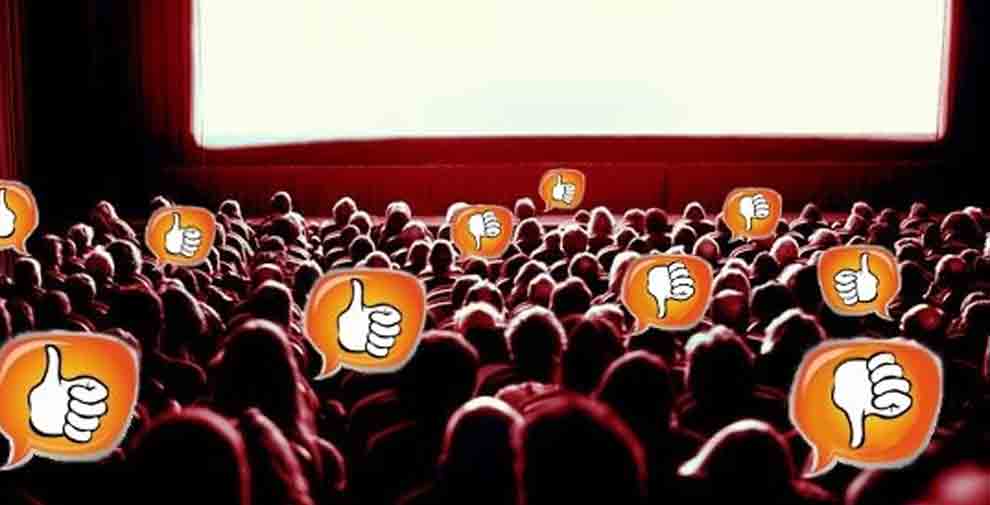 Movie Reviews
Movie Review

Sara Ali Khan and Sushant Singh Rajput starrer Kedarnath which is directed by Abhishek Kapoor, is continuing to mint money at the Hindi cinema box office. For those who don't know the film is a love story and is based on the Uttarakhand floods of 2013. Kedarnath was released on silver screen December 7 and received mixed reviews from the critics....

Movie Review

Sara Ali Khan and Sushant Singh Rajput starrer Kedarnath has grabbed everyone's attention. The film is doing well at the box office. Directed by Abhishek Kapoor, the film got a decent start at the box office and witnessing good run at the Box Office. Talking about box-office collection, the film has collected Rs 7.25 crore on its first...

Movie Reviews

Rating: Cast: Dhanunjaya, Ira Mor, Balraj, Vijay, others Director: Siddhartha Thatholu For a change Ram Gopal Varma decided to play producer to Bhairava Geetha, directed by the young Siddhartha Thatholu. Most of the actors are from Karnataka and the director is a Telugu from Godavari district. The release of Bhairava Geetha was postponed several times. The film is set in the...

Movie Reviews

Rating: Director: James Wan Cast: Jason Momoa, Amber Heard, Willem Dafoe, Patrick Wilson, and Nicole Kidman. It's no secret that the DC Extended Universe (DCEU) had a rough start. While Marvel Comics films tend to be satirical and even self-effacing, DC films are labelled as tedious. Director James Wan's Aquaman, is the sixth installment in the DCEU, which tells the...

Home

BOTTOM LINE Bloody Bore! OUR RATING 1.25/5 CENSOR 'A' Certified, 2 hrs 09 mins What Is the Film Bhairava Geetha About? Bhairava Geetha is multiple age-old routine clichés rolled into one with the basic line being that of a class difference between the boy and the girl.

Movie Reviews

Rating: Director: Dinesh Selvaraj Cast: Vikram Prabhu, Hansika, MS Bhaskar, Mirchi Sha. Vikram Prabhu of late opts for different genres. Thuppaki Munai, where he essays Birla Bose - a middle-aged straightforward encounter specialist - is no different. A topical issue on child abuse has been touched upon. The film opens with a prelude narration of Birla Bose's earlier story where he...

Home

BOTTOM LINE Snoozefest OUR RATING 1.5/5 CENSOR 'U' Certified, 2 hrs 47 mins What Is the Film About? Odiyan Manikyam (Mohan Lal) belongs to an Odiyan clan of shapeshifters who make a living by scaring people in the dark.

Movie Review

Film: Aquaman; Starring Jason Momoa, Amber Heard, Nicole Kidman; Directed by James Wan; Rating: **(2 stars)Somewhere deep in the recesses of this action-piqued satire-adventure about the exiled king of a banished underwater kingdom, I realised the plot is a straight tilt of the tiera to two classic Hindi films Deewaar and Baahubali Two brothers Arthur and Orm hate each other's guts while Mama...

Reviews

BOTTOM LINE Very Routine But Fun In Parts OUR RATING 2.25/5 CENSOR 'A' Certified. What Is the Film Husharu About? The trials and tribulations of a gang of friends from school days until the settlement.

Home

Spider-Man: Into The Spider-Verse Movie Review Rating: 3.5/5 Stars (Three and a half stars) Star Cast: Shameik Moore, Jake Johnson, Hailee Steinfeld, Mahershala Ali, Brian Tyree Henry Director: Bob Persichetti, Peter Ramsey, Rodney Rothman What's Good: The stop-motion animation looks so fresh & exhilarating, till now...
Loading...