Movie Reviews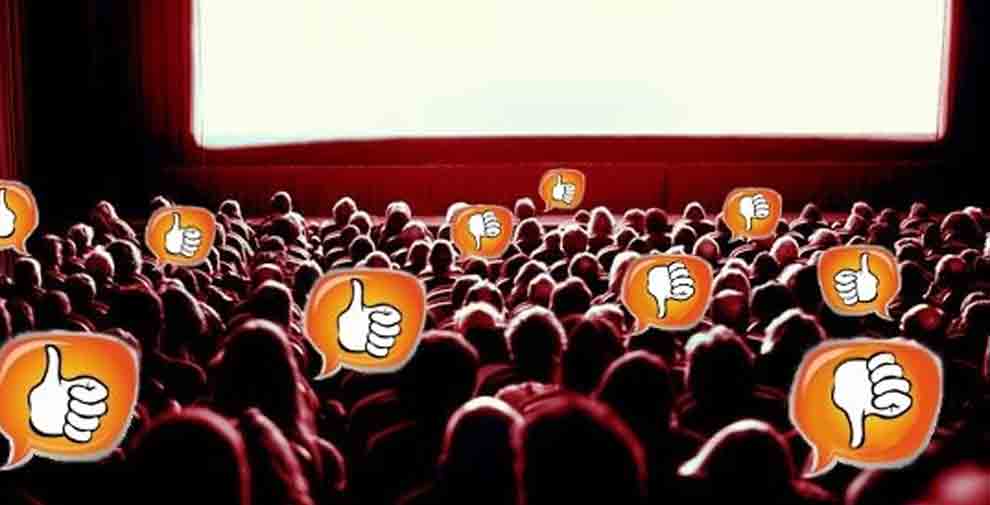 Movie Reviews
Home

Those who were used to watching Bigg Boss 11 at 10.30 am, are now missing all the action. So, now we have Belan Wali Bahu, which is the replacement at the slot. It is the story of Roopa Awasthi, a clumsy housewife who is married to an agarbatti businessman. He is the husband of her deceased sister. She has the best intentions at heart but is just too clumsy. We...

Movie Reviews

Title : Rangula Ratnam (2018) Star Cast : Raj Tarun, Nagarjuna, Chitra Shukla Director : Sree Ranjani Producer : Nagarjuna Releasing on : January 14, 2018 Telugu Mirchi Rating : 2.25/5 Click here for Telugu Review Author: Telugu Mirchi, Creator: Madhuri, Publisher: Telugu Mirchi Review : Rangula Ratnam - Fails to spread color Annapurna studios which produced hit movies like Hello...

Top Stories

Cast: Balakrishna, Nayantara, Natasha Joshi, Hari Priya, Prakash Raj, Murali Mohan Director: K.S. Ravi Kumar Director K.S. Ravi Kumar who weilds the baton for the likes of Rajinikanth, Kamal Haasan and Ajith Kumar, returns to Tollywood with Balakrishna starrer Jai Simha. Jai Simha, a typical masala film, is for Balayya fans, and people who like mass films and Ravi Kumar suceeds in...

Movie Reviews

Cast: Jayaram, Anusree, Salim Kumar, Nedumudi Venu Director: Salim Kumar There's a way in which society runs. No matter how well our lives and living standards have improved, we dare not question the stone-age practices conveniently termed as traditions, or simply choose to take them into belief without thinking the other way around. It's not that we don't...

Reviews

BOTTOM LINE Sleepy Love Drama OUR RATING 2.25/5 CENSOR 'U' Certified, 2 hrs 17 mins What Is the Film About? Vishnu (Raj Tarun) is coxed by his doting mother (Sitara) to marry from a very long time.

Movie Review

What Is Good Casting BGM Production values Cinematography Editing What Is Bad Slow screenplay Routing cliches Bottom Line: Simple love story, that ends up as a can watch. Story Young hero Raj Tarun has been a part of commercially successful youth entertainers, and had last delivered two fairly successful flicks at box office, namely Kittu unnadu Jagratha and...

Movie Reviews

Director: Vijay Chander Cast: Vikram, Tamannah, Hareesh Peradi, Baburaj Vikram in the titular role Sketch aka Jeeva is a collection agent for a local thug Sait (Hareesh Peradi) and his main job is to seize vehicles, when people who have borrowed money from Sait did not pay the installments properly. Though he has a family comprising of father (Vela...
Loading...