Lifestyle
Finch Powai launches India's first culinary mixology program with Ron Ramirez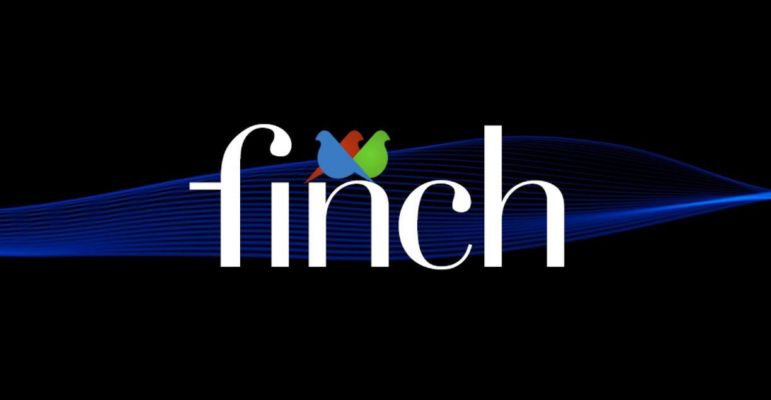 Adding a new protagonist to India's beverage scene, Finch Powai is now planning to seduce our maximum city into submission with India's most provocative, artisan mixology program created by revered culinary mixologist Ron Ramirez. As it reopens doors after a 6-month hiatus during the lockdown, the brewery's 'Bar Theatre' will carve a new definition, as the sorcerer of spirits pours a dreamy libation, liberating all your pent up desires.
Flirting with innovation, Ramirez is notorious for transforming drinks into full-blown pieces of art. The bar is his canvas and your choice of poison, his muse. His expertise is culinary mixology - using gastronomy and science to experiment with cocktails on a molecular level. His bar at Finch could easily moonlight as a kitchen counter, as he puts local, indigenous ingredients through highly complex processes such as maceration and ageing, to make waves in Finch's all-new 'Mixology Culture' cocktail menu.
'When we invite guests to step out now, it must be worth their time, money, effort, and risk,' mentions Sandeep Singh Katiyar, Director. 'We are no longer just a brewery or high-end bar, we are a stage for gastronomical innovation. Patrons who now visit us will circumstance culinary and mixology artists at play, as they tease with experiences such as Guest Bartender Shifts with Asia's TOP 50 bartenders, Friday Special Mixology Brunches, Mixology workshops, and Chef's Tables.'
This transformation will herald a new wave of bespoke food and drink experiences, as the revamped Finch Brewery in Powai marries comfort with extravagance, taste with style. Boasting a premium menu that focuses on upscaled renditions of crowd favourites with as much elegance as it treats its bar signatures, Executive Chef Rahul creates a glorious harmony of flavours that walks toe to toe with Ramirez's uber-luxe beverage delivery.
'The creations we will serve at The Finch are trailblazers. I believe them to be 2025's predictions served in 2020, pioneering the latest trends and innovations that the world has not yet seen,' mentions Ramirez, who has also included his past experiences as a pastry chef in creating Finch's new bar menus. 'We will push the boundaries of what interactive bartending can mean for India, and will soon launch our academy for enthusiasts and aspiring bartenders to perfect their skill, alongside mixology kits for home.'
Finch's new alchemist will premier his world-class, alternative mixology concepts via a menu trilogy titled 'Art Series', 'Ice Series', and '6 Signature Collection' starting November. Details as below:
The 'Art Series' encompasses the legend's serial collection of Michelin star cocktails from around the world, repurposed for The Finch. These include Bird Cage, Box of Desire, The Cure, Outbreak, and Vanity, amongst others.
The 'Ice Series' will use his Michelin star technique of freezing a huge rock of ice to the point of 32 degrees Fahrenheit while infusing it with flavorful elements, served over a Gin & tonic. As the ice melts, the cocktail's character changes to a much bolder, full-bodied concoction. Aptly titled Bandra, Andheri, Powai, and Colaba (after all areas that the Finch plans to open in the near future), each cocktail prides itself on a unique fruity flavour.
The Finch will also launch an exclusive Subzero Microbrewery Menu that beautifully splices it's loved craft beer with subzero flavours, capturing the true essence of ice. Infusing tones of blueberries, strawberries, frozen green apple, cucumber, pomegranate, passionfruit, and blood orange in ice cubes, making unusual pairs with Pip-N-Peel Cider, Hefeweizen, and Belgian wit respectively.
For those who prefer the hot stuff, Finch has to offer its novelle Winter series - a debut edition of hot mixology design to soothe your senses with an interactive and live brewery experience on your table. Teetotallers can also demand their share, as the cocktail brewery will serve a Zero Mixology menu, liberated from alcohol as an Alternative alcohol-free mixology program.
Critically acclaimed for its showcase of arts & rhythms as much as its alimentary fare, The Finch will slowly and steadily revive its cultural exhibit of global music and events, starting this Diwali.
Dailyhunt
Disclaimer: This story is auto-aggregated by a computer program and has not been created or edited by Dailyhunt. Publisher: Mumbai Live English