Civic
Heated discussion over conductor-less BEST busses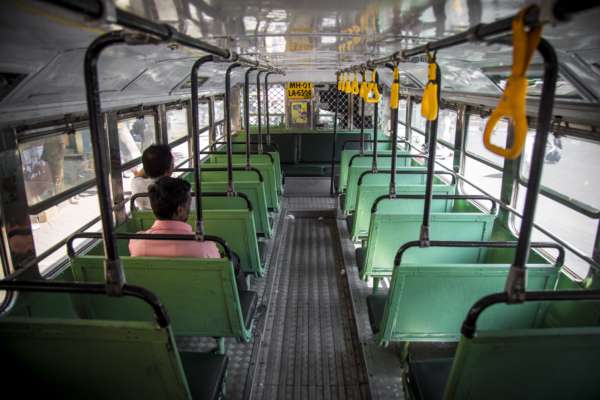 We had earlier reported that there are over 500 buses that are currently running in the city without a conductor. The reason for the same is that there are not enough conductors for the Brihanmumbai Electric Supply and Transport (BEST) buses. To tackle this shortage, there was earlier a proposal floated to hire conductors on a contract but that had been turned down.
On Friday, the panel members of BEST bus had a meeting where the issue was presented. The discussion soon took a heated turn but no resolution has come out of the same. In Mumbai, there are over 549 conductor-less buses plying on 76 routes, show the latest statistics released by BEST on Thursday. This includes 325 AC mini buses. The BEST panel meeting on Thursday witnessed a heated discussion on conductor-less buses.
The points presented to the panel was how plying the buses without the conductor could make them a soft target for terror attacks. Another point brought to the discussion was the safety of the passengers and how would BEST deal with cases of eve-teasing in such cases. It was also pointed out that the buses that do not have a conductor, don't halt at all the stops. Elaborating on the same, one of the panel members who are from Shiv Sena said that, it's frustrating to see a partly empty bus go past, refusing to pick you up.
While there was no clear consensus on the way forward, but Surendrakumar Bagde informed the panel that he has taken note of the suggestions and would look into the issue. Surendrakumar Bagde is the general manager for BEST buses.
In the past few months, BEST has been trying hard to increase their ridership and become profitable. However, the journey ahead of them is a long one. They are also starting new routes and looking at ways to optimise their operations.
Dailyhunt
Disclaimer: This story is auto-aggregated by a computer program and has not been created or edited by Dailyhunt. Publisher: Mumbai Live English