Health
What India can learn from coronavirus hit countries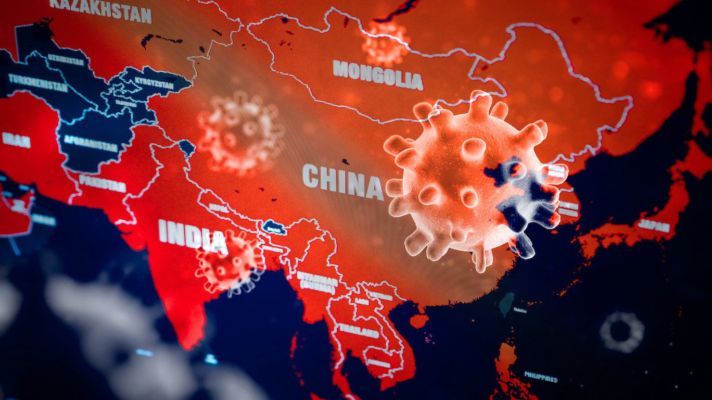 From a distant 'Chinese virus' in an unheard province to the terrifying stories from Italy to a nationwide lockdown in India, the last month has been as eventful as any for the current generations. What was needed upfront was a universal, unified strategy to combat the then epidemic. But the erratic spread across continents left global leaders scrambling to take action in time. Although the symptoms were known and a noticeable pattern could be seen in most cases, the volatility of its spread made it difficult for governments and medical authorities to replicate decisions worldwide.
As a result, we're left grappling with a once in a lifetime war-like situation with every country reacting differently to the COVID-19 pandemic; and in some case like the United States, every state taking its own measures. This is how nations across the planet have dealt with the unseen enemy and where exactly on the 'curve' are they.
*Numbers as on the morning of 27th March
China
positive cases = 81,340
deaths = 3,292
recovered = 74,588
The origin of the Corona virus from the wet markets of China's manufacturing hub Wuhan at first felt like something that would be contained to the Hubei province. That was because the country's authoritarian regime suppressed media reports for well over a month. What followed soon after was a military grade lockdown and a total alienation of the foreign world. The Chinese went into a medical frenzy, erecting hundreds of hospital beds at lightning speed and deserting its streets completely. With such drastic measures too, it took them well over 6 weeks to regain some control. The cases recorded in China though are high given how populous they are and with an aging population they suffered significant casualties too. Currently, the Chinese are opening up their cities and lifting the lockdowns they had so severely imposed. What remains to be seen is if they have truly overcome an entire cycle of the COVID-19 strain.
Italy
positive cases = 80,589
deaths = 8,215
recovered = 10,361
Italy, by far has had it the worst. It began with Chinese tourists in Rome who tested positive, followed by an Italian returning from China. The first month in Italy saw 1128 positive cases and 29 deaths. The Italian government kept chasing the clusters of these cases in the northern (Lombardy) region without really imposing a complete lockdown. That left room for carriers to trickle out and spread it across the country. As a result, in the next 26 days, the positive cases rose to 80,589 with 8,215 deaths. That's 10% mortality rate, way higher than the normal 2% that it's supposed to be. The government has been criticised for not taking severe enough steps to control the pandemic (Milan's airport was open well into March). Italy has become the epicenter for the Corona virus with the number of deaths climbing everyday!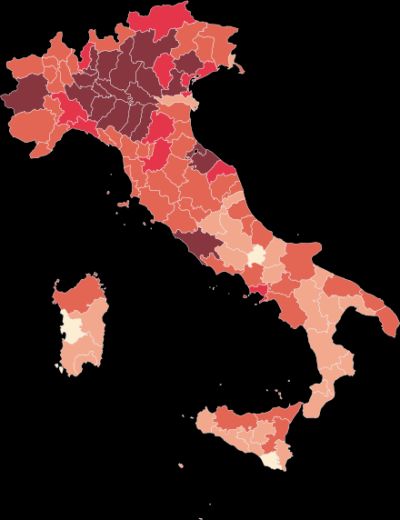 Italy's Lombardy region in the north ravaged with the COVID19 outbreak
"In a world that's grown increasingly close, we're having to stay away from each other"
United Kingdom
positive cases = 11,658
deaths = 578
recovered = 135
The UK has received flak for its risky approach to dealing with the pandemic. The 'herd immunity' strategy meant they can afford to not have brutal lockdowns and allow their citizens to develop an immunity to the virus. They tried to isolate cases and test only critical ones. This however changed very quickly and the UK now sees itself in a similar situation of a lockdown since the 23rd of March. As a financial hub and critical to the global economy, Boris Johnson's decisions hereon will prove crucial. The fines for refusing to comply with the lockdown range from 30 pounds to a 1,000 pounds! From the current numbers the UK seems to be right behind the US on the curve.
United States of America
positive cases = 85,612
deaths = 1,301
recovered = 1,868
If we are to go by what the President of the United States has said then the 'Chinese virus' as he calls it, was a hoax, then became real but nothing to worry about, followed by the USA having the situation under control with enough resources to a panic situation to potentially the new epicenter for COVID-19 and now already thinking of re-starting the economy full-fledged. Such uncertainty within a month is dangerous not just for the US but the world at large. The truth however, is that they have the most number of growing cases and till March 22nd, the country's Corona virus hotbed New York was not yet in lockdown. A delayed response and a shortage of hospital beds and ventilators has left the US staring into chaos. What's unique about them is that most affected states are dealing with this differently as the spread of cases and threat is different for each. So while California took immediate measures weeks ago, New York was uncertain about shutting shop and Florida had spring breakers partying till not long ago. The exponential rise in case over the last few days is worrying and Donald Trump will have to out do his reputation to reign this in.
India
positive cases = 753
deaths = 20
recovered = 67
The major learnings from the above countries are this:
Act early and enforce people to practice "socially distance" which is only possible through a lockdown
Test, test, test! - the more a country tests, the more cases come to light
Ramp up manufacturing and production of medical resources and facilities
Care for medical, paramedical and other essential services personnel
India is well behind the United States too on the timeline and has most likely not seen the extent of the spread given inadequate testing. With India's population density, an epidemic of this magnitude in the county could wreck havoc, especially, in rural areas. An economic backlash is almost certain at this stage. This 21-day lockdown will show us if the decision was made too late or just in time to stop COVID-19 from spreading into the interiors of the country.
The good part is that India has already taken the call of putting the world's largest democracy into a lockdown. Its citizens must ensure that they adhere to social distancing norms and support essential services task-force. India has however fallen really short on testing, something that South Korea did early and that went a long way in helping them manage the menace caused by this virus. It's handicapped with limited supply of testing kits and no domestic manufacturers.
Moreover, masks, sanitizers and other essentials needed by the medical professionals are needed to be mass-produced. Reports suggest that the government is already training teams to act as the first line of defence. Hospital beds and ventilators too will have to be arranged for in the lakhs to deal with a worst-case scenario.
Finally, it's imperative that those fighting the disease head-on (doctors and other medical professionals) are taken care of and a combination of adequate equipment, testing and social distancing will be key in making sure they are not affected.
Dailyhunt
Disclaimer: This story is auto-aggregated by a computer program and has not been created or edited by Dailyhunt. Publisher: Mumbai Live English