Home
#DoctorAttack: Union health minister approves draft on central act for violence against doctors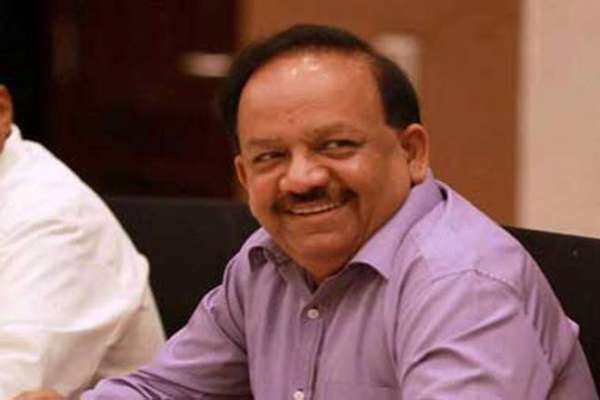 The incidents of doctors attacks have been rising across the country and a centralised law is needed to address this issue. Various states have their own laws, but they prove inadequate and inefficient to bring justice to the victims.
While speaking to the press, Dr Harsh Vardhan stated, 'I want to convey to doctors that we are looking into the pivotal issue of attacks on doctors. These cases have been increasing in the country and they have been incidents where relatives of patients have raised their hands on doctors. These incidents are very unfortunate.'
He added, 'The Government of India had constituted a committee for this and they have now prepared a draft on the central act law. I have given my approval to this draft and we have released it in the public domain for comments and suggestions from doctors and the general public. After which it will be presented to the cabinet and then eventually it will be introduced in the parliament.'
मैंने कहा कि अस्पताओं में डॉक्टर साथियों के खिलाफ हिंसा और मारपिटाई की घटनाओं को रोकने के लिए ड्राफ्ट तैयार कर लिया गया है और उसपर आगे की कार्रवाई की जा रही है। @delhimediasso @PMOIndia @MoHFW_INDIA @BJP4India pic.twitter.com/45RyQBxlNQ

— Dr Harsh Vardhan (@drharshvardhan) August 13, 2019
The Indian Medical Association (IMA) and doctor parliamentarians have been raising this issue since a long time now. The health ministry had set up a committee to prepare this draft. The committee had prepared this draft and sent it to the union health minister.
My Medical Mantra spoke to doctors to gauge their reaction to this new development in the fight against violence against doctors.
Dr Shivkumar Utture, President of the Maharashtra Medical Council of India, said, 'There have been many doctor attacks in the past. There are laws at the state level to tackle this issue, various states have their own laws. But they have not been properly implemented. At times, the police too are unaware about the act. The central act will be brought under the Indian Penal Code and it will be necessary to take proper action. This draft will be beneficial. It will help deter culprits as the law will be stringent.'
He added, 'We have been demanding for a centralised law since the past few years. We had even gone on strike on this issue. This is a positive step.'
In 10 years, there has just been one conviction. That is why the central act is a necessary step to prevent doctor attacks. Doctor parliamentarians had raised their voice on this issue in the monsoon session of parliament.
While Dr Suhas Pingle, Secretary IMA, Maharashtra, said, 'The central act will help prevent incidents of doctors assaults. We appreciate this draft it is a welcome move. But we will have to review the draft and its clauses before we can say something.'
Dailyhunt
Disclaimer: This story is auto-aggregated by a computer program and has not been created or edited by Dailyhunt. Publisher: My Medical Mantra English