Home
The need and importance of second opinion in Alzheimer's diagnosis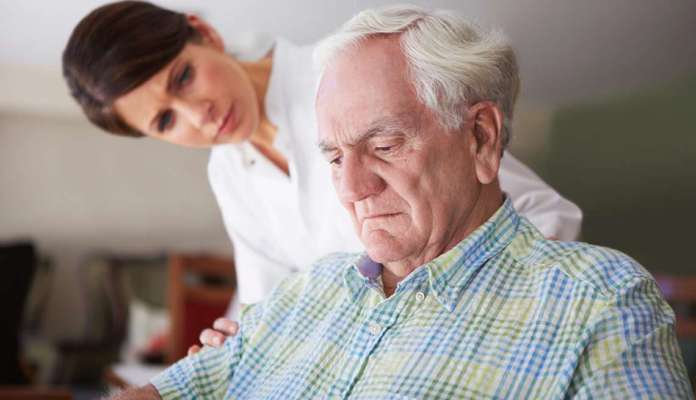 You probably have not spent a lot of time thinking about Alzheimer's disease. But when you refer to the staggering numbers of patients who are suffering this silent disease, you will realise that it is a matter of grave concern.
Worldwide there are approximately 46.8 million people living with Alzheimer's or other forms of dementia and each year there are almost 10 mn fresh cases.
A report of 2018, said India alone has about 4 million identified patients of Alzheimer's and other forms of dementia making it the third-highest in the world. Having said, there are a high number of people who may not have been diagnosed or wrongly diagnosed in the first place.
According to the India Ageing Report 2017, the elderly population is growing at a faster rate of 3% which may upload the burden of cases. India's Dementia and Alzheimer's burden is forecast to reach 7.5 million by 2030 and most Indians still consider memory loss as an integral part of the ageing process, rather than alarming signs of a degenerative disease!
Alzheimer Disease (AD) is a chronic progressive neurodegenerative disorder characterized by declining cognitive and behavioural functioning. It's a major public health problem with billions of dollars spent for treatment and long-term care of the patients suffering from this incurable debilitating illness. AD is of two types 1.
Early-onset AD (5%) 2. Late-onset AD affecting greater than 60 yr population which is more common. The pathophysiology behind this terminal disease involves both genetic factors where there a mutation in APO E 4 gene mutation and environmental factors.
Amyloid plaques and neurofibrillary tangles (NFT) are deposited in the hippocampal region of the brain, thereby resulting into loss of neuronal connections and ultimately death of the brain parenchyma.
However, the exact pathogenesis of AD is still poorly understood. AD has a long presymptomatic phase before the active disease sets in.
Clinically the disease manifests in the early stages as memory loss, trouble handling money and paying bills, losing the sense of time and place with later stages as urinary and faecal incontinence in the severest form.
The patient usually dies of the complication of AD-like Aspiration pneumonia than the AD itself.
The diagnosis of AD is primarily clinical with the mental status examination. Although another test like CSF (for tau protein and amyloid), MRI, FDG- PET scan is helping in ruling out other forms reversible dementia-like chronic subdural hematoma, vascular dementia, Normal Pressure Hydrocephalous (NPH).
Genetic Screening for Alzheimer's (APO E 4 allele) which is mostly used in the research setting only. According to Vohus D. New Diagnostic Guidelines and DTC testing for AD, Genomic Law Report, Direct testing for consumers (DTC) is not advisable, although in some European countries is done, to rule out familial AD.
For people in whom AD runs in family, Genetic testing available and patient should get the test done. According to REVEAL Trail, there is no long-term impact on the patient psychological or depression if the result is positive. So, it is advisable to get the test done but it should be under the joint effort of the family and genetic councilor.
Management of AD is primarily supportive. Cholinesterase inhibitors and NMDA antagonist are given but they do not treat the underlying disease nor stop the progression of AD.
Certain lifestyle measures like physical activity, cardiorespiratory fitness and a healthy diet may be protective and reduce the risk of developing the disease.
Care and physical environment play an important role. Physical, emotional and mental activities such as music therapy and brain exercises like crossword puzzles…have shown to be helpful.
Why second opinion is important in Alzheimer's diagnosis?
According to Mayo Clinic's General Internal Medicine Division in Rochester - 88% patients looking for a second opinion would leave the office with a new or refined diagnosis, whereas 1/5 of the patients they saw was incorrectly diagnosed.
Second Opinion is therefore not just a good idea, often it is essential and can make a difference between life and death. If our loved one has been diagnosed with a serious disease like AD and are provided with various diagnostic & treatment options, expert Second Opinion can assist us in navigating through the confusing and expensive medical treatment process.
Definitive diagnosis of AD is only on autopsy. Hence periodic clinical examination and treatment alteration can be a challenging task.
The family too is deeply involved in the long-term care of the patient care and monitoring so for them it's a frustrating experience, so, it's very important on the clinician to get the diagnosis right and rule out a reversible form of dementia before labelling it as AD.
Hence second opinion is the need of the hour for progressive and debilitating disease like Alzheimer.
The author is an MD- Emergency Medicine, ECFMG Cert. USA, Ex Senior Resident SGPGIMS Lucknow
Dailyhunt
Disclaimer: This story is auto-aggregated by a computer program and has not been created or edited by Dailyhunt. Publisher: My Medical Mantra English