Football
Arsenal boss Arsene Wenger considering a recall for Lucas Perez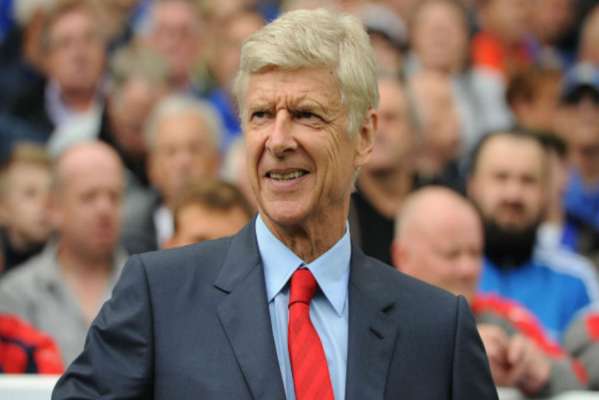 London, Jan 3: Arsene Wenger is weighing up the options of terminating forward Lucas Perez's loan deal in advance in January as he appears to reinforce Arsenal's attacking options in the ongoing transfer window, as per reports.
With Olivier Giroud's two-month-long injury lay-off, Alexis Sanchez's transfer saga never going away and academy star Theo Walcott looking to leave the club after approaches from clubs like Southampton, Everton and West Ham, the French boss reportedly fearing of losing attacking balance and rather than signing a new costly striker, is reportedly keen to bring him back to Emirates for the rest of the season and terminate the current loan deal of the Spaniard.
The 29-year-old, who just scored once in his 11 Premier League appearances for the Gunners, this Summer came back to Deportivo La Coruna on loan deal after getting frustrated with lack of game time under Wenger.
And since his return, the Spanish striker has been in great shape in La Liga and currently leads Deportivo's goal scoring chart with four goals this season
Wenger reportedly still fancies Perez, whom he signed for around £17m in 2016 and allegedly hasn't shut the entryway on him as an Arsenal player.
The French manager is looking for more options in the attacking third as they are already fighting in four competitions, thus the veteran manager is looking for options to bring the striker back to the club and giving him another go to establish his Gunners career.
Apart from Perez, Wenger is also reportedly looking for new additions to the centre back area where the club are extremely hit with injuries
Arsenal are currently dealing with various injuries as defenders Mustafi, Koscielny, Mertesacker all have been facing tough times frequently with wounds which eventually compelled Wenger to utilize left full-back Nacho Monreal regularly in the three-man defence.
Thus to add more quality in the defensive third, Wenger is reportedly eying a deal for West Brom's Jonny Evans, who is also on Man City's wish list for January and as well as looking for a deal for Mainz star Abdou Diallo.
Dailyhunt