Home
JNU Vice Chancellor Must go, say JNU teachers after police assault students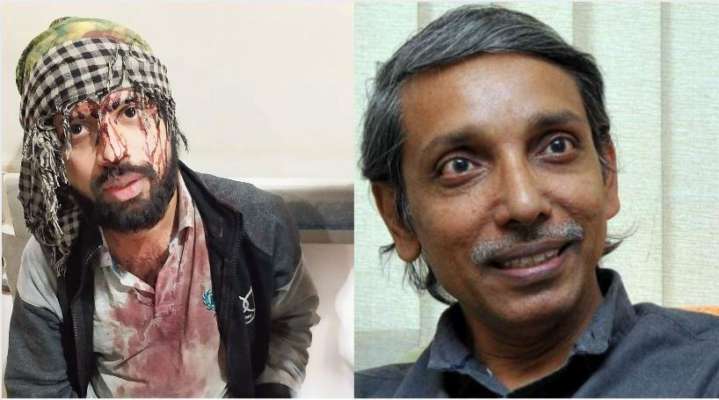 JNU teachers plan to protest on Tuesday against police brutality on students who were marching to the Parliament on Monday. In a statement JNUTA pointed out,
· Physically and visually disabled students were also not spared.
· At Jorbagh, even teachers who had gone as part of a JNUTA effort to ensure peace was maintained were assaulted by the Police with full knowledge of their status as teachers.
· There were delays in providing them medical treatment.
· Some students are still in hospital with grave injuries
The JNUTA also demanded that the Vice Chancellor be removed first before a dialogue can take place.
"JNUTA notes that MHRD has constituted a three member High Power Committee to facilitate restoration of normalcy in the University "through a dialogue with all the stakeholders and to advise the JNU Administraton for resolution of contentious issues".
"The JNUTA sees the constitution of this committee as a clear acknowledgement by even the MHRD that the JNU Administration led by the Vice Chancellor is incapable of running this University. It would only be fitting therefore if the VC steps down from his position immediately."
While Delhi Police denied resorting to violence on Monday, photographs and videos on social media tell a different story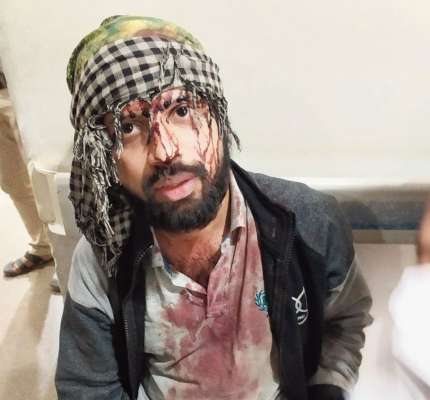 Student Sandeep Lewis injured near JNU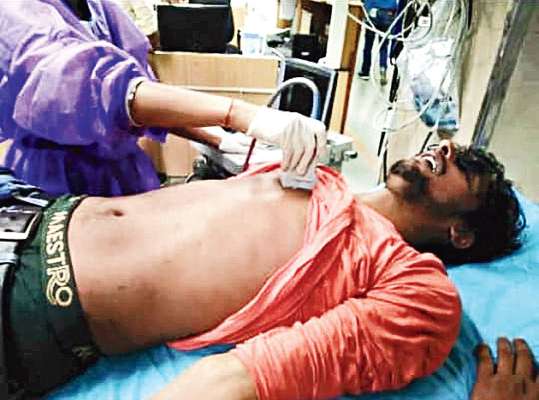 A blind student, Shashibhushan Pandey, knocked unconscious by a policeman. He was carrying a blind people's white walking stick.
Amit Shah's Delhi police brutally assaulted JNU students for demanding the rollback of increased fee. Is it the way to treat students?#EmergencyinJNU
pic.twitter.com/INfnwW0spV

— Ravi Nair (@t_d_h_nair) November 18, 2019
DUSU Presidential candidate मधुरिमा को @DelhiPolice ने बेहोशी की हालत में हिरासत में लेकर बता दिया की इस देश में अघोषित आपातकाल लागू है #jnuprotest pic.twitter.com/PiwracJv87

— Shafaq Khan (@onlyshafaq) November 18, 2019
This was in the morning!
March to Parliament by JNU Students#jnuprotest#JNUBachao#JNUWar#JNU pic.twitter.com/CYP6ymva4n

— ketulkumar (@Ketul1Indian) November 18, 2019
Despite d brutal police crackdown & nearly 100 students, including JNUSU leaders, being detained, students continue to march to parlmnt. Many are walking with injured limbs. The msg is clear: Our march will reach parliament to make our voice heard, come what may!#EmergencyinJNU pic.twitter.com/PY4kxZNyMC

— Nisam Asaf (@nisamasaf) November 18, 2019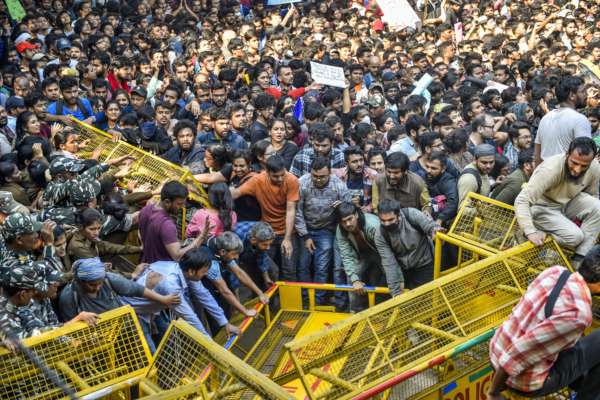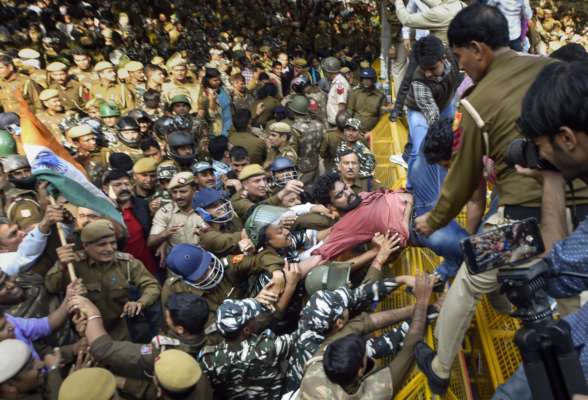 Shame on Amit Shah.
Shame on Delhi Police.#EmergencyinJNU #CompleteRollBack #StandWithJNU

pic.twitter.com/5aZsFhpDum

— Rofl Republic ?? (@i_theindian) November 18, 2019
Dailyhunt
Disclaimer: This story is auto-aggregated by a computer program and has not been created or edited by Dailyhunt. Publisher: National Herald India