Natural Beauty Secrets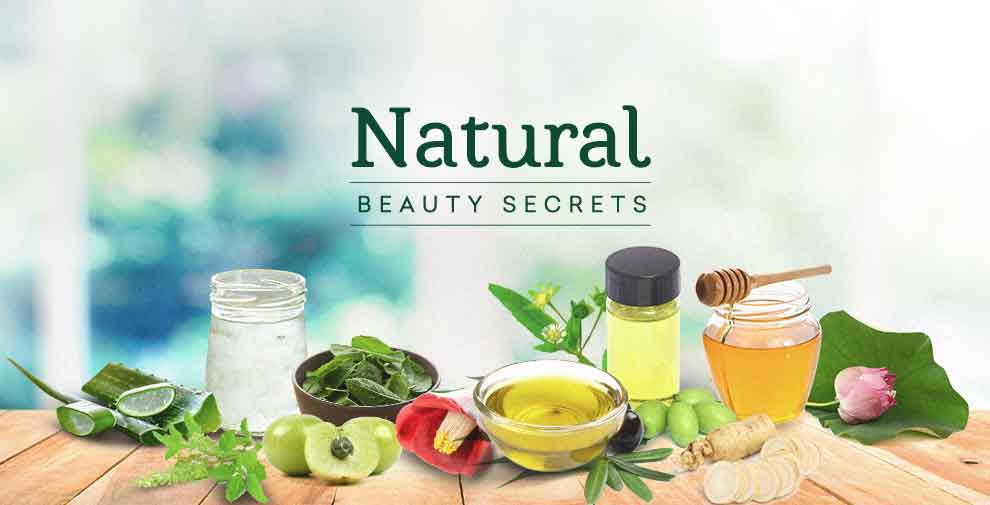 Natural Beauty Secrets
Home

Mobile phone - check. House keys - check. A book to read on the commute to work - check. Breath mints - check. Wondering what else should go into your handbag before you head out to office? Wait, how can we forget those all-important make-ups items that every working woman swears by? Whether you carry a cavernous tote or a smaller bag that screams minimalist to fit it all in,...

Home

Those elaborate skin care routines you read about in magazines may sound like just the stuff your face needs, but who's got the time to pamper oneself between late evenings at work, picking up the groceries and the daily gym routine? Wait, all is not lost! You can still look your perky self if you can squeeze in time for these handy hacks. 1. Ice, ice baby Ice is the quickest way to give your face a...

Home

Does your shampooing routine mean a quick hair scrub with the shampoo bottle closest at hand on the bathroom shelf? Do you give shampooed hair a hasty rinse before roughly towelling it dry and heading out to a busy day? Nothing could be worse for those tresses that you like to oil, style and flaunt lovingly at all times but neglect to care for when most needed! Here are a few simple steps to make sure your hair...

Home

Did you know that, contrary to the popular perception, it's not the humidity that makes your skin excessively oily and sticky? In fact, it is sweat that evaporates slower or not at all that leaves you more susceptible to blocked pores. Clogged pores often lead to acne, causing blemishes and scars that leave your skin looking and feeling unhealthy. However, whether, you have...

Home

Foundation. Check. Moisturiser. Check. Light make up. Check. SPF protection? Umm, do I really need it? Yes, you do! If you thought layering your face with products that bring a shine is enough to make you glow through a day in the dust and pollution laden metro, think again. While cosmetic products can cover blemishes, they do not percolate deeper into the skin for nourishment. Harsh sunlight and...

Home

The Indian lilac tree with its dainty evergreen leaves and delicate flowers is indeed a sight for sore eyes. But for generations of Indians, this sacred tree we call Neem has been the panacea for many ills. Is it any wonder that a bath with water infused with the essence of Neem leaves can cure a multitude of problems? # Skin ailments Letting Neem leaves steep in boiling water and adding the...

Home

Life in the city can be tough on skin, and don't you know it! You use a moisturiser, a sunscreen with a high SPF and often, light make up to look your best at that meeting, the party and the trip to the mall. Your skin is doing its best to fight the pollution, the UV rays and the bacteria and the free radicals that bombard it all day long. During the day, skin is in protection mode,...

Home

We're all guilty of falling behind on proactively caring for our skin, at some point in time or other. While most of us can get away with a lazy skincare routine, some of us really can't. Who, you ask? Those with professions that tend to be extra harsh on their skin due to regular exposure to sun and pollution are the worst-hit. For these hustlers, the only way to prevent damage, is to...

Home

Neem is deeply entwined with both worship and domestic use in Indian culture. Even today, it is used as a datoon (or toothbrush) to brush teeth. Skin ailments such as the pox have traditionally been treated with water infused with neem leaves. On a more spiritual front, neem flowers and garlands are offered to deities with complete faith and reverence. Neem is also considered to be a...

Home

It isn't always easy being today's woman. Yes, we do lead fulfilling lives that keep us busy and motivated, but there is a pitfall to it - our resulting lifestyles. Being on-the-go constantly can wreak havoc with our bodies, and the first place it starts to show is our skin. The effects of damage caused to our skin because of pollution, stress and sometimes, lifestyle challenges, can be...
Loading...