Home
Fight against COVID-19: Opportunity in Adversity for India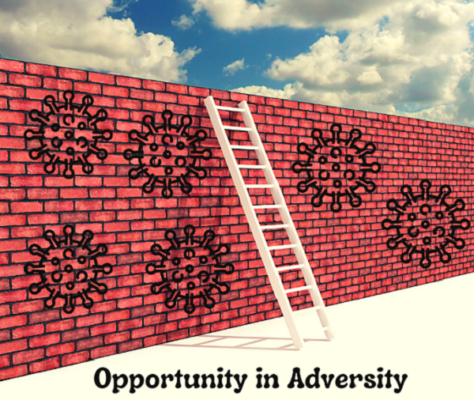 December 2019, China informed the WHO (World Health Organisation) about cluster cases of an unidentified strain of pneumonia in the Wuhan City of Hubei Province. Chinese authorities identified SARS - CoV-2 virus on 7th January 2020. WHO named the disease as 'Coronavirus' on 11th February 2020. By April 2020, WHO coordinated experts from different backgrounds to develop vaccine against coronavirus.
Multinational pharmaceutical companies like Pfizer, BioNtech, AstraZeneca announced their intent to develop possible Covid vaccine. It was a race against time as Covid was spreading across the world like wildfire. The private sector pharmaceuticals undertook research for the development of the vaccine mostly funded by government funds. The below infographic sourced from BBC clearly shows how the funds for vaccine development have been mobilized.
The kind of funds deployed for the development of vaccines was beyond the capacity of many developing countries. These countries were already suffering heavy losses because of Covid related lockdowns. But to fight a common enemy, it was necessary for all the countries to join forces. The vaccine when developed, if administered simultaneously all over the world would be effective in winning over the disease.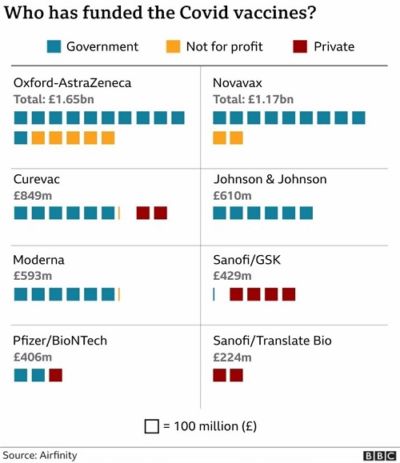 In October 2020, India along with South Africa proposed waiver of Intellectual Property Rights for COVID drugs, medical equipment, and vaccines before the WTO (World Trade Organisation). WTO is an international trade forum formed in 1995 to facilitate trade between member countries. It has 164 member countries. About two thirds of these members are developing countries, 36 are least developed countries. Most developing and underdeveloped countries supported the proposal tabled by India and South Africa. It would enable availability of affordable medicines and vaccines all over the world during these unprecedented times of the pandemic. After all unity is strength and the world needed to stand in solidarity to fight this common enemy of humanity. Vast majority of developed countries like USA, Canada, Australia, EU, UK, Japan shockingly REJECTED the proposal. The reasons cited for rejection by most of them, that waiving intellectual property rights on life saving essential drugs would hinder future inventions in development of vaccines, treatments, and technologies. Well, these countries have conveniently forgotten that the future depends on what we do in the present.
Countries like Canada have ordered doses to vaccinate a population more than four times it's size. That is hoarding. Many of these pharma companies have undertaken vaccine trials on volunteers from developing countries like Argentina, Turkey, South Africa etc. to develop their vaccines. Because of the barriers put up by Intellectual property rights, most people in these countries will not have access to the vaccines for a foreseeable future. The questions arises, where these volunteers used as guineapigs and were there lives valued less than those living in developed countries?
This rejection to mitigate barriers for patents, copyrights, designs etc. to reduce the prices of treatment was a replication of a similar situation which the world faced during the AIDs crisis. The price of treatment was so alarmingly high that it was out of reach of many developing countries. HIV infected people in these countries were simply left to die. The situation with Covid vaccine is no different.
UK approved the first corona vaccine on 3rd December 2020. It was followed by the USA and EU. According to data published by Bloomberg on 4th January 2021, more than 12.3 million vaccine doses had been administered in 30 countries which most fall in the category of developed nations. With developed countries already starting vaccination of their citizens, the developing countries will have to take what is leftover.
But every dark cloud has a silver lining, India once again proved it.
After the first incident of coronavirus was reported in India on 30th January 2020, India only had a single laboratory to test the disease. By the end of December 2020, 2267 government and private laboratories have COVID-19 testing facilities. Where the test kits had to be imported at the beginning of the pandemic, Pune based virologist, Minal Dakhave Bhonsale of Mylab Discovery Solutions developed the countries first indigenous testing kit and till date have supplied millions of affordable kits across India. Mumbai based, Transasia Bio Medicals, the largest domestic laboratory diagnostics maker, set up Asia's largest factory in Vishakhapatnam, Andhra Pradesh to manufacture COVID-19 diagnostic kits. The company also supplies kits to countries like US, Italy, Spain and many of the developed countries.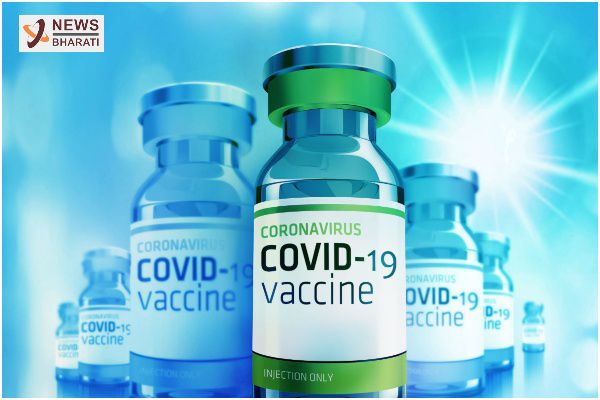 With more than 10 lakh tests done per day in India, the kits are domestically sourced. This has allowed the prices of tests to be lowest in the world to as low as Rs 800 per test. At the onset of the spread of virus in India, most of the PPE (Personal Protection Equipment) kits had to be imported. Today India is the second largest manufacturers of PPE kits. Roughly 600 companies across India manufacture more than 5 lakh PPE kits every day. Ventilators are vital in the treatment of extreme COVID-19 conditions. From roughly 26,000 ventilators across government hospitals in the country, India today is self-reliant with low cost indigenously developed ventilators. India the largest manufacturer of hydroxychloroquine, a drug which was initially administered as possible treatment for Covid-19 by the USFDA, supplied it to more than 80 countries across the world.
India has not been far behind in the race to develop the vaccines. Two vaccines, one developed by Serum Institute in collaboration with Oxford/ AstraZeneca of the UK and the second indigenously developed by Bharat Biotech, both made in India have received approval from the DCGI. The biggest vaccination drive on earth will begin in India shortly. With India, it gives hopes to numerous other developing countries to procure vaccines and treatment at affordable prices.
The rich countries on the other hand should introspect what good creating IPR barriers and hoarding vaccines will help them achieve? Afterall, winning over the virus would require ending it everywhere.
.
.
Dailyhunt
Disclaimer: This story is auto-aggregated by a computer program and has not been created or edited by Dailyhunt. Publisher: News Bharati