Auto
Home built on Bajaj auto-rickshaw, you will be surprised to see 'Jugaad'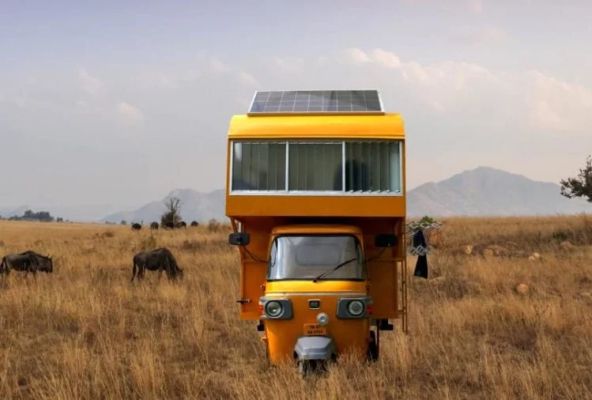 People fond of traveling abroad use motorhomes, camper van, caravans. These include converting cars or trucks into homes. But have you ever heard of converting a three-wheeler into a house? But in Bangalore, a youth juggled and turned the tricycle into a home.
23-year-old young man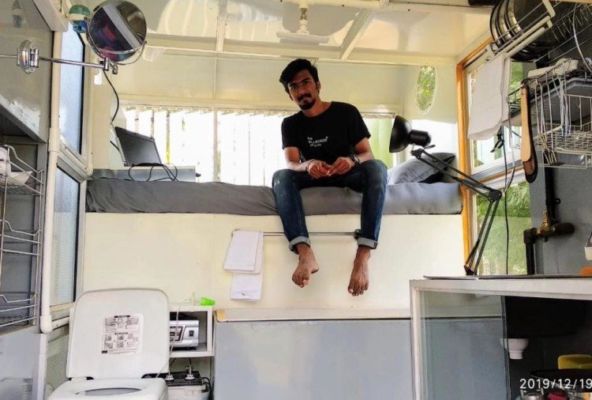 23-year-old young PR Arun Prabhu converted the Bajaj Ii three-wheeler pickup into a tent house. Arun, a resident of Paramathi Vellore in Namakkal, Tamil Nadu, turned the new concept Home on Wheels project into reality.
Took five months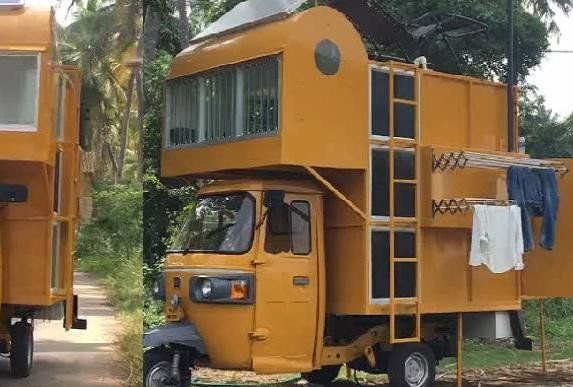 Arun's 'jugaad' talent associated with Bengaluru-based design and architect company Billboards has surprised everyone. He has made it possible with a few lakh rupees in about five months. Rich versatile Arun wanted to do something new in his life, he decided to do something on Home on Wheels.
Was not easy to make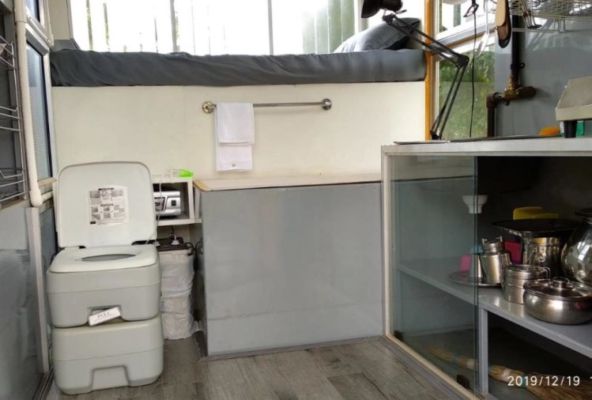 Till now the trend of Home on Wheels was limited to only four-wheelers. But the concept of Home on Wheels on a three-wheeler connected to Juba came true. Although their built three-wheeler house lacks stability, space, the specialty is that building a three-wheeler is not so easy.
Used the old Bajaj three-wheeler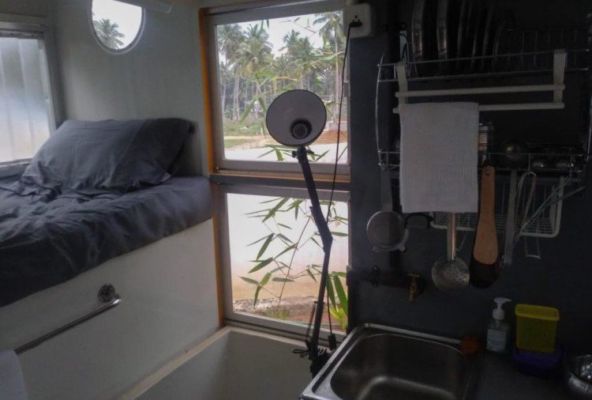 On the old Bajaj three-wheeler, he used the basic framework of the bus and finished its loading area. Their effort was to create a special place for the hobbyists to relax during the long journey.
600 Watt Solar Panel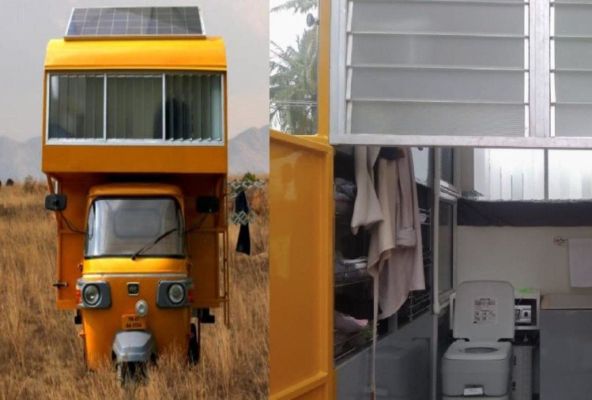 His three-wheeler house has a bedroom, bathroom, kitchen, workspace, water heater, and even toilet. Overall, they built a one-room house on a three-wheeler. He says that there is no privacy here because the entire cabin is built on the privacy concept. His home has a 250-liter water tank, 600-watt solar panels, and batteries, cupboards, hangers, doors, and staircases on the outside.
Six-foot umbrella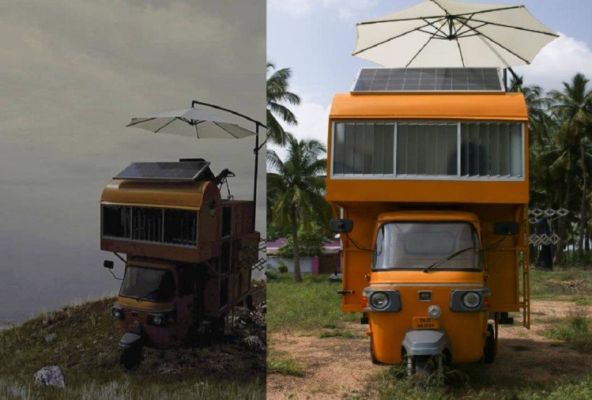 At the same time, he has also placed a six-foot-high umbrella above the cabin, under which you can also rest on the launch chair. Separate support has been provided to give stability to the house.
Dailyhunt
Disclaimer: This story is auto-aggregated by a computer program and has not been created or edited by Dailyhunt. Publisher: News Crab