Lifestyle
Rice Varieties- Which rice is right for health, red, black or white?
Indian dishes are not considered complete without thali rice. However, there are many varieties of rice in India, including red, white, black, and brown rice. In such a situation people become confused about which rice is right for health. Now which rice is the best in terms of health, today we will tell you about it.
White rice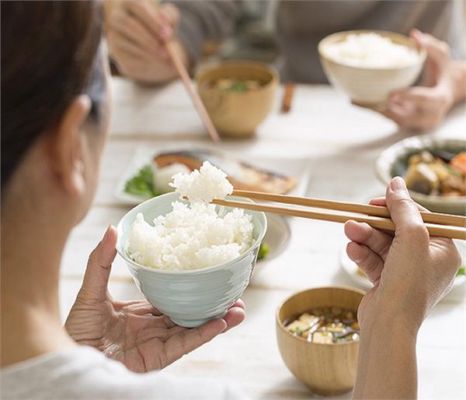 Most Indians prefer to eat white rice, including Arborio Rice, Basmati Rice, Bomba Rice, Jasmine Rice, Sushi Rice, Glutinous Rice. ) Etc. The polishing process of white rice removes the alluring layer from it, which may reduce or destroy the nutrients present in it. In such a situation, the consumption of white rice is not very beneficial.

Weight has to be reduced and rice is not ...

Brown rice
Brown rice is very nutritious compared to white rice. Manganese and phosphorus, selenium, copper, and niacin are found in plenty in it. The difference between the two is that the main nutrients are released in making white rice. Brown rice is low in calories. Brown rice contains high amounts of fiber which accelerates your metabolism. Insoluble fiber is found in high amounts in brown rice peels and bran, due to which it also protects against gallstones.
It is very similar to brown rice. Red rice contains a lot of bran which is beneficial for health. Brown rice is easily available, while red rice can be found only in the Himalayan Mountains, South Tibet, Bhutan, and South India. However, both brown and red rice are rich in vitamin B, fiber, zinc, calcium, iron, magnesium, selenium, and other nutrients. Whereas red rice is more anti-oxidant than brown rice.

Black rice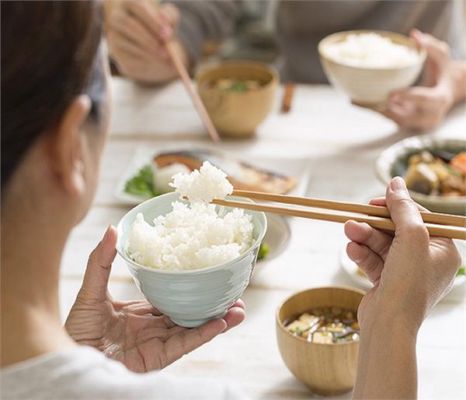 It turns purple after cooking. These contain fiber, antioxidants, phytonutrients, phytochemicals, vitamin E, protein, iron, and other nutrients. Good eating and maintaining nutritional balance are essential for a healthy lifestyle.
Indian Black Rice, Aromatic, 50 KG, Rs 80 / kilogram Chinmoy Krishi ...

How to make rice healthy
1. Cook rice by adding more water to the pot than the cooker. Take out the starchy water on boiling. This will increase its nutritional value.
2. Eat rice with lentils. A combination of these two gives the body essential amino acids that are not made in the body.
3. If you like to eat rice, then include bread, vegetables, lentils, and curd in your diet along with it. Consuming these things with rice will keep you healthy.
4. A better option is to consume unpolished, brown or red rice instead of plain, polished white rice
5. Cook vegetables by adding vegetables or eat them with vegetables. This will reduce the quantity of rice and increase the amount of fiber and vitamins.
Dailyhunt
Disclaimer: This story is auto-aggregated by a computer program and has not been created or edited by Dailyhunt. Publisher: News Crab