International
Russia: Millions of people on the road after Governor's arrest, sought resignation from President Putin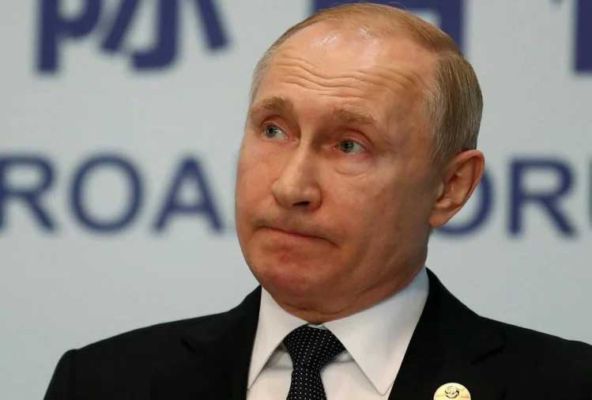 After the arrest of Sergei I. Fergal, the very popular governor of Russia's Far East region, lakhs of people in the area have come out on the streets demanding resignation from President Vladimir Putin. Millions of people gathered here to protest against the Kremlin, the Russian parliament, in the Khabarovsk region bordering China. Protests were also held in Russia in several other cities of the Far East to protest the governor's arrest.
This performance was also much larger than the demonstrations in Moscow last summer. The territory across Khabarovsk extends along with China to the Arctic region in the Pacific Ocean. Popular leader Sergei Fergal is one of the largest provincial leaders in Russia who are not fully affiliated with political forces controlled entirely by the Kremlin.
Anti-Putin leader Sergei was arrested last weekend on suspicion of multiple murders. While critics of the Kremlin called the arrest an act of political repression by Putin. Moscow-based anti-corruption campaigner and Russia's most prominent opposition leader, Alexei A. Navalny, called the demonstration the biggest demonstration in the city's history. Navalny tweeted, People from the Far East are with you.
Sergei defeated Putin supporter

After Putin cleared the way for China to continue in power until 2036, the Russian security service has campaigned extensively against opponents in the country. It is being told that Sergei came to power in the year 2018 after defeating the pro-Putin candidate. In such a situation, Putin supporters want to hide political opponents first. This was the largest search operation against Sergei.
Win the game

Earlier last week, a famous defense journalist was arrested for allegedly spying for the Czech Republic. Not only this, but the house of human rights activist Mikhail Khodorkovsky was also raided. Mikhail had planned a demonstration against the constitution. Western analysts believe the arrest indicates that Putin has gained votes by playing.
Dailyhunt
Disclaimer: This story is auto-aggregated by a computer program and has not been created or edited by Dailyhunt. Publisher: News Crab