Sports
Did you know about the popular Andar Bahar game?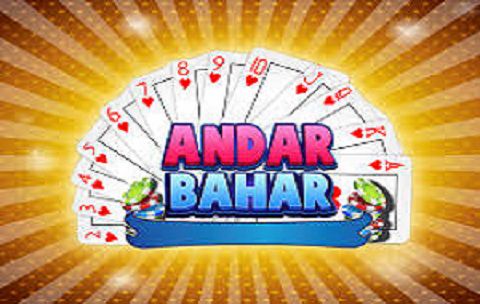 Andar Bahar is a simple 50/50 card game of probabilities that has enjoyed considerable popularity in the nation for some time. Having originated down South, around Bangalore, it took the nation by storm soon enough. The game modalities are extremely simple, which permits it to be played notwithstanding prevailing circumstances, which allows casinos based on Andar Bahar to flourish without any elaborate investment or functional mechanism whatsoever, allowing instances such as a locomotive in motion becoming a makeshift casino to permit a game being played. It is this ease of carryover that makes the game so popular in India where setting up of swank and impressive casino spaces may not always be a possibility. The other option is to play Andar Bahar online through Online Casinos. The guide to play andar bahar online should help you out in that regard.
Online casinos do away with the issues of legality and exorbitance, as Indian anti-gambling laws only allow costly offshore gambling as in Goa. Moreover, online Andar Bahar is more private, secure, and enables you to scale your wager as per your own wishes. If you're someone made nervous by the potential pressures of human interaction in the room of a real-world casino, online casinos are definitely meant for you. Moreover, they also enable you to win big money and having it wired to your bank directly, without the worries of not getting paid, or having it stolen. More importantly, it is a lot of fun. Curious? Here's what Andar Bahar is all about.
Basic Rules and regulations:
Andar Bahar uses just a single deck of cards.
The odds of winning or losing are an absolute 50%.
The choice to select can be either the slot on the left, labeled 'Andar' or the one on the right, labeled 'Bahar'.
A card is drawn out by the dealer and show to the player. Consequently, the player bets on whether a card of a similar value will appear on the Andar side or the Bahar side.
The dealer then starts placing cards, one on each side consecutively, till a card of a similar value falls on either side. If it falls on the side the player bet on, he doubles his earnings and can proceed to the next round. If it falls on the opposite side, he loses.
If the first card is drawn is from a black suit the drawings of cards have to necessarily begin from Andar. Similarly, if it is from the red suite the dealing starts from Bahar.
Wins and Pay-outs:
Assuming that a card of similar value is placed on the table:
If it appears on the side that the card that was first drawn was dealt, the pay-out amounts to a 90% increase over and above the original value.
If it appears on the other side, the pay-out amounts to a 100% increase from the original value.
Thus, if the initial bet was Rs 100, assuming the card falls on the same side as the original card, the pay-out is Rs 190, and for the opposite side, it is Rs 200.
Andar Bahar: Live VS Virtual:
Online Andar Bahar comes in 2 forms, pretty distinct and unique in their own ways, catering to the 2 kinds of people that usually don these online sites. These are:
1) Live version:
If you're someone who seeks human interaction in their game sessions, and the thought of interacting with the dealer and your competitors in real-time excites you, the live version is what you should be heading to. A full HD live stream of the dealing goes on, as you place your bets from your device, at a location of your choosing and hope to win big, all on the interface of an online casino. However, do note that for a smooth seamless experience, a good internet connection with little latency is a necessity.
2) Virtual version:
Virtual Andar Bahar is for those of us who detest humans in general and would rather have a world run by our AI overlords. Or maybe for those who don't trust humans in general. A software that prevents cheating ensures a safe game and promotes transparency. The players are mostly AI, and the lack of human touch can either be a deal maker or breaker for you.
Conclusion:
Like all online casino games, Andar Bahar can be played for cash. Gambling is perfectly legal online, as Indian anti-gambling laws do not tread beyond land territory. That said, whether or not you want to wager hard-earned money onto games that lack many strategies and are based on a ½ overly simplistic probability is something you should be asking. But the sheer thrill of winning at Andar Bahar is sure to keep you hooked.
Dailyhunt
Disclaimer: This story is auto-aggregated by a computer program and has not been created or edited by Dailyhunt. Publisher: News Karnataka