News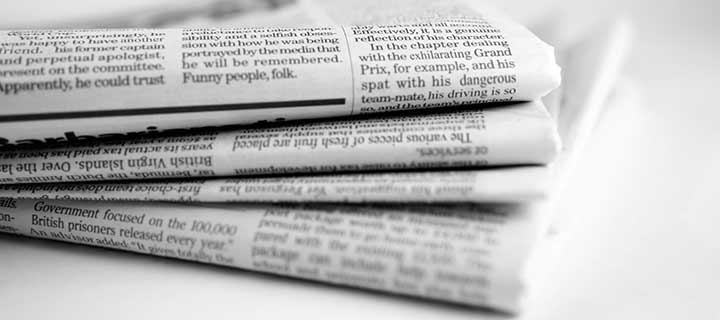 News
Home

Bhubaneswar: The Board of Secondary Education (BSE) will soon publish the results of 2019 annual class 10 (matric) examinations in Odisha. The results will be published from the BSE office today at 9 AM. President of BSE, Jahan Ara on Monday had informed that students can check their results online from 11 AM onwards at the Board's official website http://www.bseodisha.ac.in ,...

Home

Congress' eastern UP incharge Priyanka Gandhi Vadra has released an audio message advising party workers to not fall for "rumours" ahead of counting of votes on May 23, a day after exit polls predicted a sweeping victory for the BJP-led National Democratic Alliance (NDA) in the Lok Sabha polls. "My dear Congress workers, sisters and brothers....

Home

Suzuki Gixxer SF 250 has been launched in India at Rs 1,70,655 (ex-showroom Delhi). The new offering from Suzuki Motorcycle India will be available only through Suzuki Premium dealerships. The Gixxer SF 250 has been launched in two colour options - metallic matte black and metallic matte platinum silver. Suzuki Gixxer SF 250 runs on single cylinder, 4-stroke, SOHC, 4-valve, oil-cooled...

News

Delhi Chief Minister Arvind Kejriwal on Monday hit back at BJP leader Vijay Goel, who had said the CM should have the personal security officer of his choice if he doubts him, saying it is "Modi Ji who wants to get me killed, not my PSO. Kejriwal on Saturday claimed he will be assassinated by his personal security officer, like former prime minister Indira Gandhi. He said the Bharatiya...

News

Pakistan on Monday appointed career diplomat Moin-ul-Haque as the High Commissioner to India. Pakistan Prime Minister Imran Khan on Monday approved appointments of over two dozen ambassadors in various countries including India, China and Japan. Haque, the current ambassador to France, has previously served as chief of protocol at the Foreign Office. The post of High Commissioner to India fell...

Home

Washington: The White House has directed one of its former legal advisers not to testify to a congressional committee about special counsel Robert Mueller's investigation. The Democratic-led House Judiciary Committee has issued a legal order for Donald McGahn to appear on Tuesday, the BBC reported. A member of the committee said an impeachment inquiry against President Donald Trump would be...

Home

Congress leader Udit Raj on Monday said the BJP has not been able to win a single Lok Sabha seat in Kerala since the voters in the state are educated and not 'Andh Bhakt' (blind supporters). Taking a swipe at the BJP, Raj tweeted in Hindi saying, "So far, the BJP has not won even a single seat in Kerala. Do you know why? Because people there are educated...

Home

Montpellier (France): More robust policy support is needed to reap the benefits of growing trees near crops and livestock, the United Nations Food and Agriculture Organisation said at an agro-forestry summit in France on Monday, May 20. "Agroforestry isn't a 'no man's land' between forestry and agriculture and should receive specific policy support," FAO...

Home

New Delhi: Amid reports of new Electronic Voting Machines (EVMs) being brought to the strong room in Uttar Pradesh's Mirzapur, Congress General Secretary Priyanka Gandhi Vadra on Monday, May 20, appealed to the party workers to stay vigil near the strong rooms. In an audio message, Priyanka Gandhi said: "Don't lose your heart by the exit polls as these are being spread to lower...

Home

A video was posted online shows the moment a Chinese navy fighter jet type JH-7 crashed during a training in Hainan province, killing both pilots. According to the Chinese defense ministry, the accident happened on March 12 during a training in Hainan province, adding that there were no casualties on the ground, and that the cause of the accident was under investigation....
Loading...