News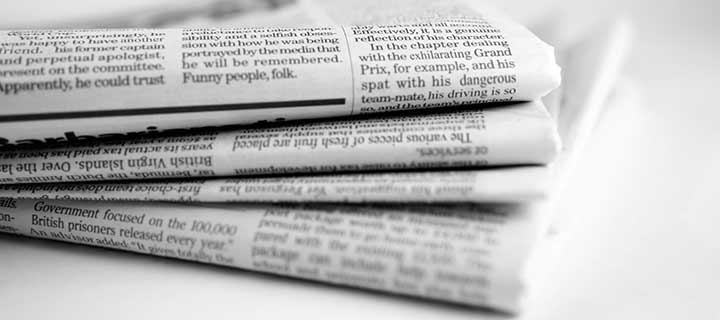 News
Home

Last week, William Hinman, an official of the Securities and Exchange Commission (SEC) of the US, stated publicly that bitcoin and ether-the two mediums that have the most highly valued presence in the cryptocurrency market-are not securities, while initial coin offerings (ICOs) probably are. Before launching into his analysis, Hinman was very complimentary about the blockchain technology...

Home

Frankfurt/Dusseldorf: Thyssenkrupp AG's top shareholders are skeptical about the company's plan to combine European steel operations with Tata Steel Ltd, and have discussed voting against the proposal at a board meeting as early as next week, according to people familiar with the matter. The shareholders, which include Cevian Capital and the Alfried Krupp von...

Home

New Delhi: India set out to encourage local manufacturing of bulk drugs (active pharmaceutical ingredients, or APIs) by declaring 2015 as the Year of APIs, but there has been little progress on the ground. Meanwhile, Bangladesh on 24 May announced a corporate tax holiday for API and laboratory reagent manufacturers till 2032, as well as many incentives to encourage local manufacturing of...

Football

The England national football team have been perennial underachievers in international tournaments despite being seen as a proverbial 'powerhouse' of the game. They began their FIFA World Cup 2018 campaign against Tunisia at the Volgograd Arena in Volgograd, Russia on Monday with a win courtesy of skipper Harry Kane. Kane tapped home in the 11th minute to...

Home

Mumbai: Low-fare airline SpiceJet Ltd on Monday said it will add 14 domestic flights from 1 July, including new routes and new flights in existing routes. The new direct flights are in sectors like Pune-Patna, Chennai-Rajahmundry, Hyderabad-Calicut and Bengaluru-Tuticorin, the airline said. It will also start additional direct flights on the Delhi-Patna, Bengaluru-Rajahmundry and Mumbai-Bengaluru sectors....

Headlines

The stand-off between Delhi chief minister Arvind Kejriwal and lieutenant-governor Anil Baijal appeared to be headed for a resolution after eight days of heightened political drama in the national Capital with deputy CM Manish Sisodia calling for a meeting between 'all stakeholders' to end the impasse. Sisodia, who was holed up in the L-G's...

Home

Mumbai: Tynor Orthotics Pvt. Ltd, a manufacturer and exporter of orthopedic and fracture aids, has raised Rs 143 crore from private equity fund Lighthouse Funds and Thuasne Participations, a French manufacturer of wearable medical devices, the company said on Monday.Punjab-based Tynor has a portfolio of 140 products, including body braces, supports, fracture and walking aids, the...

Home

Bengaluru: One97 Communications Ltd which owns payments app Paytm on Tuesday announced the acquisition of New Delhi-based technology start-up Cube26. The transaction size was not disclosed.A Paytm statement said the acquisition will help the company upgrade user experience over its mobile platform. Cube26 develops customized Android OS for original equipment manufacturers, and...

Technology

Amazon takes the heat after it was discovered that many conspiracy theory-based docu films have been made available on its Prime streaming service. E-commerce giant Amazon.com is in the hot seat following the number of videos created by controversial conspiracy theorists Alex Jones and David Icke on its premium video streaming platform, Prime. More than a dozen documentary films...

Home

Mumbai: Ban Labs Pvt. Ltd, a maker of hair care products including the popular Sesa Hair Oil, is in advanced talks to raise as much as Rs 400 crore from private equity fund True North Capital, two people aware of the development said. True North plans to acquire a large minority stake in the Sesa Hair Oil brand which will be held under a new entity, the people mentioned above said on...
Loading...