News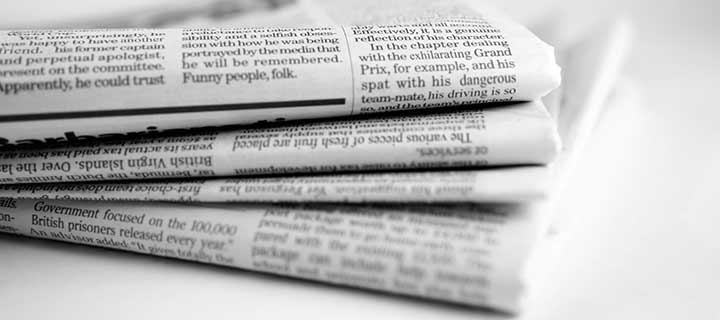 News
Home

In a shocking incident, a pregnant woman deliberately bit it off her husband's tongue while kissing him because she did not like the way he looked. The 22-year-old man lost almost half of his tongue. The man underwent a surgery at Safdarjung Hospital but doctors said it is difficult to say whether he will be able to talk again. The incident was reported from...

Home

Motorola One Power will launch in India on September 24. The event for the Moto smartphone will be held in New Delhi at 12 pm IST. It is a premium smartphone which is equipped with certain really good features. The performance of the device is up to the mark thanks to the sound processing front. It is also provided with a great battery capacity that will provide backup for long...

Tamilnadu Politics

Mukkulathor pulippadai leader and comedian Karunas has been arrested after cases were filed against him under several sections of IPC, after he has spoken in a derogatory manner against cops and the Tamilnadu chief minister Edappadi Palanisamy. On 16 September during his speech in Valluvar Kottam Karunas had said that he'll break the hands and legs of policemen and also that he'll attack the chief minister...

Tamilnadu Politics

It her almost been confirmed that former DMK chief Kalaignar M Karunanidhi's son MK Alagiri will most probably contest in the by elections at Thiruvarur. Few days back when MK Alagiri had interacted with the press, he said that DMK will get only the fourth place in the upcoming Thiruparankundram by elections, besides also making a prediction that DMK can never win in the Thiruvarur by election. He said...

Home

Sundargarh: A youth allegedly hacked his wife to death over dowry demand at Chikatnali village under Tikayatpali police limits in Odisha's Sundargarh district yesterday, around 1.5 year after their love marriage. According to reports, Gandua Oram (20) of Chikatnali and Binita Oram (20) of Kendudihi village under Lahunipada police limits had eloped 1.5 year ago...

Top News

Bengaluru: DCM Dr. G Parameshwar announced that in next few days, the state government will launch free WiFi scheme in Bengaluru city. "It will be free of cost for the first six months and after six months the WiFi will be provided at a nominal charge. Speaking at an event in Govindarajanagar of the city, he stated that after Delhi, Bengaluru will be the second city to offer free WiFi service to...

Featured

Malkangiri: High alert has been sounded by the Odisha Police in Malkangiri district after Maoists killed an MLA and a former MLA of Andhra Pradesh about 15 km from the Odisha border yesterday. Security forces in Koraput, Malkangiri and Rayagada districts which are close to Andhra Pradesh, have been directed to keep sharp vigil. K. Sarveswara Rao, 45, Telugu Desam Party (TDP) MLA from Araku...

Home

Hyderabad: According to the report of the Immigration authorities, two persons were held at the Rajiv Gandhi International Airport, Shamsabad. These persons were trying to go to Kuwait and Muscat on fake visas. As per the details, Sujatha, a resident of Chittor was sent back to India from Kuwait for staying illegally. Later, she managed to get another visa for Kuwait and reached...

Home

Kerala is just beginning to recover from the aftermath of floods and now has been warned of another series of strong showers. Southwest monsoon will intensify in the days to come, starting from Tuesday. Till Thursday the middle part of Kerala and northern districts will receive a good amount of rainfall, according to a prediction from IMD. Yellow alert has...

Home

The period of custody allowed by Pala court will end at 2 pm today and Franco Mulakkal, the accused Bishop will approach a higher court for bail. He is all set to move either the district or high court. Meanwhile, the investigative agencies want Bishop to undergo lie detection test. If the bishop refuses to undergo a polygraph test, police are...
Loading...