News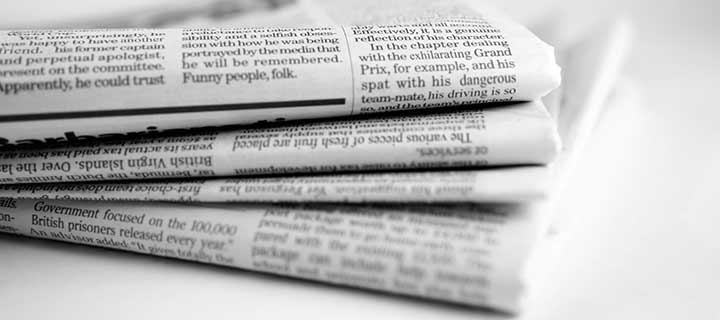 News
Home

NEW DELHI: Microsoft Surface Go, the most affordable offering in Microsoft's Surface tablets and 2-in-1 lineup has been launched in India and is currently available for pre-orders in the country. The Surface Go is available in two variants; the 64GB model is priced at INR 37,999 ($530) while the 128GB model is priced at INR 49,999 ($698). The Microsoft Surface Go is a 2-in-1 hybrid laptop that can be...

Home

BHOPAL: Kamal Nath took oath as the 18th Chief Minister of Madhya Pradesh at a ceremony held at the Jamboree Maidan on Monday. Governor Anandiben Patel administered the oath of office and secrecy to Kamal Nath.In the recently-concluded Assembly elections, the results of which were declared on December 11, the Congress dealt a massive blow to the BJP by ousting its governments in the...

Home

VISHAKAPATNAM: Cyclone Phethai has made a landfall at Katrenikona in the East Godavari district of Andhra Pradesh. One person was killed in landslide in Vijayawada city.Cyclone Phethai barrelled through coastal Andhra Pradesh, triggering heavy rains, uprooting trees and electric poles. A holiday has been declared for educational institutions in the...

Home

KOCHI: Malayalam film and television actor Aswathy Babu was arrested on Sunday from Thrikkakara at Kochi in Kerala for being in possession and attempting to sell illegal drugs. She was arrested along with her driver Binoy Abraham.The two were arrested when they were waiting for a customer to sell the drug to, at her flat in Thrikkakara in Kochi. They were trying to pass on...

Home

Transport minister A.K.Saseendran said that termination of M-panel conductors in the backdrop of High Court verdict is a huge setback for KSRTC. "This decision poses a serious threat for the KSRTC which is already in debt. The hopes of saving the corporation from debt have been lost. The situation will worsen when 8000 permanent employees join the corporation and...

Top News

Mangaluru: They are not professional Yakshagana artistes. However, their amazing performance enthralled the audience. Though their performance did not match that of professional artistes, the audience was happy. Usually, journalists are always busy with press conferences, penning articles, breaking stories among others. However, for a change, the news breakers became news...

Home

The Kerala Catholic Bishops Council heavily criticized the women wall. The proposed Women Wall is organized on January 1, 2019, with the extended support of the government. Renaissance values shouldn't be safeguarded at the cost of dividing the society. It is not right to create sectarianism between people, KCBC said in a press release.

Home

Rahul Easwar who was arrested for violating the bail conditions has been remanded for 14 days. The action was taken by Thiruvalla Magistrate Court. He was moved to Kottarakkara Sub Jail. Earlier, Ranni Nyayalaya court had issued an order to cancel Rahul's bail and arrest him for violating the conditions of bail. Last Saturday, Rahul did not arrive to sign in the station. Police had submitted a report on Court regarding...

News

Srikakulam: Leader of Opposition in Andhra Pradesh Assembly and YSRCP chief YS Jagan Mohan Reddy's popular mass contact initiative Praja Sankalpa Yatra is progressing successfully in Srikakulam district. The people's leader is marching on despite an attack on his life on October 25 by a restaurant waiter at the VIP lounge of Visakhapatnam airport. The people's leader would resume his walkathon...

Politics

Kommineni Srinivasa Rao Andhra Pradesh Chief Minister Nara Chandrababu Naidu stated that the Telangana election results wouldn't affect the AP elections. It could be seen that Chandrababu said so to protect the TDP cadre from getting demoralised. He is a pioneer in manipulating the media through his meetings and teleconferences. In one of the meetings, he is believed to have said that the...
Loading...