News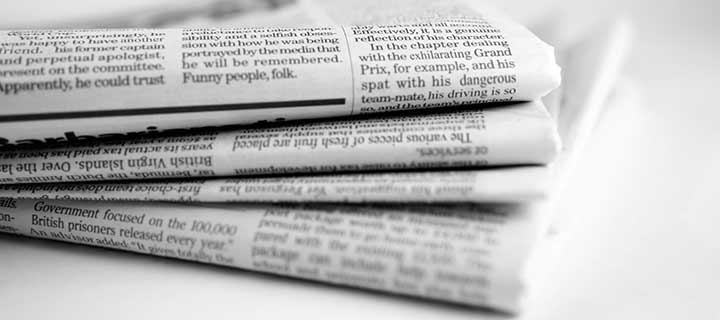 News
All News

The controversy around Vairamuthu's comments on saint Andal refuses to die despite the lyricist issued apology twice. With right-wing groups coming down heavily on the veteran, the BJP has scored a 'Mersal moment' again. The issue might have gone unnoticed if not for H Raja of the Tamil Nadu BJP provoking the netizens. "What...

Newsfeed

Reliance Jio is hosting the India Digital Open Summit 2018, an Open Source Networking (OSN) Day being organised in partnership with the Linux Foundation and supported by Cisco Systems. The January 19th, 2018 event marks the inaugural India Digital Open Summit, a meeting of the top technologists, academia, startups, and industry leaders...

Home

A pregnant woman and five other persons were injured when an ambulance shifting a patient to Sub District Hospital Mendhar met with an accident in Kalaban area of Manmote today. Official sources said that incident took place when a pregnant woman, Naheema Kouser (27), wife of Ansal-ul-Haq, resident of Kalaban was being shifted to Sub District Hospital, Mend-har from Kalaban village in...

Home

Madhya Pradesh: In order to up bring children with patriotic and Indian cultural values, the BJP government in Madhya Pradesh is planning to design a new parenting course which intends to educate values to a child from the womb itself. According to the news reported in Hindustan Times, in this direction, the Madhya Pradesh women and child development department and the higher...

All News

Be it the world famous human Barbie, who removed pairs of ribs to resemble the iconic doll, or the David Beckham fan who almost died from multiple surgeries to look like his idol - people's obsession with cosmetic surgeries and nip-and-tucks when it comes to their body is ever-soaring. Breast augmentation, rhinoplasty and lip plumping are just so...

All News

Moshe Holtzberg, otherwise known as Baby Moshe, has come to India for the first time after his parents were brutally gunned down by Pakistani terrorists in the infamous 26/11 Mumbai attack in 2008. Who is Baby Moshe? The 11-year-old boy, who arrived in Mumbai on Tuesday morning, was only two years old when he lost his parents. He is one of the youngest survivors of the...

Home

RIYADH: Saudi Arabia's billionaire prince Alwaleed Bin Talal, has been transferred to the kingdom's highest-security prison after refusing to pay a reported $6 billion for their freedom. Prince Talal has been held and kept under arrest along with his fellow princes and top officials in opulent Ritz Carlton hotel has been moved out of his restricted...

Headlines

"You made me bald, dad! All my friends are going to make fun of me because of you," said 10-year-old Mahi the first time she saw herself in the mirror after we shaved her head. "Mahi cried her eyes out the first time," recounts her father Vijay Tapke, "Absolutely nothing seemed to calm her down. Since last November, Mahi has been...

Home

Jaipur: Prime Minister Narendra Modi will launch the commencement of work of an oil refinery in Rajasthan's Barmer district on Tuesday. The launch will be at 12.30 p.m, after which he will address a public rally. Modi had earlier said in a tweet: "Looking forward to visiting Rajasthan. Will attend a programme to mark the commencement of work for the Rajasthan Refinery at...

Headlines

When lawyer-turned-activist Jignesh Mevani marched to Una in 2016 with several people, a storm of activities followed that would eventually help him raise as a formidable force against the ruling BJP in Gujarat. Jignesh rose to represent the face of Dalit activism in a state that has a violent history of Dalit oppression. From Ahmedabad to Una, Jignesh lead a yatra that was the...
Loading...