News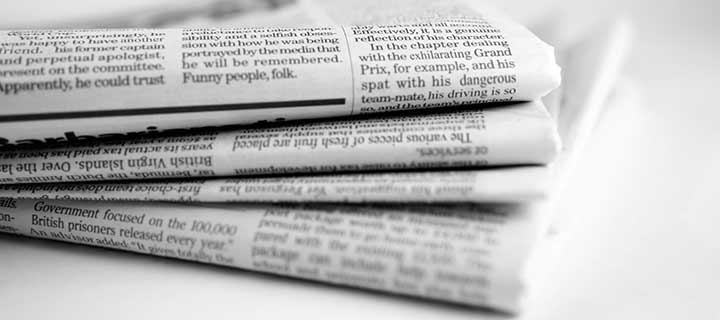 News
Home

New Delhi: In what may provide a relief to the global energy markets, Saudi Arabian Oil Co., or Saudi Aramco has said that the suspended production capacity would come online by end of the month. The drone attacks have caused the biggest-ever disruption in global crude oil supplies and has further escalated tensions in the Persian Gulf. Even as Yemen's Houthi rebels...

All News

Meghan Markle's life has gotten exponentially more busy, ever since she became a Royal. But it looks like some of her friends may also be feeling the brunt of her busy life. Reportedly, Meghan Markle was a no-show at an event held by her close friend in New York, but another notable royal made a shock appearance instead. The event at Misha Nonoo's pop up...

Politics

New Delhi: The Delhi High Court has transferred all cases related 2G spectrum scam from the court of special judge O. P. Saini to the court of special judge Ajay Kumar Kuhar. The transfer of the cases comes as Saini will retire by the end of this month.All cases pertaining to Aircel-Maxis scam, involving P. Chidambaram and his son, have also been transferred from Saini to Kuhar, who is trying INX-Media...

Top News

Shivamogga: In a hurry to criticize former chief minister Siddaramaiah for calling Union Home Minister Amit Shah "dumb", Rural Development Minister K S Eshwarappa called Siddaramaiah a "duffer". Addressing the media here on Tuesday, September 17, after participating in the free health check-up organized to celebrate Prime Minister Narendra Modi's birthday at...

News

Hyderabad: AICC in-charge RC Kuntia on Tuesday asked the party leaders to take up membership drive seriously and urged them to enroll as many members as possible. He said the party membership fee would be Rs 5 per member. Addressing the party office-bearers' meeting, Kuntia said the party had 20 lakh members in the past and added that it should hit the mark once again in the State. He...

News

Amaravati: The body of senior TDP leader and former Assembly Speaker Kodela Sivaprasada Rao will be cremated with full state honours, Andhra Pradesh Chief Minister YS Jagan Mohan Reddy, has said. The Chief Minister also directed Chief Secretary LV Subramanyam to accord State honours to former TDP leader during funeral rites to be held in his home town Narsaraopeta in Guntur district. As Kodela was the first...

Home

BENGALURU : Nasdaq-listed Cognizant Technology Solutions Corp. named Ramkumar Ramamoorthy as chairman and managing director of Cognizant India on Tuesday. Ramamoorthy, a Cognizant veteran with over 21 years experience in the company, has risen up the ranks to report to the global executive committee. In an interview, he spoke about his journey, priorities and the demand...

Sports

New Delhi: In a bid to develop the Ladakh region, Minister of State for Finance and Corporate Affairs Anurag Thakur on Tuesday announced setting up of a cricket and sports academy in the region to ensure that talented athletes get the required training. Thakur, who is on a two-day visit to the newly formed Union Territory of Ladakh, said, 'I come from the land that has been credited of...

Home

A special Central Bureau of Investigation (CBI) court on Tuesday remanded senior Congress leader D.K. Shivakumar to judicial custody till 1 October in a money laundering case. Shivakumar was produced before the CBI court as the Enforcement Directorate's (ED's) custody of the Congress leader had expired. "So far as the application for remand of the accused to...

World

Colombo: Sri Lanka's ruling coalition became embroiled in a power struggle Tuesday as two challengers came forward to oppose Prime Minister Ranil Wickremesinghe to be candidate for a looming presidential election. Wickremesinghe had been the clear frontrunner to be the United National Party candidate until parliament speaker Karu Jayasuriya and deputy party leader Sajith Premadasa threw...
Loading...