News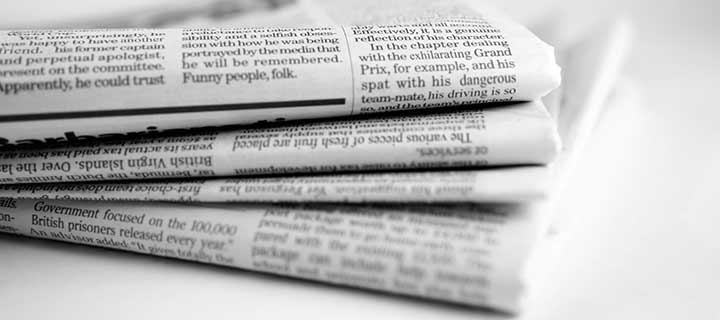 News
Home

Mercedes-Benz to set up 1,500-bed temporary hospital in Pune for Covid-19 patients (Representative image) Mercedes-Benz India announced on Wednesday it will set up in association with local authorities a temporary hospital with 1,500-bed isolation wards for coronavirua patients in Chakan in Pune. Besides, its employees will voluntarily contribute one day's salary,...

Home

Urvashi Rautela trolled on Twitter Bollywood actress Urvashi Rautela has once again landed in a controversy for plagiarism. Urvashi tweeted her views on Oscar-winning movie Parasite but later it was found that she has rather copy-pasted. She copied word-to-word tweet of New York-based author John Paul Brammer. On Tuesday, talking about movie Parasite, Urvashi wrote:...

Home

Govt collects Rs 97,597 crore from GST in March: Finance Ministry The government of India collected Rs 97,597 crore from GST in March, the Finance Ministry said on Wednesday. Coronavirus Crisis: Live Updates What stays open during coronavirus lockdown

All News

While all sorts of jokes, prank moves and hoax calls and messages are abandoned or this year's April Fools' Day, Mumbai Police has taken a turn to make use of the day innovatively. The recent tweet by the Police continues to garner huge rounds of applause from Twitterati in all the domains. In their epic viral post, the Mumbai Police has shown to make use of...

World

Image Source : AP Representational image A century-old vaccine that has been in use to prevent tuberculosis is now being administered to health care workers in Melbourne to gauge if it could shield them from contracting the coronavirus, Bloomberg has reported. The bacillus Calmette-Guerin, or BCG, is renowned in the medical fraternity for its usefulness in a range of...

Home

Image Source : PINTEREST Covid-19 relief: Honey Singh, Neha Kakkar, Adnan Sami unite for digital concert to urge fans to donate Several singers and composers from the music industry, including Adnan Sami, Yo Yo Honey Singh, Neha Kakkar among others, will be performing a digital concert where viewers will have the opportunity to donate to the...

India

Image Source : PTI File Twenty-six people from Uttarakhand who attended the Tabligh-e-Jamaat's congregation at Nizamuddin last month are still in Delhi. Director General of Police (Law and Order) Ashok Kumar said 26 members of the Jamaat from Uttarakhand who attended the congregation in New Delhi's Nizamuddin are still in the national capital. Their...

Home

Gulbarga: President Bahimani Foundation Gulbarga and social activist Mr Qazi Rizwanur Rahman Siddiqui Mashhood in a press note said that his father in law Qazi Mohammed Husain Siddiqui had died of coronavirus on March 10 at the age of 76. He was the first person who died of the novel coronavirus in India. His 46 year old daughter also got affected with Coronavirus while she was...

Home

Image Source : INDIA TV Breaking News April 1 Indiatvnews.com brings to you breaking news, latest photos and videos from across India and the world on April 1, 2020. LIVE UPDATES: Coronavirus Crisis: Live Updates What stays open during coronavirus lockdown

Home

Image Source : GETTY IMAGES Former India all-rounder Yuvraj Singh His social media post seeking donation for Pakistani cricketer Shahid Afridi's charity triggering a storm, former India all-rounder Yuvraj Singh on Wednesday said he never intended to hurt anyone and his call for help has been "blown out of proportion". Yuvraj, along with...
Loading...