News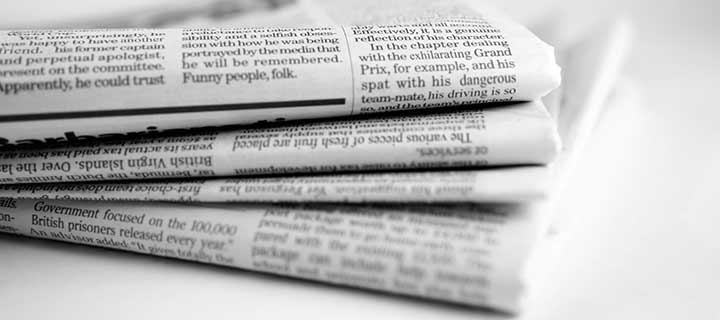 News
Home

Mumbai/New Delhi: Shorter-duration and floating rate securities, as well as additional space for foreigners to buy securities will help ensure smooth sailing of sovereign borrowing, bond dealers told finance ministry officials at a meeting on Wednesday. The meeting comes at a time when rising yields had led to fears that government may have to pay higher rates when it resumes...

Home

From the tulip mania in the 17th century to the global financial crisis of the last decade, investment bubbles can have devastating consequences such as economic recessions and job losses. But there have been instances where financial bubbles have had long-lasting positive economic impact. For instance, the tech bubble in the late 90s resulted in significant investment in global...

Home

Mumbai: Bharat Petro Resources Ltd (BPRL), the exploration and production arm of state-run oil marketing company Bharat Petroleum Corp. Ltd (BPCL) is planning to raise $600 million to refinance debt, two people aware of the development said. BPRL has $600 million debt, which the firm accumulated across its acquisitions of global hydrocarbon assets. "BPRL is planning to raise $600...

Home

Bengaluru: Global private equity firm Blackstone Group Lp is set to buy a 50% stake in Indiabulls Real Estate Ltd's prime office assets in central Mumbai for an enterprise valuation of around $1.3 billion, said two people directly aware of the transaction. The assets include Indiabulls Finance Centre and One Indiabulls Centre. On Wednesday, Indiabulls Real Estate informed...

Home

In boycotting all programmes on OTV, the ruling Biju Janata Dal (BJD) has shown itself as petty, intolerant and vengeful. In the bargain, it has lost, in one stroke, its hard earned reputation as a party that has largely allowed the media to do its job even when it has faced criticism. Why did the party that rules with such a thumping majority stoop so low? Why did a party that claims to be the darling of the...

Home

Mumbai: Lenders differ with UltraTech Cement Ltd over the claim amount that it has to pay if the insolvency proceedings of Binani Cement Ltd are terminated, according to two people aware of the matter. While some creditors support UltraTech's offer, they claim the company will have to repay liabilities worth over Rs8,000 crore. "Some of the claims submitted by...

Home

Kolkata: The Bharatiya Janata Party (BJP) on Wednesday alleged that the state administration of West Bengal was not giving it permission to hold a rally when party president Amit Shah visits Kolkata on 9 April. The BJP was looking to organise a rally to be addressed by Shah at the Netaji Indoor Stadium, but was declined permission in a rerun of a similar standoff between...

Home

New Delhi: The government on Wednesday decided to implement energy norms specified under the new urea policy of 2015 in the case of 11 urea production units from April and to keep these norms in force for five years from April 2020. At a meeting of the cabinet committee on economic affairs, it was also decided to extend present energy norms with token penalties for two years in the...

Home

Mumbai: Dalmia Bharat Cement Ltd, which was engaged in a bitter bidding war with UltraTech Cement Ltd, has ruled out any impact of an alleged fraud on the resolution process of Binani Cement Ltd, in which it has emerged the winner. On Wednesday, various news reports said the resolution professional of Binani Cement has moved the Kolkata bench of National Company Law Tribunal (NCLT) alleging...

Home

Turning back the pages with his new tweet through his official Twitter handle, off-spinner Harbhajan Singh has reminisced the good old days under the leadership of former India captain - Sourav Ganguly. Attending Ganguly's book launch of 'A Century Is Not Enough' in Kolkata, Harbhajan shared his love and respect for the former skipper who was...
Loading...