News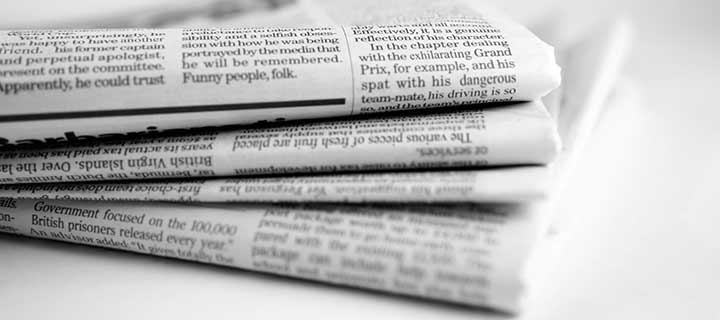 News
Tennis

Novak Djokovic and Simona Halep at Wimbledon's ball (Photo Credit: THOMAS LOVELOCK/AFP/Getty Images) The new Wimbledon champion, Simona Halep hit her knees on Centre Court last week, in as she eliminated the seventh-time Wimbledon champion, Serena Williams in less than an hour. At Wimbledon's ball, she shared the stage with the men's champion, Novak Djokovic and...

Home

A 34-year-old man who allegedly duped his neighbours of crores of rupees was arrested in Rajasthan's Alwar district on Saturday, police said.

Headlines

Sheila Dikshit, the three- time chief minister of Delhi, died at a private hospital in New Delhi on Saturday. Dikshit breathed her last at 3.55 pm at Fortis Escorts hospital, doctors said. She was 81 years old. Dikshit had cardiac arrhythmia (irregular heart beat) and had to be immediately put on ventilator, two people aware of the matter confirmed. Dikshit underwent a heart...

Home

Former Delhi Chief Minister & Congress leader Sheila Dikshit today passed away in Delhi at the age of 81 years. She is the longest serving Chief Minister of Delhi, from 1998 to 2013. As per reports, Dikshit breathed her last at the Fortis Escorts Hospital in the national capital, informed Delhi Pradesh Congress Committee spokesperson Jitender Kumar Kochar. The former Delhi...

Odisha Latest

Bhubaneswar: Experts from industry and academia today deliberated on transforming education and challenges for teachers, specifically for the digital generation at the Education Conclave-2019 organised by Odisha's No 1 media house Sambad Group. The first-of-its-kind daylong conclave organized at a city-based hotel was attended by the members of the education fraternity to brainstorm on the key issues....

India

New Delhi said on Saturday it was in touch with Tehran for the early release of 18 Indian crew members of a British-flagged oil tanker seized by Iranian forces and detained at Bandar Abbas port. Iran's Islamic Revolutionary Guard Corps (IRGC) said troops 'confiscated' the Stena Impero tanker in the strait of Hormuz for allegedly violating international laws. The vessel...

Home

A man who climbed onto the wing of a plane as it prepared for takeoff at the airport in Nigeria's Lagos city has been arrested, authorities said.The man, who has not been identified, walked towards the aircraft on the runway and was spotted by the pilot, who slowed down and later turned off the engine as the man continued to wander around the aircraft, Azman Air said in...

Home

A newly born baby girl wrapped completely in a polythene bag was pulled out of a drain by some stray dogs in Kaithal district of Haryana this morning, the police said. The dogs started yelping, which altered passers-by.

News

Is that a kidnapper will be a leader ??!

Home

Kerala State Lottery Results 2019: The Kerala Lottery Department has announced the result of Karunya KR-405 on the official website i.e., keralalotteries.com. Read on to know more about the lottery.
Loading...