People fond of traveling abroad use motorhomes, camper van, caravans. These include converting cars or trucks into homes. But have you ever heard of converting a three-wheeler into a house? But in Bangalore, a youth juggled and turned the tricycle into a home.
23-year-old young man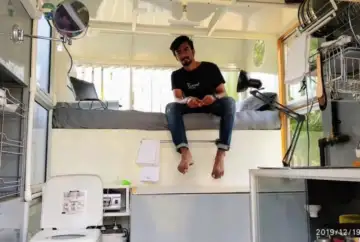 23-year-old young PR Arun Prabhu converted the Bajaj Ii three-wheeler pickup into a tent house.