Posts
Horoscope Today : Saturday 26 September, 2020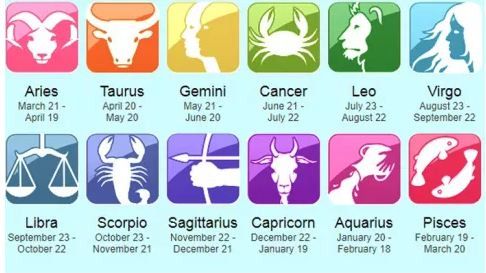 Aries
Today we will help others without any selfishness. This will make you happy. Today, the relationship will be very important for you, whether that relationship is with you or with whom you do not even know. You will feel love by spending time with your loved ones.
Taurus
Today you are in the mood for some competition. This is fine for some areas of life, but keep in mind that you do not become too extreme, especially by taking your family. Today you have to keep your emotions in balance.
Gemini
Today I would like to leave all my troubles and worries and spend some time with my family. This time is auspicious to express your love to your loved ones. Thank God that your family is with you. Have fun with your loved ones because such time is not always there.
Cancer
Today should spend some time with elders of the house. They may or may not say anything to you, but they also want your support. Ask about his health and try to know if he needs a medical examination. You will love spending time with these lovely members of your household.
Leo
Today, we need to look at the relationships between ourselves and friends. Perhaps there is a burning sensation among you which can be harmful in the future. Talk to friends and try to find out the reason for this. If a third person is trying to create a rift between you and your friends then stay away from it.
Virgo
Today, you can go out with your family or friends. This trip will relieve your stress and you will have a lot of fun. You will want to share interesting stories of this journey with everyone after arrival.
Libra
Today is the time to go to an event with the region. How and when to go is not a matter of much thinking. If you are getting a chance to go out with your family, then definitely take advantage of it because such opportunities do not come again and again. You can have a lot of fun by taking advantage of this time.
Scorpio
Today, a lost item will be found suddenly. It can be a lovely gift, a precious thing or even an important document. Whatever you are now, keep it safe and thank your stars for the joy of meeting it.
Sagittarius
Today is the day to have a lot of fun, take full advantage of it. At this time, you should take a break from your daily routine. You can also go for a walk with your loved ones. If you have not yet thought about going for a walk, then think now and organize a picnic.
Capricorn
Today, some good news can be received from abroad. If you are a student, you can get this good news in the form of scholarship or admission. It can also be a new job. Therefore, please check email.  
Aquarius
Today there are strong signs of love and goodwill in family relationships. You will also find yourself very close to family. Today you will want to spend time with them. Then what is the delay, take them with you to feed somewhere and show the film. You will remember these moments spent together.  
Pisces
Today, patience and determination will be his identity today. Your humble nature and firmness will win everyone's mind today. Nothing else will make you such a strong person who can handle every situation easily.
Dailyhunt
Disclaimer: This story is auto-aggregated by a computer program and has not been created or edited by Dailyhunt. Publisher: Newsliveg