Home
Gauhati High Court has not put stay on solar power project at Mikir Bamuni grant, claims Azure Power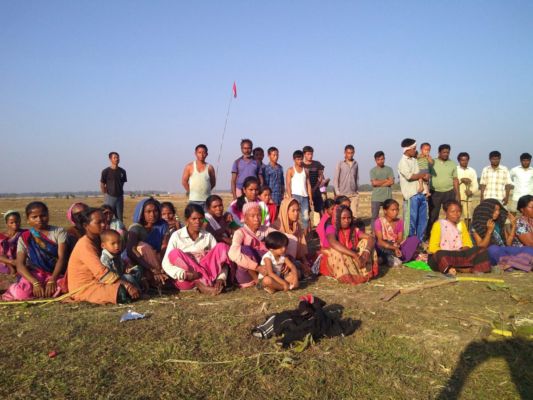 Azure Power Forty Pvt Ltd., a solar power generation company, on Friday claimed that the Gauhati High Court has not put a stay on the transfer of land for a solar power project at Mikir Bamuni grant near Samaguri in Central Assam's Nagaon district.
The order issued by the Gauhati High Court on March 1, 2021, does not instruct that there is 'Stay Order' on the 15 MW solar power plant in MikirBamuni in Nagaon district, the company said in a statement.
The court order vide order dated March 1, 2021, directed to maintain 'status-quo' in respect to the suit land till the returnable date which means the respective right of the parties where they are, on March 1, 2021 be maintained till the next date of hearing, it said.
The order passed by HC does not direct, in any way, either for a stay on the acquisition of the land or stay on the construction of the solar plant.
The land in question was handed over to the company on October 8, 2020 in compliance with the High court order dated September 29, 2020 and since then company has been in continuous peaceful physical possession and control of the land.
Construction of the project has also been undergoing at full force since then which is now approaching near completion.
'Status quo' is applicable on the current date; therefore construction work cannot be held up.
However, the term 'status quo' is misinterpreted to mean 'Stay on the project' leading to disruption of the plant construction, the company added.
Apprehending the threat to the safety and security of the project property and manpower involved, the project construction work has been temporarily slowed down by the company which will delay the project of prime public interest.
"We have always maintained that procurement of land by Azure was in accordance with due process of law and no law was violated in this regard. All stakeholders were taken into confidence before land was purchased," Shankar Bhattarjee, company's counsel, said.
The company, which is setting up a 15MW Solar Power plant in MikirBamuni, after it was awarded the project by Assam Power Distribution Company Limited (APDCL) through competitive bidding in 2018, has been facing resistance by villagers, who have refused to give up the lands.
They claimed that the dispute started during the COVID-19 lockdown, after the state-owned electricity distribution company, the Assam Power Development Corporation Limited (APDCL), selected 287 bighas (38.4 hectares) of prime agricultural land of Mikir Bamuni and neighbouring Lalung Gaon in 2018.
Dailyhunt
Disclaimer: This story is auto-aggregated by a computer program and has not been created or edited by Dailyhunt. Publisher: North East Now