Health
Jair Bolsonaro's son and two aides test positive for COVID-19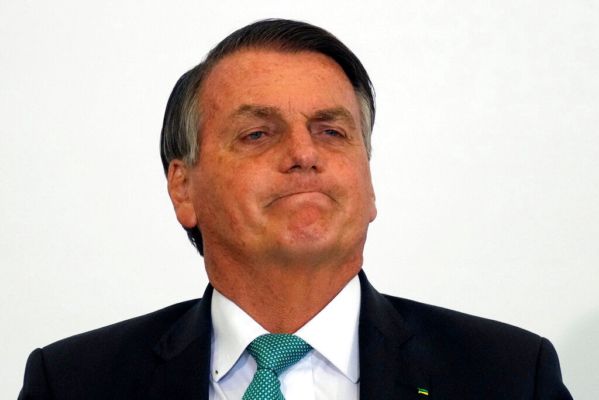 The COVID-19 crisis in the inner-circle of Brazil President Jair Bolsonaro has escalated further as three of his close aides, including his son Eduardo Bolsonaro, have tested positive for the virus.
Agriculture Minister Tereza Cristina and Solicitor General Bruno Bianco were the other two who tested positive. All of them confirmed their diagnoses through different channels.
ALSO READ | UNGA 2021: Why Brazil always speaks first at the General Debate
Earlier, country's health minister Marcelo Queiroga had announced his positive test during the trip to the United Nations General Assembly in New York. Queiroga is yet to return home as he is in quarantine in New York.
The junior Bolsonaro, who is a Congressman, claimed that he had taken the first shot of the Pfizer vaccine while announcing his positive diagnosis. This is in contrast to his father, who says that he has never taken a vaccine.
ALSO READ | Member of Bolsonaro-led Brazil UN delegation tests COVID positive: Report
"I have tested positive for #Covid19. I am fine. I have cancelled all my in-person meetings and will remain isolated during the medical guidance period," agriculture minister Christina, who was not part of Bolsonaro's UN delegation, said through her Twitter account. Cristina had been vaccinated against COVID-19 . She was in Italy a few days ago for a G-20 meeting.
The Solicitor General is asymptomatic while he has tested positive of the virus, according to his office.
President Bolsonaro had said on Thursday that two people he knew took ill despite having been vaccinated.
"Today it came to my knowledge that two well-known people here in Brasilia have contracted the virus. I have spoken to both of them on the phone," Bolsonaro, who is in quarantine due to the positive report of the health minister, said in a live stream, according to Reuters.
Dailyhunt
Disclaimer: This story is auto-aggregated by a computer program and has not been created or edited by Dailyhunt. Publisher: Opoyi English
related stories
International

International