Home
188 doctors volunteer for free service to people in state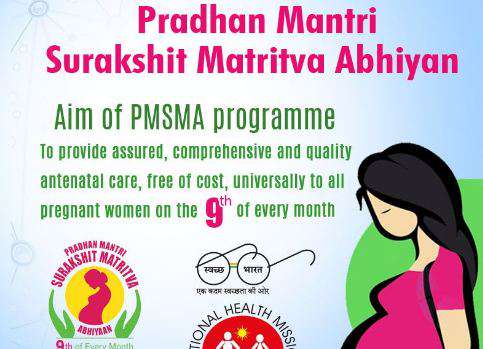 Bhubaneswar: A total of 188 doctors from government and private clinics have volunteered to give their free service and time to pregnant women in the state once a month.
According to statistics from the Ministry of Health and Family Welfare, a total of 188 doctors from the state have volunteered and registered under the Pradhan Mantri Surakshit Matritva Abhiyan (PMSMA) to give free consultations to the needy through government institutions.
In November 2016, when the programme was started by the ministry, the Orissa chapter of the Federation of Obstetric and Gynaecological Societies of India (FOGSCI) had claimed to have on board around 320 private gynaecologists out of around 1000 members of the society in Odisha for taking part in the joint private-public 'purely voluntary collaboration'
The PMSMA was launched by the Ministry of Health & Family Welfare (MoHFW), Government of India, to provide fixed-day assured, comprehensive and quality antenatal care universally to all pregnant women on the 9th of every month. Obstetricians, gynaecologists, specialists, radiologists and other doctors working in the private sector, through this programme, are encouraged to volunteer for the campaign and provide voluntary services at nearby government health facilities on the 9th of every month. Beside private sector doctors, those in public sector are also rendering services as part of PMSMA in conducting ante natal checkups for pregnant women.
All pregnant women, including those from farmer families, are entitled to receive services under PMSMA. National and state level training and awareness campaigns are regularly organized to encourage more and more pregnant women to avail PMSMA services. A mobile and web-based application has been designed to help pregnant women find their nearest PMSMA facility.
For the smoother implementation of the programme, different voluntary organizations and international bodies had extended their support. UNICEF, Indian Medical Association (IMA), FOGSCI, Rotary Clubs and the Bill and Melinda Gates Foundation had jumped onto the bandwagon to take the benefits of the scheme to different parts of the state.
Dailyhunt
Disclaimer: This story is auto-aggregated by a computer program and has not been created or edited by Dailyhunt. Publisher: Orissa Post