Home
CS wants 'Clean E-Bhubaneswar' to roll in other cities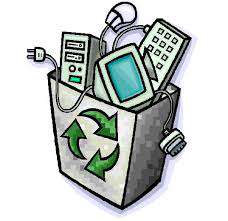 Bhubaneswar: The state Chief Secretary Aditya Prasad Padhi Tuesday advised the Housing and Urban Development Department to replicate the Clean E-Bhubaneswar programme in other cities and towns of the state given the initiative's success in the Capital city.
Speaking at a stakeholder workshop here to mark completion of one year of the programme and to showcase the key activities, Padhi said the initiative had enabled the formal sector to collect and properly dispose of several tonnes of e-waste in a short span of time.
"The Housing and Urban Development Department should now include other major cities and urban centres of the state under similar programmes to manage e-waste," he said.
The workshop was organised by Bhubaneswar Municipal Corporation (BMC) and International Finance Corporation (IFC), an arm of the World Bank group.
Bringing together key representatives from the government, private sector, academia as well as citizens, the event felicitated 100 institutions/organisations to recognise their contribution to make the project a success. Padhi, who was the chief guest, presented the awards and certificates.
Ambassador of the European Union to India Tomasz Kozlowski complimented the state Capital's progress.
"It is impressive to see the way Bhubaneswar has progressed on a wide gamut of activities -- e-waste, e-vehicles, rooftop solar, etc. and cemented itself as a leading Smart City in India, " he said adding the European Union's approach to waste management is being wise with waste. "I hope European Union and India can continue to build on shared experiences and best practices to promote innovative mechanisms in tackling e-waste management through promoting public-private partnerships."
Among others, BMC Commissioner Krishan Kumar and Senior Scientist Odisha State Pollution Control Board Dr Dillip Kumar Behera were present along with other senior officials from different government departments and organisations.
BMC Deputy Commissioner Srimanta Mishra said the city-based pilot project had collected nearly 9 tonnes of e-waste from over 60 entities which was channelized to certified formal recyclers through partner Producer Responsibility Organisations (PROs), thus minimizing the hazardous practices often employed by the informal sector. "The Clean E-Bhubaneswar programme has successfully implemented a sustainable model and long-term solution for e-waste management in the city,'' he added.
The initiative, over the past year, has implemented 74 awareness activities across the city including awareness workshops in over 35 schools and 17 colleges, reaching over 10,000 students, and engaging directly with over 175 government and corporate bulk consumers, and resident welfare associations.
A Ravan sculpture made from e-waste was also installed at Jaydev Vihar Square to build broader awareness about the hazards of e-waste.
The programme is being implemented by IFC under the IFC-EU Eco-Cities programme. This unique project establishes a first-of-its-kind collaboration between local government entities, including the BMC, OSPCB, IT Department and the private sector to address Bhubaneswar's e-waste management challenge by building awareness and developing a sustainable model for e-waste management in the city.
Dailyhunt
Disclaimer: This story is auto-aggregated by a computer program and has not been created or edited by Dailyhunt. Publisher: Orissa Post