Perfect Recapture
Recapture the never-changing bond with friends on the Samsung Galaxy A70s
No matter the time or distance, nothing ever changes between friends. They always hold a special place in your heart, and this is especially true for old friends, those you've known since childhood. What do you do when you're unable to connect face-to-face with your friends for months at an end? You need memories from the time you've spent together to keep you going until you can meet again.
Reuniting with close friends can help you feel like you've never been apart. Here's how to make it an irresistible plan, a plan that's better than heading to Goa!
Friendship Anthem
All music loving group of friends will agree that there is always this one song that is dedicated to the spirit of the gang. It could be a Bollywood song or even something silly and fun cooked up by the gang itself. We also always have this one friend who can strum a guitar or play another musical instrument. How about adding a professional touch to it and making an actual musical number? Get your vocalists and percussionists together to record it. Be ready for more fun by getting everyone to coordinate for a jamming session, brainstorming for more ideas and rehearsals!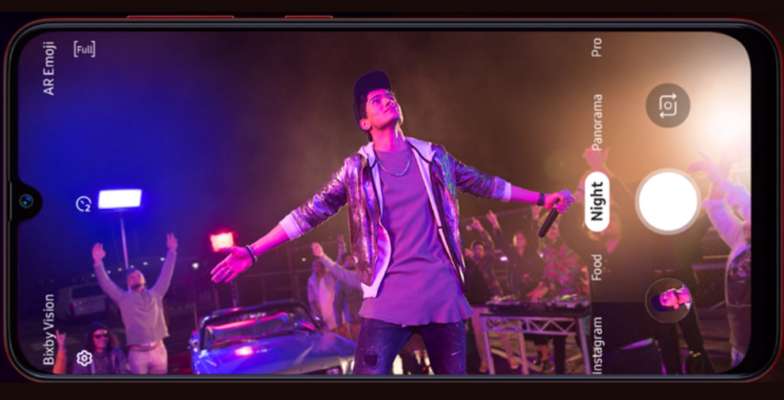 A comedy film
We are all well familiar with the talent, quirks and eccentricities of our best friends. From mimicking college professors to getting touchy about a crush, it is these inside jokes that make a gang of friends inseparable. One great way to celebrate the bond is to put together all of these moments in a fun short film and invite everyone over to view it together. If you do not have these things captured on a camera already, declare the film as a group project. Script a cool movie by yourself or recreate moments when everyone comes together over a hearty banter, capturing every joke! Needless to say, all you need for it is a super good smartphone with a super cool camera. The Super Steady Video feature of Samsung Galaxy A70s' camera captures movement even on the move with ease, which translates into shake free videos like never before.
Ghost stories on a night out
Remember the time you first had a sleepover at your best friend's home and watched movies late all night? Those camping trips and treks which meant ghost stories by the campfire also evoke unforgettable memories. Organise for a similar fun activity that your gang cannot refuse, and something that is feasible to arrange in the interest of time and distance.
You never know when the most opportune photo moment can present itself. However the Samsung Galaxy A70s has a 64MP Rear Triple Camera with Night Mode that gives you great shots even under extremely low light conditions in case a night out is your plan.
Game is NOT Over
Huddle up, think of a weekend and put together your ammo to enjoy a gaming session with your friends. The all-day 4500mAh battery with 25 Watts Super-Fast charging packed in the Samsung Galaxy A70s can make sure that you stay firmly in the game. When it comes to such true-blue friendships, focus on what's important and what motivates everyone.
Get the perfect recapture with this phone and make every moment count. It is also a trendsetter when it comes to design and other functionalities. The sleek 3D Prism Design is sure to make heads turn, which means that you're all set to impress!
The new smartphone boasts of a best-in-segment 64MP Rear Triple Camera that allows you to capture, connect and share your photos and videos instantly. The Alive Camera features the innovative Best Shot Suggestion that helps you frame picture-perfect shots every time. The Scene Optimizer can categorise a wide range of subjects and optimise image quality to give the best output. To wrap up an already innovative package, the new and improved 6.7" FHD+ sAMOLED Infinity-U Display is all about immersive viewing like none other.
Visit the link and get yourself the new Samsung experience today, or gift it to your dearest friend! Get a free Bluetooth earphone worth Rs. 1,999/-, with every purchase.
Dailyhunt
Disclaimer: This story is auto-aggregated by a computer program and has not been created or edited by Dailyhunt. Publisher: Perfect Recapture
related stories
Perfect Recapture

Perfect Recapture

Perfect Recapture