Perfect Recapture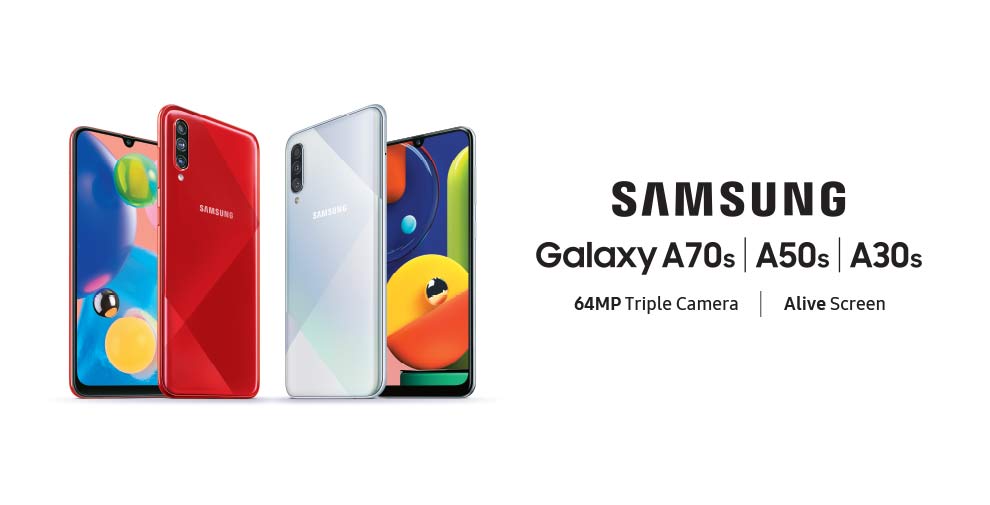 Perfect Recapture
Perfect Recapture

Samsung has introduced the Galaxy A70s that not only sports a smart design but also has some of the best features we've seen in a long time. Considering that a significant number of tech-savvy Millennials and Gen Z, are interested in gaming, The Samsung Galaxy A70s looks to be a gaming powerhouse. The 4500 mAh battery, the AI-powered game booster, and the...

Perfect Recapture

Heard what Vaani Kapoor had to say about the Samsung Galaxy A70s? If you're wondering what makes it stand out from other smartphones in the market, read on! A masterpiece for all your needs! Be it action, an immersive viewing experience or clicking brilliant low light photography, get ready to unveil the excellence of a perfect tech piece. Let's get down to the stats and see why the Galaxy...

Perfect Recapture

Remember all those times you spent with your best friend in school, laughing at the silliest of jokes? What about that first solo trek to Manali where you learned how to ski? Your graduation ceremony was a happy moment not just for you, but for the entire family which surely holds a special place in life as well.

Perfect Recapture

Nature's beauty is alluring in a peculiar way at nighttime. While the day may feel charming and chaotic, the night embraces calmness amidst all the chaos. Be it shopping, taking a stroll with our loved ones, munching on street food, dancing in a club, or late-night drives, don't we live the best hours of our lives at night? So, imagine if we could capture these...

Perfect Recapture

The day has its brilliance; the night has its own secrets. A true photographer knows the right tricks with which to capture the ethereal beauty of the morning, experiment with light and shade in the high noon and play with the twilight shadows. But when the light is low, whether indoors or outdoors, or it happens to be a moonless night, shutterbugs are often stumped. Blurry, hazy images...

Perfect Recapture

A mobile phone can be an extension of the user and we're always on the lookout for that one phone which comes with the best of everything. Newsflash - your search just ended with the new Samsung Galaxy A70s. We can't stop talking about this smartphone and for good reason. Here's what makes it another great addition to the Samsung Galaxy A series. Your quick...

Perfect Recapture

There's a reason you travel light. You don't lug around unnecessary baggage that takes up space and strains your arms, you learn to multi-task with limited resources and in the process, enjoy the journey better. Now, there's an even smarter way to make travel lighter. What if you had a smart device that doubled up as a powerful camera, a wallet, charges up fast, and is a mini...

Perfect Recapture

A picture is worth a thousand words. Social media has made it easier for us to express our thoughts using visuals. The pictures we upload, the videos we binge-watch, the snapchats that we streak on, everything is visual. Platforms like Instagram and Pinterest have also successfully inspired the photographer within each one of us. Let's face it; we all want to click and post...

Perfect Recapture

If traveling is second nature to you, having the ideal smartphone is a necessity. Frequent travelers have special requirements from a smartphone. Fortunately, Samsung's latest offering checks all the boxes. With the unveiling of the Samsung Galaxy A70s, the brand has, once again, hit all the right chords with avid travelers.

Perfect Recapture

Who doesn't love birthdays, especially when they're a milestone? There's an entirely different charm to them that just doesn't fade away and long after the day is over, you're left wanting for more. Be it your Sweet 16 or the much-anticipated 18th, there's enough reason to celebrate. Graduation is another landmark event that rightly deserves the...
Loading...