Posts
Deltron & Colorpixel- Enhancing the growth of India on a global platform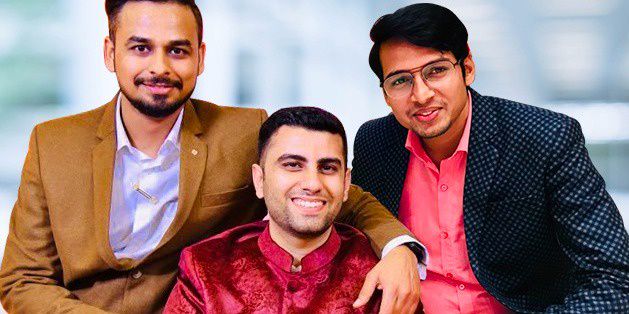 Thomas Jefferson quotes, "I find that the harder I work, the more luck I seem to have."
Anupam Anand, Ritesh Khurana, and Divanshu Kapoor have been the true examples of hard work and successful results. In the year 2015, they started Deltron which turned out to be one of the most successful businesses for them. It is a digital marketing company that complies with all the business technology needs for any company that confides in them. Deltron serves people with the best IT work and claims it to be the most genuine as well. The evidence of the success that Deltron has achieved can be ascertained from the fact that it is one of the prime vendors to different government organizations. Deltron is also dealing with various government projects currently. Deltron specializes in providing people with IT services and giving people the insight of their own talents and the right place of the profession. The founders of Deltron are quite familiar with these services and in addition to the same, they also elaborate their talents and expertise in the field of campus recruitment, aptitude tests, pre-screening, etc. They not only provide candidates and companies with jobs and HR services respectively, but they also make sure that they have delivered their best services to both the parties involved. These three entrepreneurs are now exploring the food industry as well. They own a cafe in Gurgaon which is evidence of their expansion vision in other fields of work too.
One of the best features that this venture provides people with is that when a candidate has served in the company as an assistant manager for three months and also served at a higher designation that assistant manager for six years, the company itself provides the candidates with replacement offers.  
In addition to this highlight, Deltron also collaborated with Devasya Group in the year 2019. This is a USA based company that equals the fact that Deltron was not setting its foot in the international market.
Pooling resources with Devasya Group, the three entrepreneurs formed another successful venture named Colorpixel Technologies. Colorpixel basically provides its clients with services relating to security, infrastructure, staffing and Information Technology. To Colorpixel, customers are the most important asset and priority. It also aims at providing Indians with the best jobs and employment services. Colorpixel is known to be one of the top Microsoft Gold Partners. Colorpixel claims to serve the companies with candidates within 24-72 hours. Majorly, Colorpixel is an expert in providing people with HR services. The motto is to serve its clients with their best services and provide India with a scope of ascending growth in the business sector as well. The company is working as an outsourcing firm from India and the infrastructure is based in Noida.
The three entrepreneurs have been very much successful in their fields of work because they believed in working hard as well as working smart. To understand one's own talent is a virtue but to pass on the talent and create something invincible is a dream that comes to for them. Their struggle has been real and their main focus to keep these ventures growing. These three individuals are not only talented entrepreneurs but they also realize their responsibility towards their nation. As evidence to the statement, they have contributed a sum of 1.5 lacs towards the funds needed for salvaging the people from COVID-19. Having to understand and maintain this patriotism and prove their true worth as responsible businessmen in Indian society is a milestone to have achieved.
These two companies, Deltron and Colorpixel have been successful ventures for the entrepreneurs. Currently they have been focused on Colorpixel and kept Deltron indulgent in Government projects and programs for enhanced service providing. Deltron and Colorpixel are not only providing services to the other companies or clients but they have also been very effective in hiring candidates for their company as well. This is another star on their shoulder because unemployment is one of the greatest problems that India faces.
Dailyhunt
Disclaimer: This story is auto-aggregated by a computer program and has not been created or edited by Dailyhunt. Publisher: Postman News