Topstories
Process has started in Odisha for merger of 7772 schools having less than 20 students;criterion changed for scheduled areas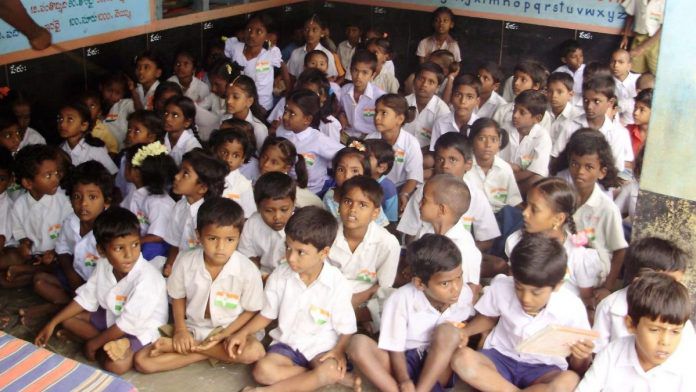 Bhubaneswar, Nov 22: The state assembly today discussed the issue of closure of around 8000 schools in the state which has triggered wide spread protests across the state.
In view of the protest to the decision, the state government has changed the decision in case of scheduled areas. Schools in scheduled areas with student strength of less than 15 instead of 20 will be merged. That number is around 3000.
Concluding the debate, School and Mass Education minister Samir Ranjan Dash said steps have been initiated to merge 7772 schools having less than 20 students.
"Out of it 1724 schools have student's strength of less than 25 and 6048 schools have less than 20 students. Such steps have been taken in Odisha on the lines of states like Rajasthan and Jharkhand. Improving quality of primary and secondary education and providing the education at one place is the objective of our government. Where there is any problem, it will be sorted out if it is brought to the notice of the government in writing," he assured.
Making a statement in the house, the Minister said no schools have been closed intentionally. "Government has not gone beyond the law. The government had formulated the rules in 2013 for opening of schools in scheduled and non-scheduled areas. At that time there were 66594 schools," he added.
The issue was discussed the entire day in the form of an official motion. The motion was moved by Government Chief Whip, Pramila Mallick. Moving the motion government Chief Whief Pramila Mallick said that the schools having very less students are being merged with neighbouring schools and not being closed totally. If at the time of admission, there are adequate numbers of students then those schools will continue.
On the other hand, Deputy Leader of Opposition, Bishnu Charan Sethi described the government decision as undemocratic and anti education.If the schools will be closed, then it will be a death blow to the primary education sector,said Sethi.
Congress legislative party leader, Narasingha Mishra, senior MLA Tara Prasad Bahinipati and others also opposed the decision and urged for its reconsideration. On the other hand, ruling BJD legislators including Pratap Deb defended the decision saying that it is part of national education policy and policy of the Niti Ayoga.
Dailyhunt
Disclaimer: This story is auto-aggregated by a computer program and has not been created or edited by Dailyhunt. Publisher: Prameya English