Vaccination Drive For 45 And Above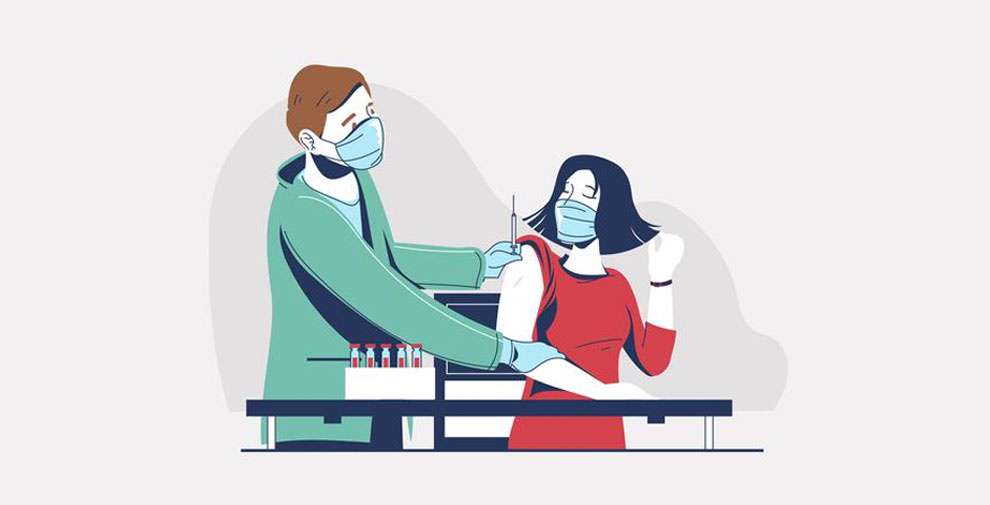 Vaccination Drive For 45 And Above
News

Representative image As many as 100 employees of IndiGo Airlines and their immediate family members have registered to get their COVID-19 vaccine shots on April 11, the first day of workplace vaccination, the domestic budget carrier informed on April 9. The airlines informed that InterGlobe Enterprises has organised the coronavirus...

Fact-File

The Ministry of Health and Family Welfare on April 7 permitted COVID-19 vaccinations to be held in workplaces with about 100 willing and enable beneficiaries. This step is crucial, as it is the first instance of the vaccine being delivered to recipients outside of a hospital or healthcare setting. The government aims to see such an arrangement roll out from April 11. The Ministry...

Home

Covid-19 vaccination will be allowed at public and private workplaces having about 100 eligible beneficiaries from April 11 across states and Union territories. In a letter to the chief secretaries, Health Secretary Rajesh Bhushan said a substantial proportion of the population aged 45 years and above is in the organised sector of the economy and is...

Home

Facebook-owned instant messaging platform WhatsApp has introduced a new sticker pack called Vaccines for All as a part of the company's efforts towards spreading awareness about the COVID-19 vaccine and show its appreciation for healthcare workers around the world. The new sticker pack from WhatsAp was developed in collaboration with the World Health...

India

To speed up the vaccination drive throughout the country, the Union Health Ministry has allowed vaccination sessions at both public and private workplaces. Such workplace vaccination centres may be launched across states and union territories from Sunday, the union health ministry announced on April 7. With the announcement, there are several...

National

DH Web Desk, Prime Minister Narendra Modi took his second dose of the Covid-19 vaccine on Thursday. Urging all eliginble to get vaccinated, Modi tweeted, "Vaccination is among the few ways we have, to defeat the virus." "Got my second dose of the COVID-19 vaccine at AIIMS today. Vaccination is among the few ways we have, to defeat the virus. If you are eligible for the...

India

Centre has allowed corona vaccination at workplace for all people aged 45 years or more from April 11. The decision by the Narendra Modi government assumes significance in the backdrop of rising national covid 19 infection graph. The Health Ministry has written to all States and UTs that COVID-19 vaccination sessions may now be organized at workplaces...

Latest

New Delhi, Apr 08: The central government has allowed vaccination sessions at workplaces (both public and private), in a bid to extend vaccination drive amid an alarming rise in covid cases. A "substantial proportion" of the population aged 45-59 (and in some cases up to 65 years) are in the organised sector, and are involved in formal occupation in government and...

News

Prime Minister Narendra Modi launched the nationwide vaccination drive on January 16, with healthcare workers at the frontline of India's COVID-19 battle getting their first jabs. (Representative image: Reuters) As many as 29,79,292 COVID-19 vaccine doses were administered in India on April 7, according to the Union Health Ministry's...

National

PTI, The Centre wrote to Maharashtra, Punjab and Delhi governments on Wednesday flagging below-par vaccination of eligible beneficiaries, including healthcare workers. In a letter to the principal secretaries of Punjab, Delhi and Maharashtra, Additional Health Secretary Manohar Agnani noted that the performance of these states and UT...
Loading...