Business
5 Tips For Building World Class Marketing TeamsHave a Shared VisionProvide Clear ProcessesIdentify Marketing MilestonesGet the Right SoftwareSupport One Another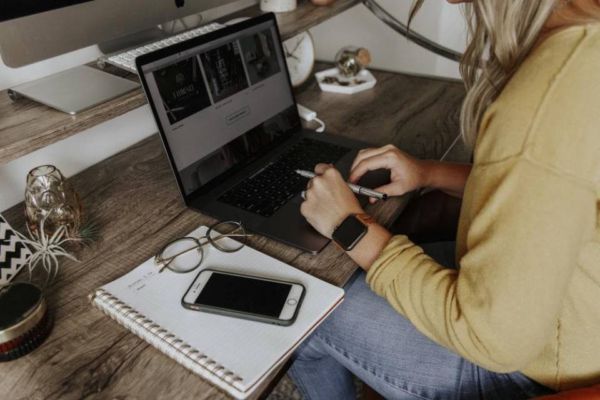 Your business is only as good as the people who want to work there. That's why when you're putting together your team, you'll want to carefully select people who are going to help your business soar to great heights. Don't know where to start? Use these five tips for building a world class marketing team. [.]
Your business is only as good as the people who want to work there. That's why when you're putting together your team, you'll want to carefully select people who are going to help your business soar to great heights. Don't know where to start? Use these five tips for building a world class marketing team.
Have a Shared Vision
Everything begins with the people you hire. It isn't as simple as it sounds, though. You would always prefer to hire the best person for the job. However, if that person doesn't share your vision, then they're not the right person for your company.
Someone with less experience who has the same ideas for the company's growth and direction, is going to be a much better choice than the Harvard grad with a decade of top notch experience. The importance of sharing ideas for where the company is going cannot be overstated.
Provide Clear Processes
It's important to have a well-rested leader who comes into work ready to guide them to greatness. There needs to be a clear plan in place as to how to get there. The team must know what's expected of them.
How should clients be acquired?
How should sales be tracked?
What are the incentives for marketing wins?
What are the consequences for losses?
When the team understands exactly how they need to do their job, what timelines should be followed, and how products or services should be marketed, then they are working with a leader who's setting them up for success.
Identify Marketing Milestones
When one of your marketers or your team as a whole, has a major win, you want to know exactly what that looks like and how it will be celebrated. Identify how the KPIs (Key Performance Indicators) will be measured. Productivity and results can look different for everyone. What do they look like for your team?
Think about the following:
Is your goal to increase website traffic?
Are you looking to grow your social media audience?
Will you track how many leads are generated in a month?
Will only conversion leads be tracked?
There are a lot of areas to consider. Implementing a scorecard system and investing in a reporting software that the entire team can access and contribute to, is a great way to keep track of targeted wins.
Get the Right Software
There's a plethora of project management software to choose from. It's important to find one that will offer everything you need. With so many options available, there's no reason to settle for something that isn't quite right.
Consider platforms like Wrike, and Workfront. They can do things like provide burndown rates. This allows you to see any outstanding work that needs immediate attention. You can even identify the backlogged work by employee, department, or team.
If web metrics are most important to you, then tools like Google Analytics and HubSpot are probably going to be a better choice. They make it possible for a marketing team to track specific website oriented metrics. You can see if the number of visitors to your pages is growing or if it is sliding. You can also see click-through rates, conversion rates, and more. Those tools will even allow you to create custom dashboards to meet the specific needs of your team.
Whatever reports you decide to go with, just be sure your team is properly trained and that everyone is comfortable using them. They are such a great resource for keeping everyone on track and looking at the same path forward, that competency in the tools is vital.
Support One Another
A world class marketing team is not possible unless everyone on the team supports one another. They must look at their co-worker's wins as they would their own. They must be willing to go the extra mile for one another. Healthy competition is an excellent source of motivation. Unhealthy competition is a recipe for disaster. This is why a lot of companies will set competitions up through one of South African online casinos so team members can have some fun while having healthy competition outside of the office.
Make your team feel valued. Understand their contributions and let them know you see them. That is the best way to build a world class marketing team.

---
Dailyhunt
Disclaimer: This story is auto-aggregated by a computer program and has not been created or edited by Dailyhunt. Publisher: Qrius