Religion & Spirituality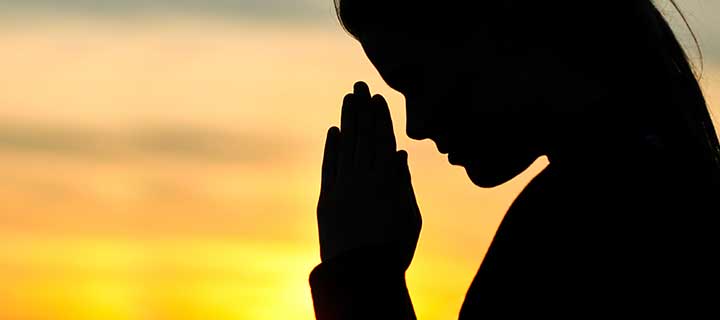 Religion & Spirituality
Other

India is the country with many religious mythologies. Each and every god plays an important role in all of them. These stories vary from state to state according to the culture and beliefs of the worshipers Mahabharat and Ramayan are the two epic mythological books which contain each and every relation and emotion into them. Various characters and different situations are intact in each book respectively . ...

Other

Navaratri is the most propitious ceremony of Devi Maa. One of the disciplines of achieving moksham and mukti is through Goddess puja during Navaratri. As per Hindu mythology, there are 6 seasons or Ritus and they are of great importance and auspiciousness in this time. Each season is enriched with a distinct Navratra. In which Sharad Navaratri is widely performed by the worshipers. Fasting is the most...

Other

Kanya puja is the most observed mode of worship during Navratri. The girls who are of small age are considered as goddesses themselves. Chaitra Navratri has begun from 18th March and will continue till 25th of March. Many rituals took place during this period. Anushthans and hawans are some of the common traditions which are followed during puja. Chaitra Navratri is also called as Ram Navratri....

Other

Navratri comes with many more rituals and customs. Fasting is one of the most common customs followed by the people around India. People sacrifice their footwears or some of the food items during this time. Some keep fasting for all nine days whereas some fast on the day of start and on the last day. It is said that when anyone fasts Devi Durga bless them with prosperity and wealth. But we have...

Religion

Chaitra Navratri has begun and its day 4th. These Navratri days are also called New Year's Navratri because according to the Hindu Calendar, Month of Chaitra marks the beginning of the New Year in Hindu Culture. Navratri are the best days for everyone to seek blessings of Goddess Durga.

Other

Being truthful is the uttermost important things you should adopt in your daily life. Truth can reduce the stress and tension from your life. The person who speaks truth more often is always happy and relaxed. According to Meena Om vision on truthful, she says, "truthful means to be one on all the three planes - Mansa, Vacha, Karmana - thought, speech and actions, and also negate all artificial...

Religion

Today is the fourth day of Navratri. This day marks the significance of Goddess Kushmanda. Due to her beautiful smile, this Goddess has been named as Kushmanda. This goddess calms the skittishness of mind. It is written in the Puranas that when the universe did not exist, then during that time Goddess Kushmanda had created the universe. By worshipping...

Home

There was once a young Brahmin boy named Shravanakumar who lived in King Dasharatha's kingdom. He was the only son of his parents, who were aged, blind and weak. Being devoted to them, Shravanakumar would take care of his parents by providing for their every need and by even carrying them in a kavadi (bamboo pole with pots on either end) wherever he would travel. Once, while travelling through...

Other

Ram Navami is on its way and we are going to celebrate the birthday of Lord Rama on this upcoming 25th March. Rama is said to be the avatar of Lord Vishnu, who took a birth to end the life of Lanka Naresh Ravana. On this auspicious day, we send our warm wishes to our beloved ones for their prosperous year. Here we have listed five messages for you -Bhaji mann Ram siyapati Raghukul eese Deen bandhu...

Religion

"What is forgiveness?" I have been asked this question many times. Another question that is asked is, "What is beyond forgiveness?" Let us understand that forgiveness is not an act of kindness towards another person. Forgiveness is an act of surrender. The unconditional acceptance and surrender release us from the bondage of resentment and bitterness. What is...
Loading...