Religion & Spirituality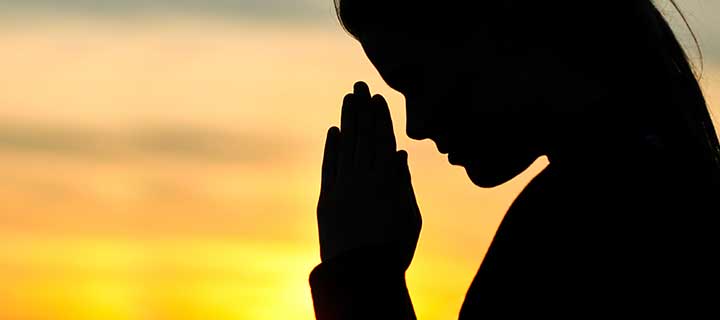 Religion & Spirituality
Spirituality

There are 2 coconuts in the pin Kettu (back end pouch). One of it is to be broken at the Pampa River. Another coconut is to offer to the Malikapurathamma (Bhagavathi). Here the coconut is not to be broken. It is to be rolled on the ground in front of the deity of the Bhagavathi. The boiled raw rice and vegetables kept was used in the earlier periods to cook the same and eat during the journey as in...

Spirituality

The concept of Nei Thenga has a very higher spiritual meaning. The coconut carried to the shrine is considered as the representation of Human body, which has to be kept clean internally and externally. As part of external cleaning it has to be cleaned thoroughly and the fiber and all small particles around should be rubbed off and should be kept clean and smooth. It...

Spirituality

Irumudi kettu is an inseparable item during the Mandala period pilgrimage to Sabarimala. What is Irumudi kettu? As the name suggests it is a bundle of 2 bundles. Iru means two, mudi means pouch and kettu means knot or bundle. It is a two compartment bundle carried on the head by the pilgrims/devotees of Lord Ayyappan at Sabarimala. Irumudi is the travel kit of the devotee to the temple. This...

Spirituality

Accordingly Adi Parasakthi the Goddess, Devi is the Supreme Being. She is also popularly referred to as "Adi Shakti", "Parama Shakti", "Maha Shakti", "Mahadevi", or even simply as "Shakti". "Parama" means absolute, "Satya" means the Truth as per many shakta texts and Adi Parashakti is the original creator, observer and...

Religion

Many times, problems arise due to discord, quarrels, and loss of money in the house without reason. The cause of all these problems can be the negative energy present in your home. Having negative energy in the house does not give you any success in any work. All your work becomes deteriorating. If you are facing all these problems then today we are going to tell you homemade astrological...

Spirituality

Margazhi, which precedes the Uttarayana is ushah-kaala (the short period just before dawn) for devas for whom a human year constitutes one day. The period just before dawn in this month is therefore very sacred and it is common for all to visit the temples and go around the streets singing Tiruppavai, Tiruvenbavai and other bhajans the intention is to rouse the latent spiritual...

Spirituality

Devotees believed that unmarried women can get a good partner and take pavai nombu(margazhi nombu) to seek good husband by chanting thiruppavai and also they reach lord Vishnu by saying Thiruppavai so only Margazhi month is very special for women. Koodarvalli is a religious occasion comes on January 1, 2018 is a part of Pavai Nombu. Arudhara darisanam is a renowned holy festival of Hindus also known as...

Spirituality

Vaikunda Ekadashi is dedicated event of Lord Vishnu and its considered as a holy festival, people used to do fasting in this day, they won't eat rice or any meals the whole day, they making poojas and other rituals to Lord Vishnu. Devotees would awake the whole night and make poojas, music events, bhajans in the Ranganathan temple which consist the lord of ranganaathar (Vishnu) appearing as lying...

Spirituality

Margazhi is a time to bring balance and stability to the system. There are practices in the yogic system which has been transmitted into the culture in many different ways. This is a time when men will do what generally women are supposed to do, and vice versa. In Tamilnadu, men will go on nagarasankeertan; they will sing and practice devotion which is largely considered feminine. Geometry and...

Religion

A part of locals and several members of the Muslim community have alleged that the Shirdi Saibaba Sansthan Trust in Maharashtra is being "saffronised". Worth mention here parallel charges had been levelled earlier as well, but it gained national momentum after Om symbol was adorned on the Sai flag pillar. They have been alleged that since new members and the new...
Loading...