Sahi Ayurveda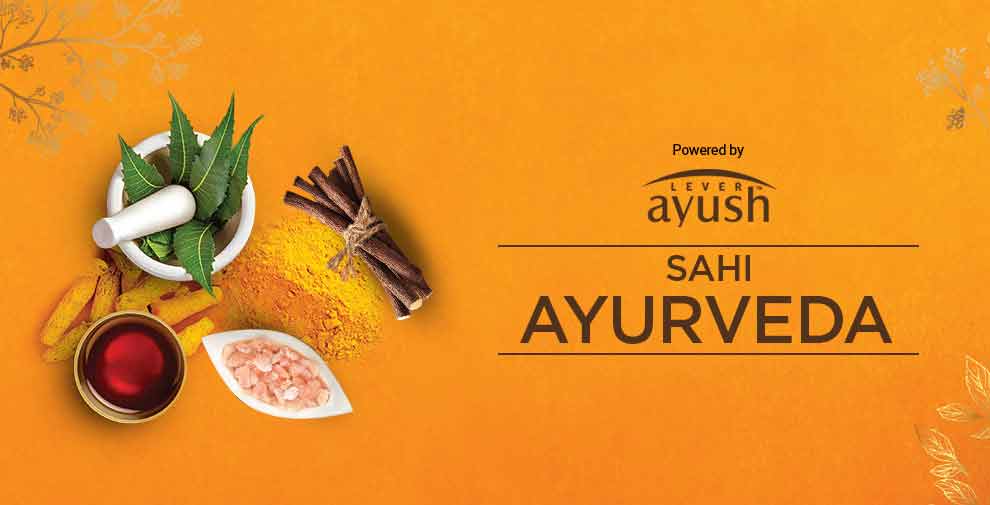 Sahi Ayurveda
Trending Topic

Did you know, Neem can be the answer for many ailments that we suffer around the globe? According to Lever ayush Ayurveda Expert, *Dr. Mahesh T.S. who has shared this insight, "While Neem is bitter to the tongue, it is sweet and protective to the body." In fact, Neem is one of the most versatile plants ever. According to Ayurveda, it is a powerful herb capable of curing various ailments. In...

Trending Topic

Trending Topic

You have been up half the night working on a presentation for the next day, and yet find time to steam up hot idlis for the family breakfast. The children's homework projects take up all your spare time and you have barely a few minutes to catch up on your favourite TV show or even to chat with your partner. Sound familiar? It's the story of every working Indian mother who like an...

Trending Topic

A new city spells reaction for most skin types. Glossy hair turns lifeless, facial skin breaks out in acne, elbows and heels protest with unseemly cracks. Hardly anyone can escape the horrors unleashed by pollution, stress and changed diets following the move to a new place. Check out these tips that guide your skin into a smooth adjustment with a new climate. 1. Adapt...

Trending Topic

Ever wondered why you don't seem to shed the excess flab you gained in pregnancy even though your bundle of joy is now almost 10 years old? You seem to be forever on your feet running errands and picking up after people and yet those extra kilos sit stubbornly around your waistline and thighs. Perhaps it's time to pause and take a break from the crash diets. A busy homemaker...

Trending Topic

Telogen effluvium might sound like a scary condition, but it's just excessive hair fall experienced by most new mothers for almost a year after delivery. It is a common phenomenon that happens because the hormone levels that peaked during your pregnancy drop quickly, including the all-important estrogen and progesterone. These had prevented hair loss during the months you were expecting, besides...

Personal Care

"Constipation is the most common problem in many household but less discussed. One of the best and silent signs of any abdominal disturbance is constipation. All medical sciences emphasizes that if one is to be considered as healthy then he/she has to have proper bowel movements," suggests *Dr. Mahesh T.S., Ayurveda expert at Lever Ayush. He also states that as per a research, 31% and 14% of...

Health & Lifestyle

As per insights shared by our Ayurvedic expert at Lever ayush, *Dr Mahesh, "Obesity is caused by an excess of Medo Dhatu formed excessively due to over nutrition (impairment of metabolism (Agni). This results in the restriction of movements of various components which indirectly increases movements of Vata Dosha especially in the Koshta (abdomen) thus increasing hunger,...
Loading...