Sahi Ayurveda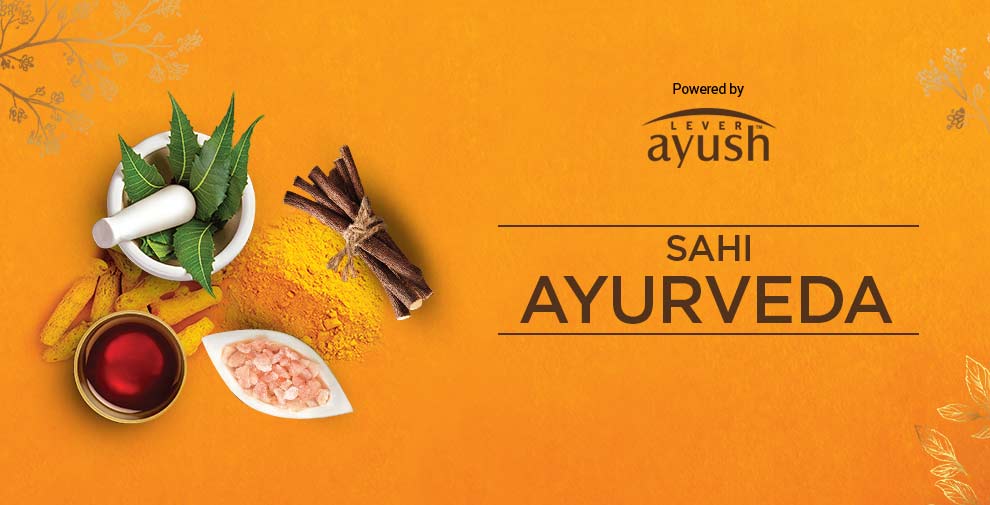 Sahi Ayurveda
Personal Care

Our face is the mirror to our inner self. To change our withered appearance and make our skin look good, we need to eliminate bad habits from our lives. A life full of pressure, inadequate nutrition, little sleep and stress can show on our skin. With an unhealthy lifestyle, our skin begins to age early. However, if we adopt a healthy lifestyle, our skin will age gracefully. Here's the story of Ms. Gracy...

Trending Topic

Did you know, Neem can be the answer for many ailments that we suffer around the globe? According to Lever ayush Ayurveda Expert, *Dr. Mahesh T.S. who has shared this insight, "While Neem is bitter to the tongue, it is sweet and protective to the body." In fact, Neem is one of the most versatile plants ever. According to Ayurveda, it is a powerful herb capable of curing various ailments....

Trending Topic

Shedding hair is different from hair loss. One of the most common causes of hair loss is the hereditary-pattern baldness. Here's all you need to know.

Old Wisdom

Bad breath, referred to as 'Halitosis', although not a disease by itself, can be a cause for social embarrassment. Bad breath may be a temporary symptom that may settle on its own with some oral care routine, or it may be due to an underlying body disorder that needs to be resolved. If you are on the look- out for some natural ways to fight bad breath, Ayurveda has several effective remedies to help...

Trending Topic

During summer, our skin can get extremely dry and lifeless due to dehydration and excessive exposure to harmful sunrays. This is when Saffron can help to a great extent. Saffron is known for its ample skin benefits among other health and wellness advantages. In Ayurveda Saffron is used for its Varnya action. It is also known as a royal spice with amazing cosmetic benefits. Varnya action...

Trending Topic

"Aging is the reflection of our thoughts and not mere passage of time. Hence live with youthful thoughts for a graceful life. Life becomes beautiful when there is peace in mind filled with youthfulness coupled with beauty of body. It is not only important to maintain the texture of skin to be beautiful but also the peace and tranquility of mind to have an everlasting beauty and happiness," suggests...
Loading...