Sahi Ayurveda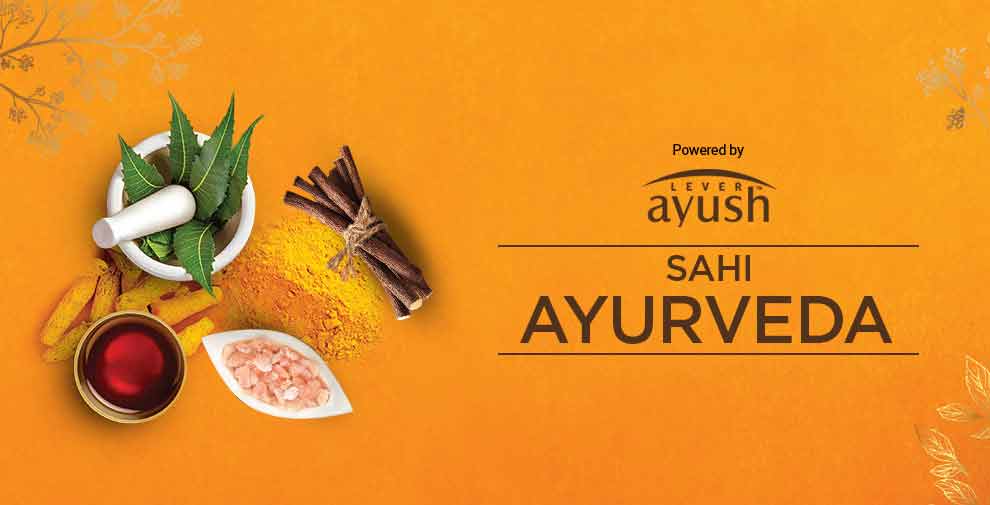 Sahi Ayurveda
Trending Topic

Ever wondered why you don't seem to shed the excess flab you gained in pregnancy even though your bundle of joy is now almost 10 years old? You seem to be forever on your feet running errands and picking up after people and yet those extra kilos sit stubbornly around your waistline and thighs. Perhaps it's time to pause and take a break from the crash diets. A busy homemaker...

Trending Topic

Telogen effluvium might sound like a scary condition, but it's just excessive hair fall experienced by most new mothers for almost a year after delivery. It is a common phenomenon that happens because the hormone levels that peaked during your pregnancy drop quickly, including the all-important estrogen and progesterone. These had prevented hair loss during the months you were expecting, besides...

Personal Care

"Constipation is the most common problem in many household but less discussed. One of the best and silent signs of any abdominal disturbance is constipation. All medical sciences emphasizes that if one is to be considered as healthy then he/she has to have proper bowel movements," suggests *Dr. Mahesh T.S., Ayurveda expert at Lever Ayush. He also states that as per a research, 31% and 14% of...

Health & Lifestyle

As per insights shared by our Ayurvedic expert at Lever ayush, *Dr Mahesh, "Obesity is caused by an excess of Medo Dhatu formed excessively due to over nutrition (impairment of metabolism (Agni). This results in the restriction of movements of various components which indirectly increases movements of Vata Dosha especially in the Koshta (abdomen) thus increasing hunger,...

Old Wisdom

Bad breath, referred to as 'Halitosis', although not a disease by itself, can be a cause for social embarrassment. Bad breath may be a temporary symptom that may settle on its own with some oral care routine, or it may be due to an underlying body disorder that needs to be resolved. If you are on the look- out for some natural ways to fight bad breath, Ayurveda has several effective remedies to help you...

Trending Topic

Did you know, Neem can be the answer for many ailments that we suffer around the globe? According to Lever ayush Ayurveda Expert, *Dr. Mahesh T.S. who has shared this insight, "While Neem is bitter to the tongue, it is sweet and protective to the body." In fact, Neem is one of the most versatile plants ever. According to Ayurveda, it is a powerful herb capable of curing various ailments....

Personal Care

Our face is the mirror to our inner self. To change our withered appearance and make our skin look good, we need to eliminate bad habits from our lives. A life full of pressure, inadequate nutrition, little sleep and stress can show on our skin. With an unhealthy lifestyle, our skin begins to age early. However, if we adopt a healthy lifestyle, our skin will age gracefully. Here's the story of Ms. Gracy...

Trending Topic

Shedding hair is different from hair loss. One of the most common causes of hair loss is the hereditary-pattern baldness. Here's all you need to know.

Personal Care

Did you know that the texture of the hairs on our head changes with the weather? For instance, hair tends to be frizzier during the rainy season and oily during the summers. When the weather is hot and humid outside, oiling hair can make them extremely sticky and give them a matted appearance! But that does not mean one should completely stop oiling hair in hot weather? Lever ayush's Ayurveda...

Personal Care

"Aging is the reflection of our thoughts and not mere passage of time. Hence live with youthful thoughts for a graceful life. Life becomes beautiful when there is peace in mind filled with youthfulness coupled with beauty of body. It is not only important to maintain the texture of skin to be beautiful but also the peace and tranquility of mind to have an everlasting beauty and happiness," suggests...
Loading...