Posts
Powerful Ways to Improve Your Marketing With Graphic Design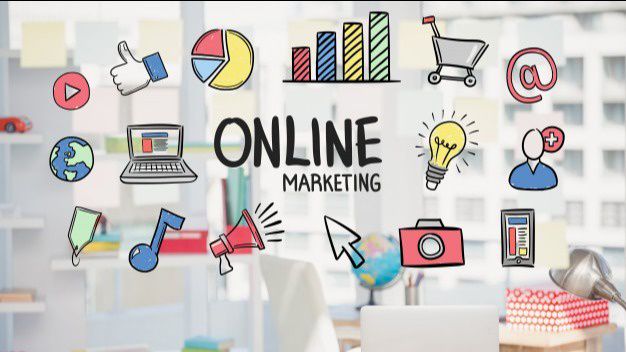 Marketing is one of the most complicated things one can do. You have to come up with new ideas, great visuals, and an innovative way to promote your product or business, and this is where graphics designing can help you out.
It will help you to boost your marketing efforts in various ways and allow you to get more exposure to your targeted customers. But in case if you do not know how to use graphics designing smartly, and then let me just help you out.
As I will be talking about the Powerful Ways to Improve you're marketing with Graphic Design.
So here we go:
How to Boost Your Marketing with Graphic Design .
1. Produce Visual Blog Content .
Content is one of the most important parts of any marketing campaign.
Hence, we invest a lot of our time and money in creating the perfect content for our audience. And to make your content even better, you can hire a graphics designer who can come up with great visuals to make your content richer.
By using high-quality images, animations, charts, and other visual content, you will be able to present your product in a better way.
2. Create Authentic Social Media Graphics
Social media websites are a great way to establish a strong visual identity, connect with your audience, and reach a large audience.
However, social media websites are filled with different people trying to promote their products. And most of them use stock photos.
But if you want to stand out of the crowd, it is important that you create unique graphics for your social media channels.
And this is where a graphic designer can help you out.
They will help you to create unique and attractive visuals that will help you to promote your brand in an interesting way.
3. Boost Printed Materials with Authentic Visuals
While the online marketing world is the best option out there. We cannot completely forget about the offline world. Also, research says that 60% of customers prefer offline word of mouth marketing more than the online one.
And when it comes to promoting your brand offline, brochures, catalogs, flyers, booklets, postcards, and others are what come into rescue.
if you want to create the most eyes to catch promotional materials, and then you must have a graphics designer in your team.
4. Design a Powerful Logo
The logo is the most important thing for your brand, and there is no doubt. A logo is the major branding element, and it has a huge impact on your customers. Hence, it is extremely important that you design a powerful logo.
Also, before you hire a graphics designer, you better define your brand your identity and choose the logo style that reflects your brand properly, also, the logo should be as simple as possible and effective.
Also, you need to pick the right color style. Putting way too many colors or odd colors in your logo would not make any sense. In this case, you can go with your brand color.
But if you do not have a brand color, then do talk to your graphics designer and talk about your business and then choose the best color that describes your brand.
5. Improve Website Design
Website design is also an essential part when it comes to improving user engagement and conversions. It engages customers and inspires them to stay longer.
Also, according to experts, 94% of the users convert because of the website design. So in order to make your website look pretty amazing and user friendly. You better hire a Best UI designer for the Job.
While designing your website, you should pick up nice colors, easy to read fonts, a great and so on. Furthermore, you can also create unique illustrations to attract user's attention and tell them the important things about your product or service.
So it will be easy for them to know what you are trying to tell them.
Final Words:
So those were some of the powerful ways to improve your marketing with graphics design. Graphics designing is an extremely important part of marketing, and there is denying that, and if your marketing team does not have a graphics designer yet, it is high time to hire one.
Dailyhunt
Disclaimer: This story is auto-aggregated by a computer program and has not been created or edited by Dailyhunt. Publisher: Saurabh Tiwari