Science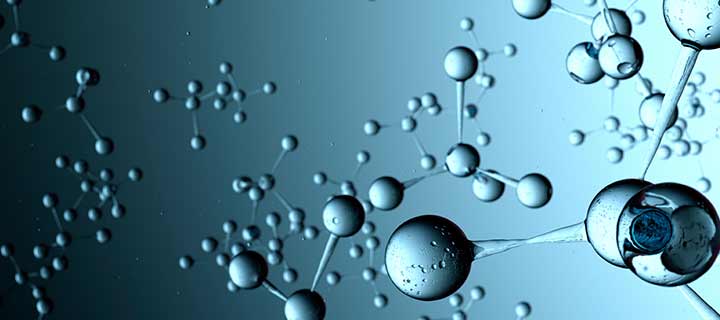 Science
Latest

How to protect personal information from third-party apps on Facebook In the wake of Facebook's ongoing controversy regarding data privacy and security, it has become imperative that users take it upon themselves to protect personal information from third-party apps on the platform. Let's take a look at how the social network's privacy settings can be waded...

Science

It sounds odd, but cyanide may have been a key ingredient in the origin of life on early Earth, according to a study. Researchers found that a mixture of cyanide and copper, when irradiated with ultraviolet (UV) light, could have produced simple sugars that formed the building blocks of life on our planet. "One story for the origin of life is what we call the RNA world," said Zoe Todd...

Home

60 years in orbit for 'grapefruit satellite' - the oldest human object in space Sixty years ago, a grapefruit-sized aluminium sphere with six antennas and some tiny solar cells was launched into Earth orbit. The Vanguard 1 satellite is still up there and is the oldest human-made object in space. It's our first piece of space archaeology. Other early...

Science

The India-based Neutrino Observatory (INO), billed as the country's "largest science experiment", has received a long-awaited clearance from the environment ministry, bringing the project one step closer to starting construction. The INO was proposed over a decade ago, and received cabinet approval in 2015, with construction work for the project...

Home

Cambridge Analytica scandal: legitimate researchers using Facebook data could be collateral damage The scandal that has erupted around Cambridge Analytica's alleged harvesting of 50m Facebook profiles assembled from data provided by a UK-based academic and his company is a worrying development for legitimate researchers. Political data...

Technology

A Soyuz rocket carrying two NASA astronauts and a Russian cosmonaut is all set to blast off from the Baikonur cosmodrome in Kazakhstan to the International Space Station (ISS) on Wednesday.The astronauts Ricky Arnold and Drew Feustel and cosmonaut Oleg Artemyev will blast off in the Soyuz MS-08 spacecraft at 1.44 p.m. for a two-day ride to the ISS, the US space agency said in a blogpost. The...

Science

New JioFi 4G hotspot device launched at Rs. 999 Reliance Jio has launched a new JioFi 4G LTE hotspot device at a price of Rs. 999. Called JioFi JMR815, the new device can apparently deliver download speeds of up to 150 Mbps and upload speeds of up to 50 Mbps. It is available exclusively on Flipkart with a one-year warranty. The device also carries a 'Designed in India' tag. Here's a...

Home

In a new study, researchers from the Indian Institute of Science, have found that ten confined water molecules play a significant role in keeping the insulin molecules together. In their findings published in the Journal of Physical Chemistry, the researchers have used computer models to study how water molecules help in stabilising the structure of insulin for storage in our body....

Latest

WhatsApp co-founder Brian Acton wants everyone to delete Facebook In 2014, Facebook bought WhatsApp for $19 billion, which increased the net worth of one of the co-founders of the chat app, Brian Acton, to $6.5 billion. Now Acton, who left Facebook in September 2017 due to issues over commoditization of personal data, is asking everyone to delete Facebook, thereby joining the...
Loading...