Sensex Updates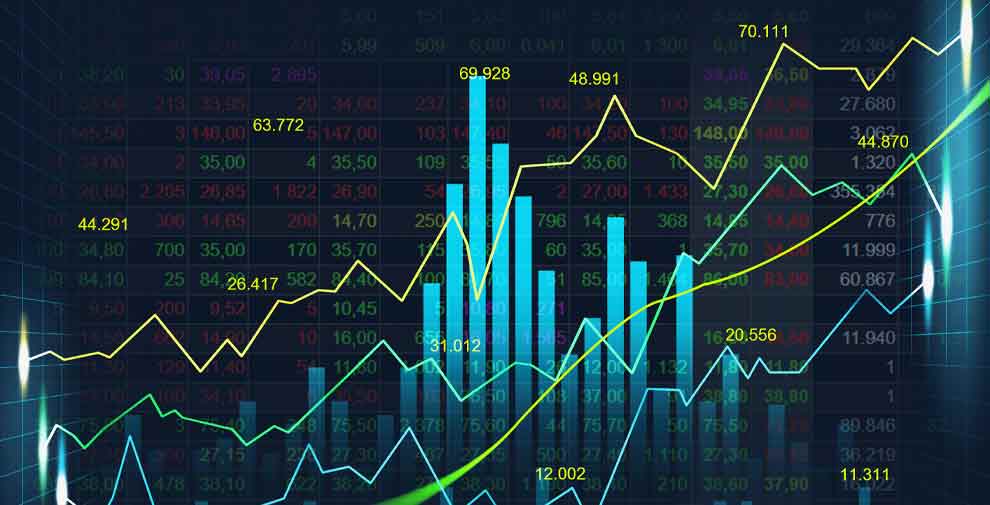 Sensex Updates
TOP STORIES

Markets To Start On Positive Note On Supportive Global Cues Markets traded choppy throughout the day and ended with cut of around half a percent on Tuesday amid continued fears about the outbreak of the deadly coronavirus in China. Today, the start is likely to be good on positive global cues and traders will be drawing encouragement with report that in order to...

TOP STORIES

Nifty Outlook For the second consecutive session, the Indian benchmark indices remained volatile and ended in the red, owing to rising economic slowdown concerns due to coronavirus, which has impacted both global as well as domestic investors sentiments. The Nifty index swung both ways and finally ended lower by 0.5% at 12,056 levels....

TOP STORIES

By Herbert Lash NEW YORK - Global equity markets rebounded in a broad rally on Tuesday and some safe-haven assets eased as investors took a less pessimistic view of the potential economic fallout from China's coronavirus outbreak. Gold fell and the Japanese yen dipped against the dollar, but risk aversion in currency markets persisted, with the Australian dollar leading losers and the...

TOP NEWS

New Delhi: Here's a list of stocks that maybe in news on Wednesday: Infosys: Bengaluru based IT firm on Tuesday said it has completed the sale of its stake in Denmark-based startup UNSILO for $8,00,000 (approximately ₹5.7 crore). Infosys Ltd had invested about ₹14.5 crore in UNSILO from its ₹50 crore innovation fund. Telecom companies: Shares of telecom...

WORLD NEWS

By Stanley White TOKYO - Asian shares rose on Wednesday as better-than-expected Apple Inc earnings drove some regional tech gains although broader confidence was capped by worries about the economic impact of China's virus outbreak. MSCI's broadest index of Asia-Pacific shares outside Japan rose 0.2%, ending four days of losses. Australian shares rose 0.41%, while Japan's...

Business

Mumbai: The Sensex on Tuesday closed below the 42,000 mark as market sentiments were dampened on worries that the Coronavius would drag world economic growth. Chinese health authorities on Tuesday that the death toll due to the novel coronavirus (2019-nCoV) outbreak in the country has increased to 106, with 4,515 confirmed cases in 30 provincial-level regions. Stock markets in China will be shut...

Business Economy

Indian shares on Tuesday gave up early gains to settle lower for a second straight day, as worries persisted about the economic impact of the coronavirus outbreak. The death toll from the virus crossed 100, with millions stranded in China during the biggest holiday of the year and expectations that the travel restrictions will hurt economic activity. The Nifty closed down 0.52% at...

India

Are you planning to buy a stock that can give you very high returns? Market experts Kumal Sarogi and Rakesh Bansal have valuable tips for you! Experts have told Zee Business Managing Editor Anil Singhvi that investors should look at investing in Bharat Petroleum (BPCL) stock keeping a medium-term view of its performance. The stock recommendations are for buying...

TOP STORIES

Markets Extend Losses To Second Straight Day Indian equity benchmarks traded choppy for most part of the day and witnessed sharp selling activity in final hour of trade which forced to close Tuesday's session near of the day's low. Markets made slightly positive start, as the government is planning to raise at least Rs 10,000 crore through the seventh tranche of CPSE ETF which...
Loading...