Home
Great Learning launches a course in "Design Thinking" by Stanford University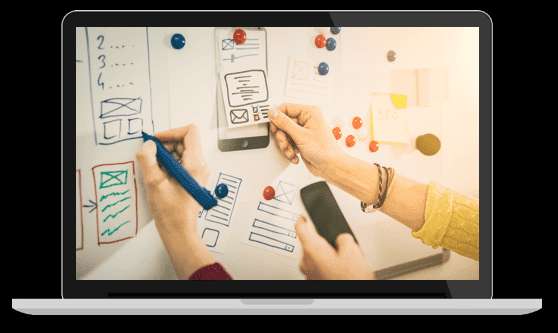 Gurgaon, 5 August 2019: Great Learning, India's leading Edtech company today announced that it is bringing Stanford Graduate School of Business Executive Education's prestigious course in 'Design Thinking' to India. The 10-week course has been designed by noted faculty from Stanford Graduate School of Business and will be delivered by Stanford Executive Education in collaboration with Great Learning. The course will be offered in an online format where learners will have access to video content, live interactive sessions and personalized mentorship all by Stanford Executive Education. Learners will receive a Certificate of Completion from Stanford Graduate School of Business on finishing the course.
The course is suited for mid to senior professionals who are looking to stand out and distinguish their profile with the Stanford Graduate School of Business Executive Education brand. Globally, the course has witnessed massive demand from professionals in Technology, Financial services, Telecom, Consulting, Manufacturing, Education, Healthcare among others. The only way to participate in this course, which has limited seats, is to enrol with Great Learning.
The course enables professionals to learn and follow a systematic innovation process that is both a toolbox for stimulating creativity and a methodology for defining and solving problems. Targeted at innovators who can be both business owners or corporate intrapreneurs, the course will offer learners a framework to develop new products, services, or processes that meet previously unidentified user needs.
The 10-weeks course requires 3 to 5 hours of weekly learning. The course provides an opportunity to participate in live lectures conducted by distinguished tenured faculty from Stanford. Participants also get the opportunity to work on a real world project and receive weekly feedback from experienced course facilitators. The online mentorship format in which the course will be offered is both convenient and immersive.
Harish Subramanian, Director New Product Development, Great Learning said, "Design thinking is a highly iterative process that is known to fuel creativity and further innovation. With startups booming in the country and Indian companies going global, many professionals across industries are interested in learning about how they can design products that meet the obvious as well as unmet needs of their customers. We are confident that the Stanford Graduate School of Business course in Design Thinking will offer them the right set of tools and frameworks to innovate and create powerful solutions."
"Innovation and creativity come from using a structured and systematic way to solve problems." said Stefanos Zenios, The Investment Group of Santa Barbara Professor of Entrepreneurship and Professor of Operations, Information & Technology at the Stanford Graduate School of Business. "We are excited to collaborate with Great Learning to introduce 'Design Thinking: From Insights to Viability.' This process has been used to launch many successful startups, and can add value for any professional who wants to create innovative solutions to problems, whether they are in a large established organization or an entrepreneurial start-up."
Dailyhunt
Disclaimer: This story is auto-aggregated by a computer program and has not been created or edited by Dailyhunt. Publisher: Skill Outlook