Home
Tamil Superstar Rajinikanth Launches Political Party Amidst All Speculations
Tamil Superstar Rajinikanth Launches Political Party Amidst All Speculations
Ranabir Bhattacharyya
Rajinikanth is back and this time, he has decided to float a new political party. As of now, he is yet to spell out the name of his party or policies. Anyhow, this is indeed an interesting political development considering his huge fan following among the Tamils both in India and abroad. He has already confirmed that the new political outfit will contest in all the 234 constituencies in the state. He called for an honest and transparent system of governance to uproot corruption saying,"My political entry is confirmed. This is the need of the hour."
Whether Rajanikanth will be able to replicate his filmy success in electoral results is indeed a matter of speculation. There is no denying the fact that Tamil Nadu politics is indeed witnessing a huge transition after the demise of Jayalalithaa and retirement of Karunanidhi. The rise of TTV Dinakaran in the RK Nagar Bypoll results is also something that deserves special mention. 22 years ago, the same Thalaiva called for 'saving Tamil Nadu from Jayalalithaa'. He has been extremely skeptical of the present AIADMK saying,"Political developments in the last year have brought shame to the people here.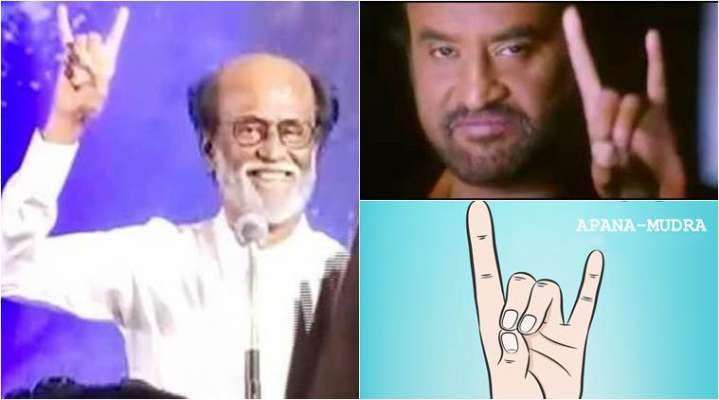 In the olden days, when a king invaded a country, his men went about plundering the coffers. Generals and soldiers would loot the people on the losing side. Today, however, party, under the guise of democracy, are looting their own people. First, we must integrate the registered and unregistered fans associations and bring them under one umbrella. We must then prepare to face election through democratic means. Until then, there is no need to criticise other politicians or hold agitations. There are many others already doing that."
It remains to be seen whether Rajinikanth's new political outfit will have its alliance with the BJP. BJP, after the Jayalalithaa, has not been able to go ahead even after playing the merger role between the OPS and EPS sides. No doubt, if Rajnikanth decides to bring his 'spiritual politics' with BJP's ideology, indeed it would be an interesting aspect which may change the political dimension of Tamil Nadu politics, which has been mostly dominated by AIADMK and DMK. Whether Rajanikanth will have his role in the Karnataka elections or not is another serious issue. No doubt, the superstar has time and again mentioned his Kannada roots and who knows, he can be the gamechanger in the Karnataka elections.
Dailyhunt