Posts
Suicide isn't an answer to Depression and Anxiety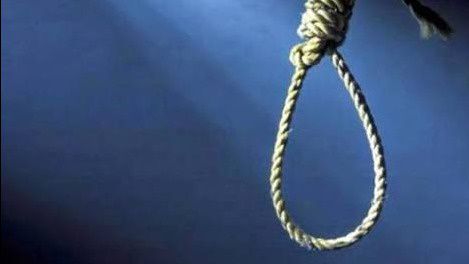 With the unprecedented suicidal demise of the legendary Bollywood Superstar, Sushant Singh Rajput, it is a wake up call for every individual to assert that their mental health and well being is stable. 
Simultaneously, with the actor's death in India, Maria Akhter Gazi, a nineteen year old college girl hailing from Bangladesh, reportedly took to ending her life after she was blackmailed by a certain Javed Majumdar who demanded a ransom in lieu of keeping her obscene photos unexposed.
Sushant Singh Rajput has been suffering mental depression and anxiety for around six months now. He had been taking anti depressant pills as was advised by his psychiatrist.
Psychological stature of a person represents his well being. An organisation dedicated to mental health and well being and to the betterment of the depressed is bully.id,  advocated at the  UN IGF, ITU and WHO Forum and recognised as a British startup and future telehealth and telelegal app around the globe. It's founder, Agita Pasaribu states on mental health, "A main ingredient of suicide is psychological pain, the pain where a person feels excessive shame, guilt, fear, anxiety, loneliness, and angst. From various researches, it has been found out that depressed individuals are suicidal only when negative emotions are so painful that suicide is the only option left and when the suicidal mind is hosted in an individual's depressed brain.
Clinicians who consider suicidal ideation to be merely a symptom of depression may miss the rare opportunity to get to know a very private aspect of patients and reduce their suffering. Knowing that our lives are now more or less shifted to online environment, social media is an ideal alternative for mental illness detection by identifying the symptoms from the users' activities on social media, which what we currently are aiming at to be implemented in the BULLYID App.
In today's crisis, COVIDCare by Bully.id continues to create connections around the world, we're here to listen, understand of what energies mental pain in you, and to encourage you get professionally involved for your better's state of mind."
Ambassador Nabhit Kapur, Founder of the Peacfulmind Foundation recently hosted a mental health awareness month to promote the necessity of a stable psychological condition. 
According to a 2012 Lancet report, suicide rates in India are highest in the 15-29 age group — the youth population, among which students form a vital part to play.
Suicide isn't the answer to stress and depression. Infact, treatment and proper stabilisation of mental health and shortening of anxiety can drowse mental health issues. bully.id emphasises on creating a contact between the depressed and the psychiatrist near to him, to talk to him, to advise him as a friend does and not to turn away and leave him alone.
Sushant's death is a wake up call to all. Do you think you need help? Do not fetter! Reach out immediately!
Dailyhunt
Disclaimer: This story is auto-aggregated by a computer program and has not been created or edited by Dailyhunt. Publisher: Souhardya De
related stories
Ahmedabad Speaks