Sports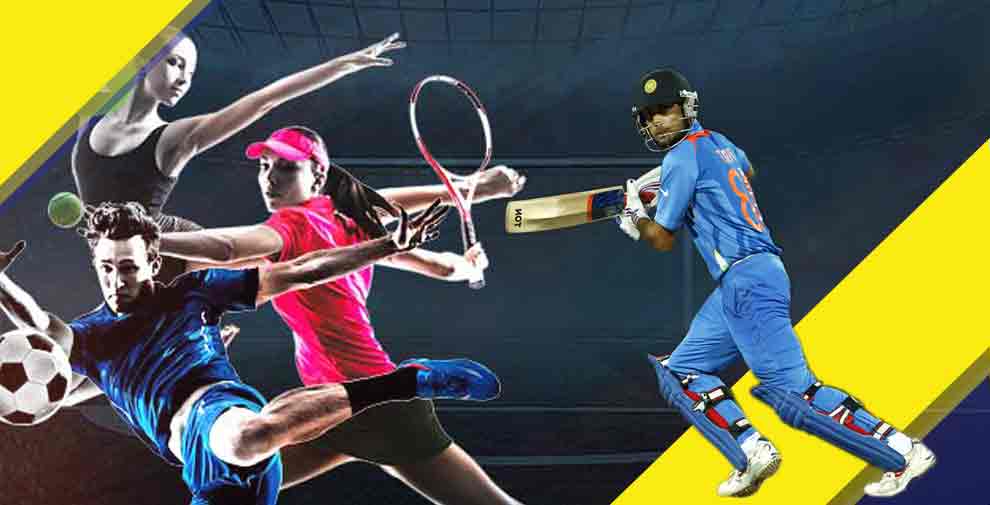 Sports
Sports

Sochi: Mexican striker Javier Hernandez has appealed to his country's football fans to stop their homophobic chanting at World Cup matches, on a day when FIFA once again fined the Mexican football federation for their fans' misconduct. FIFA slapped the Mexicans with a CHF 10,000 fine for what it called "discriminatory and insulting chants"...

Latest

Moscow, June 21: Cristiano Ronaldo is growing a 'lucky' goatee after a joke with Portugal team-mate Ricardo Quaresma. The Real Madrid superstar headed an early winner as Portugal edged out Morocco on Wednesday, putting the Euro 2016 champions within a point of qualifying for the knockout stages. Following his hat-trick in Friday's pulsating 3-3 Group B draw with Spain, Ronaldo is...

Sports

Nizhny Novgorod (Russia): Nothing has stopped Argentine fan Nora Espector from following Lionel Messi wherever he plays. Espector, who needs a wheelchair because she has multiple sclerosis, travelled to the World Cup in Russia with her youngest son. The soccer passion runs in her family: Her grandfather worked for popular Argentine club Boca Juniors. Growing...

Home

Celebrating a first win just one week into the job, Spain's new boss Fernando Hierro said he was happy with the narrow 1-0 defeat of Iran - and people had better get used to him being in charge."I'm the new coach, I'm the national coach. You have to get used to that!" he said, when quizzed about his inclusion of Lucas Vazquez and positioning of Isco during...

Sports

Cristiano Ronaldo became Europe's all-time leading scorer as Portugal beat Morocco 1-0 in their FIFA World Cup Group B match here at the Luzhniki Stadium here on Wednesday.Ronaldo sent Portugal ahead in the fourth minute by outmuscling his marker and firing in a bullet header after a Joao Moutinho corner at Luzhniki Stadium, reports Xinhua news agency. The 33-year-old Real Madrid star has...

Sports

France will be keen to book an early place in the pre-quarter-finals of the FIFA World Cup when they meet Peru, who are staring down the barrel of an early exit, in a Group C clash here on Thursday.France beat Australia 2-1 in their opening match last week, while Peru had suffered a 0-1 defeat to Denmark in their campaign opener.Although the French won their opening game 2-1 against Australia, it was...

Sports

Germany forward Thomas Muller, whose national team was on the wrong side of a surprise 0-1 defeat to Mexico in its 2018 FIFA World Cup debut in Russia, said on Wednesday that the team must win its next two matches against Sweden and South Korea.Muller was speaking in Sochi where the Germans arrived on Tuesday night and held its first practice ahead of Saturday's showdown with...

Sports

Instated with the aim of bringing more context to bilateral Test cricket, the inaugural ICC World Test Championship will be played from July 15, 2019 to April 30, 2021, the International Cricket Council (ICC) announced on Tuesday.The nine top-ranked sides in the world will compete in the tournament, with each side playing six series on a home-and-away basis against mutually selected...

Sports

Former Indian cricket captain Mahendra Singh Dhoni'a wife Sakshi Dhoni has sought an arms licence from the Ranchi district administration.According to official sources, Sakshi applied for a revolver on the ground that she lives most of the time alone in Ranchi. She has expressed a threat to her security."I have to move alone for work and I feel a security threat," an official quoted her application...
Loading...