Sports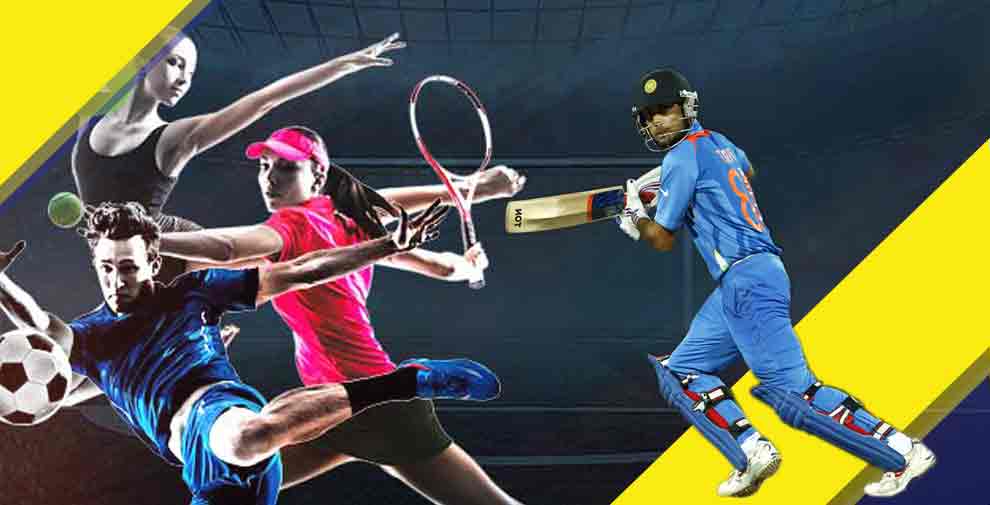 Sports
Sports

BCCI extends its contract with Star for women's matches BCCI has extended its media rights contract with Star India by 15 days (till April 15) to ensure the live telecast of Indian women's cricket team matches scheduled to take place next month. The extension means that the women's 3-match ODI series against England, which is part of ICC Women's ODI championship, will...

Sports

Brazil team doctor Rodrigo Lasmar said that Neymar's recovery from foot surgery "is going well", as the star forward bids to be fit for the World Cup in Russia. Lasmar, who operated on Neymar on March 3, said he speaks "two or three times a day" with the physiotherapists working with the Brazil and Paris Saint-Germain player.

Home

Amidst the ongoing tussle regarding the Jawaharlal Nehru stadium in Kochi, it looks like a resolution may be in sight.The Quint has come to know that the Kerala Cricket Association (KCA) on Wednesday reached out to the Kerala Blasters and Kerala Football Association (KFA) to find a middle path to successfully host a cricket match at the Jawaharlal Nehru Stadium in November.Speaking...

Sports

Nairobi, March 21 (IANS) Kenyan athletes will seek to find inspiration elsewhere as they wait for their allowances and bonuses ahead of the Commonwealth Games, which will be held in Gold Coast, Australia from April 4-15. With over 120 athletes going to the Games, Kenya will send one of the biggest contingents as it seeks to improve on its last medal haul of 25: 10 gold, 10 silver...

The Field

Shortly after sunrise, a group of young women arrive at a football pitch in Mogadishu, Somalia where they shrug off their hijabs - some changing underneath the billowing veil - to reveal their team kit.Young Somali men stand nearby, some disapproving but all watching closely, as the women jog up and down, dribble a worn-out ball between colourful cones and do...

Sports

Cape Town: Australian captain Steve Smith has criticised the decision to overturn a ban on South African fast bowler Kagiso Rabada for making physical contact with him. Smith said ahead of Wednesday's pre-Test press conference that a "line in the sand" had been drawn regarding physical contact and said he was surprised he had not been asked his...

Latest

Bengaluru, March 21: Chelsea midfielder N'Golo Kante has reiterated his loyalty regarding his club future in the midst of reports linking him with a move to Ligue 1 powerhouse Paris Saint-Germain. The 26-year-old, who joined Chelsea from Leicester for £32m in 2016, has established himself as one of the best midfielders in Europe in the last three years. Kante made the move to...

Odisha Latest

Bhubaneswar: In what could be termed as poor destiny for talented sportsperson, a national champion in wheelchair fencing was found selling tea here for livelihood and continue his practice for his passion 'sports'. Rakhal Kumar Sethy, a native of Tesinga village in Bhadrak district, who won the national championship for sixth time in expensive game like wheelchair fencing,...

Sports

World Wrestling Entertainment (WWE) superstar Daniel Bryan made his much anticipated in-ring return on SamckDown Live on Tuesday but it did not finish on a good note. It was announced early on Tuesday that Bryan has been cleared to wrestle again in WWE and he opened the show to a rousing reception in Dallas, Texas. He spoke about his dream and never say die...

Sports

The BCCI has decided that the six captains of IPL franchises barring Mumbai Indians and Chennai Super Kings, won't need to attend the opening ceremony scheduled on April 7. It is learnt that all eight captains will do a special video shoot on April 6 and leave for their respective cities that very evening itself. Till last year, the convention was to have an opening ceremony a day...
Loading...