Home
The Bella Twins Share WWE Divas Locker Room Story Before Women's Evolution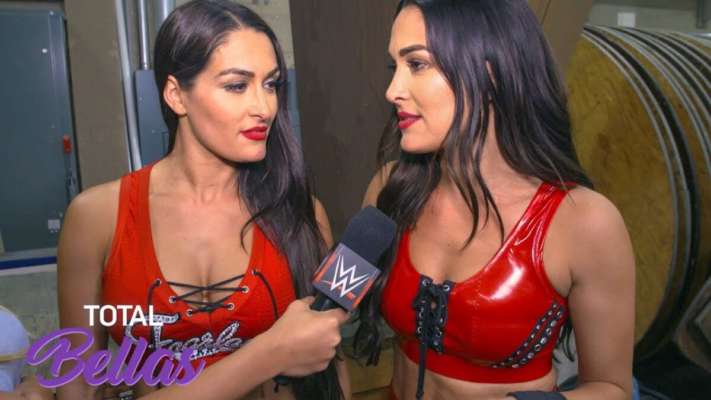 The Bella Twins are retired from in-ring competition in the WWE. They have not been in the ring for one and a half years and might not be in a state to wrestle considering their ring rust condition.
But they are not out of pro-wrestling news contents due to their outside stints in Total Bellas and Total Divas and also numerous other campaigns.
Carmella Comments On Boyfriend Corey Graves' Addiction To Mandy Rose
In recent times, The Bella Twins made an appearance on Kevin Hart's 'Cold as Balls' YouTube show to talk about their career and revealed some interesting details on it.
How John Cena Feels About Nikki Bella's Engagement
They were not allowed to enter in the pro-wrestling business until their grandfather was alive. He did not them to enter this industry and hence The Bella Twins had to wait until his death before pursuing their dream.
Nikki and Brie Bella revealed that they worked at Hooters for several years before getting into wrestling. After signing with the WWE, The Bella Twins pitched 'Nicole Fo Show' and 'Brie-zy for Sheezy' to be their ring names. They eventually received far better names but the backstage situation was not much favorable early in their careers days.
Is Brie Bella Having A Second Baby With Daniel Bryan?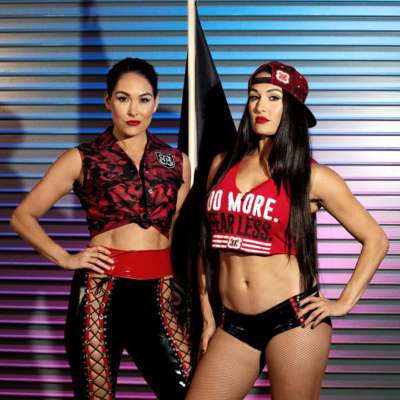 An intense situation would have been created for TV spots among the girls. Back then only one segment would be reserved for the females. So around 20 women would be quarreling over the spot. As a result, jealousy had to play a big role in the environment,
'Some are your really good friends, and some aren't. Then you're dealing with TV time, and for so long, women only got a few minutes so it would get really catty backstage.'
'One spot would just be 20 girls going for that one spot so there would definitely be arguments or girls would get jealous of each other,' Brie said. 'You would see the cat claws come out,' Bella Twins added.
Nikki Bella Still Hoping To Make A Miraculous Return To The WWE
Nikki and Brie continued saying that they eventually got on the same page that created the women's revolution in WWE. It means so much for them to be a part of the progression of the female roster. On this context, one-half of the Bella Twins, Nikki Bella revealed main eventing Evolution pay-per-view in 2018,
'Before that, Vince called me. He's like, 'I want to do this all women's pay per view, and you're someone who I want to main event, and I want you to go against Ronda Rousey.' It was the first time I ever got to be a headliner and be the main event which is so amazing. It gave everyone credibility. 'Hey women can do this.''
Dailyhunt
Disclaimer: This story is auto-aggregated by a computer program and has not been created or edited by Dailyhunt. Publisher: Sportzwiki English