Home
Twitter Reactions: Twitteraties Praising 17-Year-Old Yashasvi Jaiswal For His Incredible List A Double Century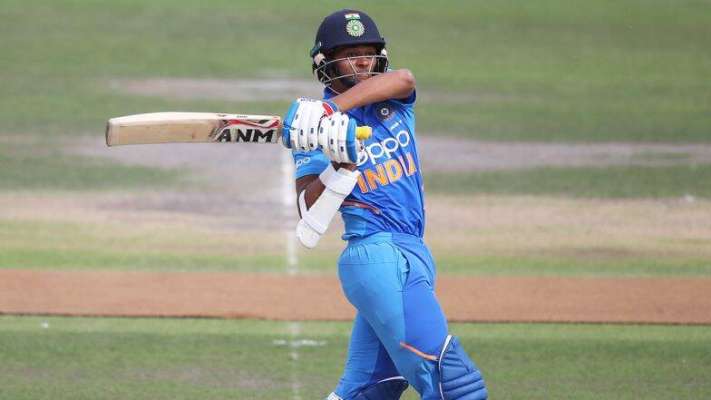 At the age of just 17 years and 292 days, Mumbai cricketer Yashasvi Jaiswal stunned everyone by becoming the youngest batsman to score a List A double century .
The left-handed batsman Yashasvi Jaiswal has just made his List A debut in last September. Since then, the youngster has played five innings, including the latest one and has scored 504 runs with an average of 100.80. Though he has played lesser innings in the ongoing Vijay Hazare Trophy 2019/20, he is currently the third most run-scorer in this tournament.
Sourav Ganguly Clears About The Meeting With Amit Shah
The left-handed batsman scored 44 runs in his debutant List A game against Chhattisgarh on 28th September 2019. In his second List A game, which was against Goa, the Mumbai lad registered his maiden List A century as he scored 113 runs off 123 balls.
Jaiswal scored 22 runs in the next game against Karnataka . During his fourth List A match against Kerala, the young left-hander hit his second century in this format (122 runs off 132 balls).
In-form Yashasvi Jaiswal completed List A double century in 149 balls
On Wednesday (16th October), Jaiswal was playing only his fifth List A game and it was the match against Jharkhand. After his team won the toss and elected to bat first, Jaiswal dominated with his bat.
The left-handed batsman completed the stunning List A double-century in 149 balls. Before losing his wicket in the last over of that innings, Yashasvi Jaiswal scored 203 runs off 154 balls (17 fours and 12 sixes). His incredible batting helped Mumbai to manage the first innings total of 358/3 (50 overs).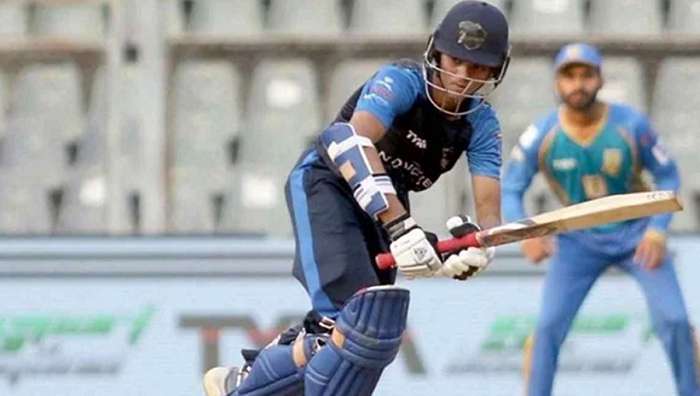 Yashasvi Jaiswal (Image Credit: Google)
Yashasvi Jaiswal became the seventh Indian batsman to hit a List A double century. However, he is the youngest cricketer to hit the List A double century. He broke the 44-year-old record as Alan Barrow was the previous record holder. On 25th October 1975, at the age of 20 years and 275 days, Natal batsman Barrow scored 202* against South Africa African XI at Durban.
Hardik Pandya Recalls His ODI Debut For India
After this brilliant knock, the social media users are highly praising the Mumbai youngster Yashasvi Jaiswal. Many feel that he will become India's next star cricketer.
Here are some twitter reactions:
''YASHASVI JAISWAL''

Remember The Name

— Akhil Gupta  (@Guptastats92) October 16, 2019
Another World Record!!!
Yashasvi Jaiswal's 504 runs are the most by ANY batsman in his first five List A innings. Previous record was held by South African legend Graeme Pollock with 493 runs. #VijayHazare #VijayHazareTrophy

— Rajneesh Gupta (@rgcricket) October 16, 2019
Yashasvi Jaiswal at 17 years 192 days became the youngest to score a double hundred in List A cricket.
He scored it for Mumbai v Jharkhand at Alur today. As a youngster he stayed in his club tent for 3 yrs. Also sold Pani-Puri during Ramlila in the Azad Maidan#VijayHazareTrophy

— Sarang Bhalerao (@bhaleraosarang) October 16, 2019
Youngest cricketer to score double hundred in list A cricket. Going to be next big thing in Indian cricket #YashasviJaiswal #VijayHazareTrophy

— Rishikesh Singh (@rishi_sports) October 16, 2019
Double hundred for Yashasvi Jaiswal, 200* from 149 balls against Jharkhand.

He is the 7th Indian to score double hundred in List A cricket. #VijayHazare #VijayHazareTrophy #INDvSA

— Akhil Gupta  (@Guptastats92) October 16, 2019
Yashasvi Jaiswal just hit a spectacular double hundred for Mumbai against a Jharkhand attack that included Varun Aaron, Shahbaz Nadeem and Anukul Roy, his third hundred in five Vijay Hazare matches.
Seriously one to watch! pic.twitter.com/2SsWuKmLNb

— Joy Bhattacharjya (@joybhattacharj) October 16, 2019
17 year old Mumbai batsman Yashasvi Jaiswal scores 203 v Jharkhand in Vijay Hazare trophy.

This is his third hundred, with earlier tons against Goa and Kerala.

His last 5 scores: 44,113,22,122,203.

This is how a batsman force selectors to pick him.#VijayHazareTrophy

— Anish Ancil (@anishancil) October 16, 2019
17 Year old Mumbai boy Yashasvi Jaiswal smashes a 200 in List A ..next Rohit ? Next big thing from Mumbai? @The_Sleigher

— Mihir ⭐️⭐️⭐️⭐️⭐️⭐️ (@ImMihir05) October 16, 2019
Yashasvi Jaiswal reaches his maiden double ton in the List A format against Jharkhand in the ongoing Vijay Hazare Trophy. It came off 149 balls with 17 fours and 12 sixes. The youngest to reach the landmark in list A cricket. Amazing this.

— Niharika Raina (@niharika_raina) October 16, 2019
Hey @BCCI , any problem if you upload Highlights of Yashasvi Jaiswal's double hundred?https://t.co/HU9A5fDl51 would have already uploaded on twitter,fb,insta and YT.

(It's as if a desi parent is telling their child to look at "Sharmaji's child" and see the difference)

— Mubin (@_Mubean__) October 16, 2019
Yashasvi Jaiswal of Mumbai &dhndash; 203 vs Jharkhand:

&dhndash; First teenager to score a List A double century [17y 292d]
&dhndash; First 21st century born to score a List A 200 [Dec 28, 2001]
&dhndash; Most sixes in a Vijay Hazare Trophy game [12 sixes]#VijayHazareTrophy #MUMvJHA

— ravi singh (@Imravi_singh07) October 16, 2019
At 17 years 292 days Mumbai's Yashasvi Jaiswal has just become the youngest to score a double hundred in all List A cricket, breaking the previous record by almost 3 years! #VijayHazare

— Rajneesh Gupta (@rgcricket) October 16, 2019
Sad part is we(fans) can't even see Highlights of Yashasvi Jaiswal's knock. @BCCI @BCCIdomestic #VijayHazare

— Manish (@IManish311) October 16, 2019
Sanju Samson is not alone this year to hit double ton in Vijay Hazare this year. 17-year old Yashasvi Jaiswal joins him as he scored 203 runs off 154 balls vs Jharkhand. He becomes the youngest Indian cricketer to achieve this feat.#VijayHazare @MumbaiCricAssoc @BCCIdomestic

— Sumit Singh (@Sumit_Singh_333) October 16, 2019
17 years  Double ton #YashasviJaiswal another great finding from @MumbaiRanji #MUMVSJHKD #VijayHazareTrophy

— Naveen (@imnavi07) October 16, 2019
Yashasvi Jaiswal at the age of 17 is making all the right noises!!
Double hundred in a List A game and against an attack that has played IPL matches is absolutely commendable!
Bright future in store! #VijayHazareTrophy #YashasviJaiswal #Mumbai

— Samay Turakhia (@samay_srt) October 16, 2019
Is this a month of double centuries ?
First…Mayank and Virat then Sanju Samson in domestic and now Yashasvi Jaiswal for Mumbai. #VijayHazareTrophy #MumvsJrk

— Garima Bhardwaj (@Bhardwajgarima3) October 16, 2019
Generally people bless others with "Yashasvi Bhavo". However, the 17 years old #YashasviJaiswal from @MumbaiCricAssoc took this seriously and scored a brilliant 203 runs off 154 balls inclusive of 12 6s against #Jharkhand in #VijayHazareTrophy . @mohanstatsman is this a record?

— Sourabh Sanyal (@sourabhsanyal) October 16, 2019
India better be ready for Yashasvi Jaiswal and Riyan Parag. They have Team India quality written all over them. Phenomenal young players.

— Lord Penguin (@SassyPenguin69) October 16, 2019
I am sure we would be hearing more of this name in the coming days &dhndash; Yashasvi Jaiswal. Just hit a double century in only his 5th List A match. His scores in #VijayHazareTrophy so far &dhndash; 44, 113, 22, 122, 203. Been in scintillating form 

— jigar mehta (@jigsactin) October 16, 2019
#VijayHazareTrophy #YashasviJaiswal hits Double century and the thing is that he is only 17 years old 

— Amit Pratap Singh (@Amit_Prayagraj) October 16, 2019
Yashasvi Jaiswal was in the radar of all IPL teams at last year&dhapos;s auction but a couple of them felt it was too early and he needed more power. Think the message has reached him. Hopefully he has done enough to get a deal this year. #VijayHazareTrophy #IPLwatch

— Gaurav Sundararaman (@gaurav_sundar) October 16, 2019
Dailyhunt
Disclaimer: This story is auto-aggregated by a computer program and has not been created or edited by Dailyhunt. Publisher: Sportzwiki English