Posts
How Moms from SocialMediaMomSG WhatsApp group proved to be a pillar of strength to each other during Covid-19 pandemic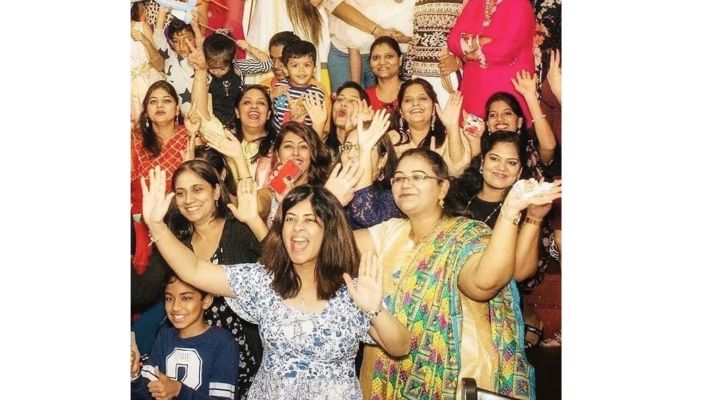 2020 was one of the toughest year for all of us. Covid-19 literally turned our worlds upside down and fear, anxiety, financial worries, job losses were experienced by many. In a first world country like Singapore too, Covid struck quite hard. When everything was looking blur, members of a WhatsApp group called SocialMediaMomSG became a solid support of each other and kudos to the ladies who kept filling each other with hope, care and motivation.


What is SocialMediaMomSG?


Just like many of us, Shubhada Bhide, Kavita Singh and Saraswathi Iyer are also a part of many WhatsApp groups. They felt the void when it came to meaningful conversations that go beyond daily routine.


SocialMediaMomSG WhatsApp group was formed with the primary intention of using social media positively for personal growth and fruitful collaborations among mompreneurs.
Since then it has grown to have 3 more WhatsApp groups, Facebook page, group and Instagram account. Admin Shubhada also runs RainbowDiaries.com – one of the top parenting and lifestyle media in Singapore.


SocialMediaMomSG initiatives


The group that brings together moms and mompreneurs and gives them a platform to Share, Care and Grow. Alongside usual chitchats, the moms in this group believe that there is much more to their personality and that's why they are constantly seeking important discussions about parenting, food, world affairs and so on. The main motto of this group is to use Social Media positively.
Covid-19 and SocialmediaMomSG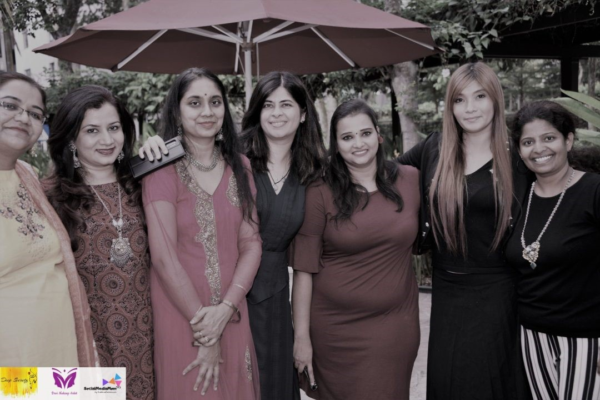 The members of this WhatsApp group previously have organized meetups and other get-together sessions forging close friendships.
When Covid-19 started its mayhem, for members, SocialMediaMomSG became a shoulder to lean on. Whether asking doubts or talking about anxiety caused by Covid or health tips, the members discussed everything under the Sun.
While sharing authentic news about Covid-19 and creating awareness, SocialMediaMomSG members ensured to keep away the spam.
Many of the members have their parents and loved ones residing outside Singapore. When these loved ones faced troubled times due to the pandemic, members provided a lot of helpful resources and contacts in those countries and helped each other immensely.
They regularly held Prayers on the group where members prayed for health and happiness of all from their home.
Singapore was under circuitbreaker and that's why physical meetups were not possible but SocialMediaMomSG members still remained connected via virtual events like Online Fashion shows. They even shot a Bollywood style video while staying home and staying safe.
It's very heartening to see how WhatsApp group like SocialMediaMomSG brought people together and eased the stress that pandemic put us through. Members were socially distanced but emotionally so well-connected!


Want to know more about the platform of SocialMediaMomSG? You can contact the admins via email to Shub@RainbowDiaries.com
Dailyhunt
Disclaimer: This story is auto-aggregated by a computer program and has not been created or edited by Dailyhunt. Publisher: Startup India Magazine