Posts
Meet the Man behind DigiHub | Tushar Rayate | One of the Counted Digital Marketers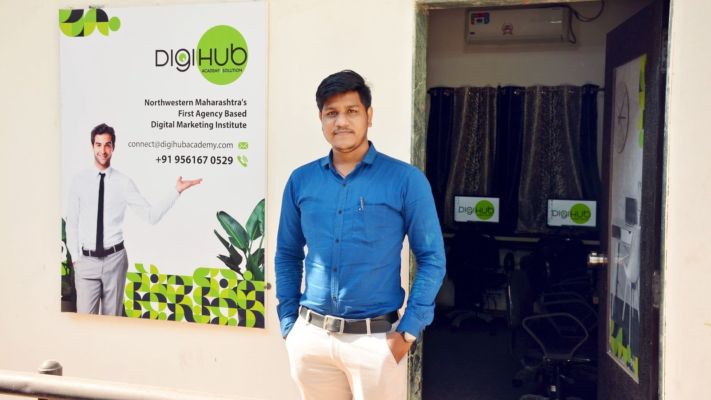 From being a curious kid to a gutful entrepreneur, Tushar has it all in the Digital Marketing field.
What began as a journey from Dhule has reached the minds of the millennials this generation. From village to city, looking out for direction, Tushar faced his destiny the first time in Pune. He slowly got to realise that destiny has other plans for him. 
A beautiful coincidence with Digital Marketing. Having worked with multiple companies, in the last 10 years while Digital Marketing was almost unheard of. He is one of the best digital marketers we have come across, providing 10x times the value of the investment in digital marketing (5-6 years back).  .
  .
DigiHub, yes!! His first initiative towards serving the society to make the best digital marketers in the country. There is another surprise. DigiHub is not only a Digital Marketing Institute but a Digital Marketing Agency too. So, brands if you are hearing it out, come get this man!!
Before DigiHub, he had worked with teams of Facebook, Google, high-profile PR teams, and has been building a network with varieties of clients. Pandemic, however, was a turning point in his life. He didn't fear losses of his own, but something worried him deep inside.
While we as the public of India worried about our job security, Tushar wanted to help people create their own opportunities. This is when DigiHub happened. DigiHub is a platform where individuals could master the art of digital marketing. DigiHub is not limited to only producing the best digital marketers but also to consult and take care of the branding/digital marketing aspects of the companies/brands.
He has contributed deeply to the society by teaching individuals Digital Marketing free of cost and also given multiple lectures at various MBA institutes. It takes a bigger heart to give talented and hardworking people the right opportunities, and make it a turning point of their lives - Ticket to Change in Destiny.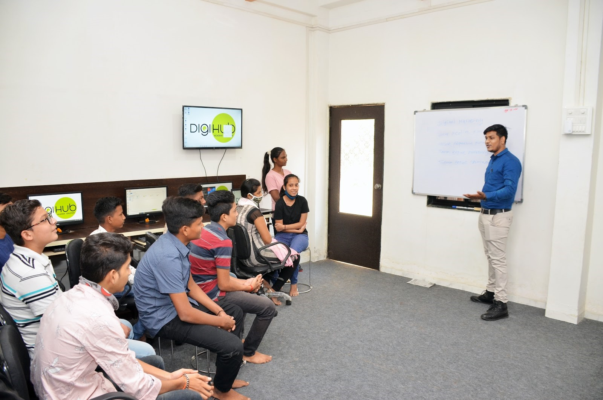 Intrigued and amazed with the kind of day-to-day grind that Tushar puts himself through, we prod him further, wondering what's it like, living a day as a Master Digital Marketer and what are the challenges involved. 
And unsurprisingly enough, the hurdles, as Tushar explains,
"It's quite unnerving to see how digital media can transform lives. Digital media marketing is a one change platform where you will never see business in the same way again. But it is us, the millennials who can bring this change together. You and I can make it happen. 
IT IS HAPPENING THE MOMENT YOU'RE READING THIS".
To get in touch with him, you can send an email to tushar@digihubacademy.com, and follow Tushar Rayate to learn about some aspects of Digital Marketing.
Facebook:
https://www.facebook.com/digitaltushar
Instagram:
https://www.instagram.com/rayatetushar
Twitter:
https://twitter.com/RayateTushar
LinkedIn:
https://www.linkedin.com/in/tusharrayate
Dailyhunt
Disclaimer: This story is auto-aggregated by a computer program and has not been created or edited by Dailyhunt. Publisher: Startup India Magazine