Sports
7 Most Controversial Scenes In WWE That Were Never Telecast On TV
If you are a wrestling fan, you should have no hesitation in admitting that professional wrestling is scripted. The fights, the drama, the controversies are all part of the game that is bound to happen. WWE is known for experimenting bizarre things in its storyline to increase the number of its fans. Sometimes they narrated some unwanted stories in the fights that were so controversial that they never got telecasted. Take a look on some of the most controversial scenes of WWE that have never shown on TV.
1. Rape accusations on Dave Bautista by Melina Perez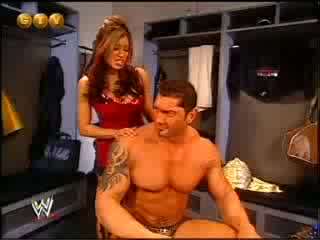 Dave Bautista and Melina Perez were in a relationship.