Did You Know
"Bali" This Human Sacrifice still Happening in India? Read the Real Story!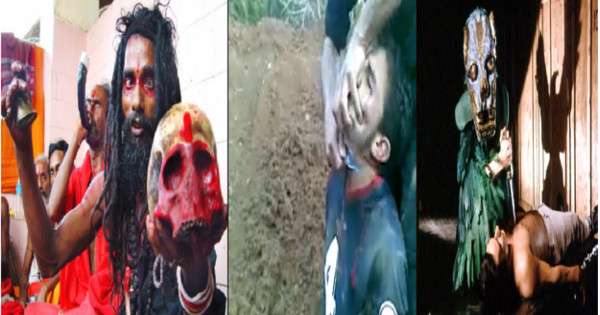 "Bali" This Human Sacrifice still Happening in India? Read the Real Story!
Human Sacrifice is performed in many cultures and many religions of the world. Some religions prohibit it whereas some ancient texts promote it. Human Sacrifice is one of the biggest superstitions of the Human Civilization and unfortunately it is still practiced not only in the world but also in many parts of India though it is highly illegal.
There are some cases in Indian where Human Sacrifice or Bali was performed!
Bali in West Bengal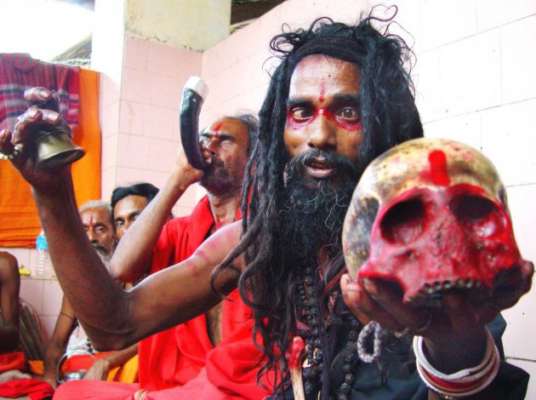 Bali in West Bengal
There have been many cases of Human Sacrifice recorded in West Bengal. The Human Sacrifices or Bali is done to please the Goddess Kali, the Goddess of Power. It is believed that if the Bali is performed then Goddess Kali will be pleased and will grant the power to the one who performs Bali. This way he/she can get what she desires.
Cases of Bali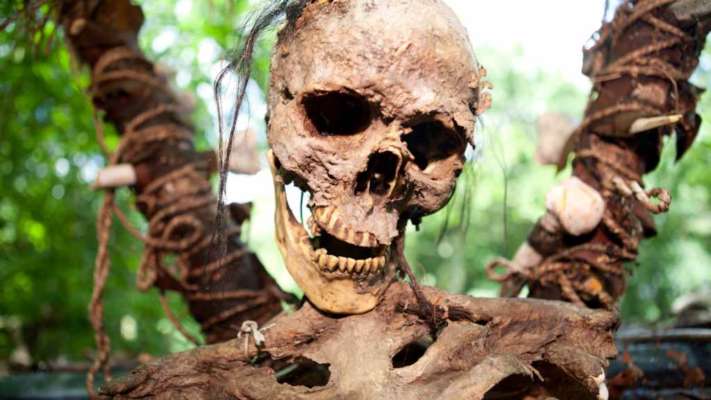 Cases of Bali
In 2010, a beheaded body of a 35-year-old man was found outside the temple of Goddess Kali in Bolpur in West Bengal's Birbhum district.

It was discovered by the priest on 6 am. The police investigated and arrested an accused. He was arrested on the grounds because Sniff dogs pointed towards his house. The temple also had blood spilled near the statue of Goddess Kali.

It was a clear case of Human Sacrifice.
Bali of a 7 Year Old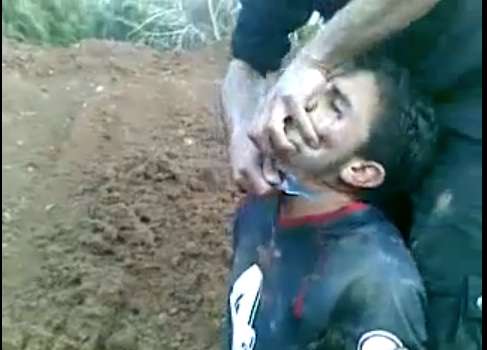 Bali of a 7 Year Old
In October 2011, Lalita Tati, a 7-year-old Indian girl, was dismembered by Ignesh Kujur and Padam Sukku, two farmers who killed the girl and removed her liver as an offering in a ritual sacrifice to ensure a better harvest. In the tribes of Chattisgarh, it is said that a Bali of children less than 12 years will bring a good harvest.
They were later arrested and punished for their crimes.
Bali to Get a Son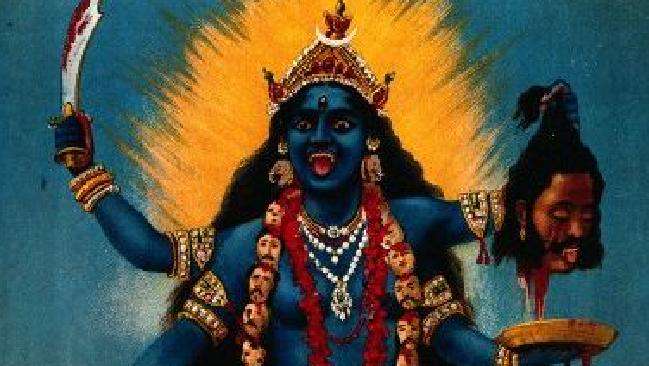 Bali to Get a Son
In 2003, Madan and Murti Simaru, a married couple from Uttar Pradesh, India, were desperate for a son but nature failed to provide them with one. So, they decided to see a tantric guru. On the advice of the guru, they kidnapped the 6-year-old, Monu Kumar and along with the brother in law of Madan, they performed Bali to please the gods.
All three of them were arrested and then prosecuted.
Bali to Find a Treasure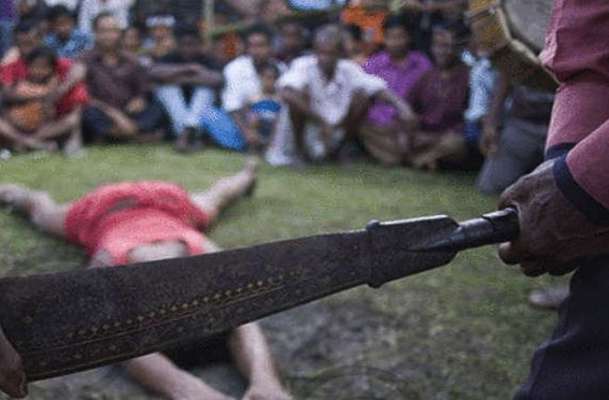 Bali to Find a Treasure
Police arrested 9 individuals and detained 4 others to question the murder of a five-year-old.

The girl, Gayatri, disappeared around Koppal on January 26 and was found murdered and decapitated on Feb 4. It looked like she was the victim of the Bali. Later on questioning, it was revealed that the Bali was performed to seek a treasure that was believed to be buried in the area.
Bali of A Child By sons to Help Their Mother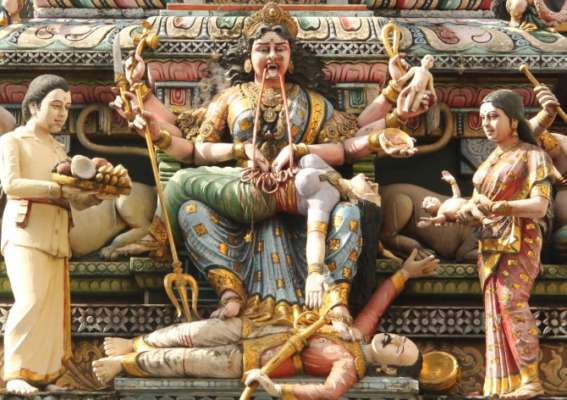 Bali of A Child By sons to Help Their Mother
In 2006, a woman living in the village Barha in Kuhjra, Uttar Pradesh believed that she was cursed. Sumitra Bushan, 43 was left by her husband and she had a significant amount of debts.

When she consulted a Tantrik, he asked her to perform a Bali. She along with her two sons, Satbir, 27, and Sanjay, 23 abducted three-year-old Akash Singh and performed a Bali on the banks of the river.
Mumbai: Man Sacrifices a Woman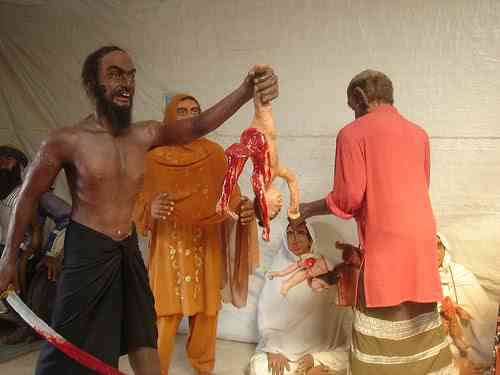 Mumbai Man Sacrifices a Woman
The superstition has such huge impact on India that even metros like Mumbai are not away from it. A 50-year-old Indian woman has been killed in a human sacrifice ritual by six people, including a tantric, in Nalasopara, a suburb of India's commercial capital, Mumbai in 2013. This advice was given by an Air India technician-slash-black magic practitioner who later confessed to be a part of at least one other such case.
Bali in Bihar and Karnataka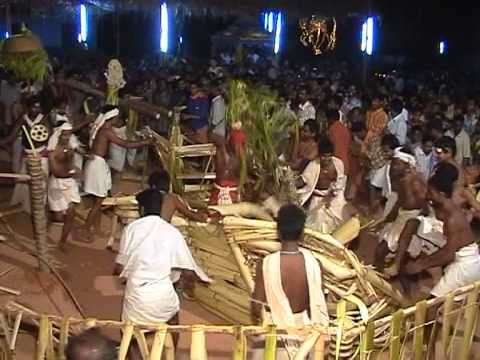 Bali in Bihar and Karnataka
In 2014, a man in Bihar supposedly sacrificed his 15-month-old daughter to find a treasure buried in the ruins of a nearby fortress.

In the state of Tamil Nadu implicated a local "witch" named Dhanam, who they claimed had tried to kidnap and sacrifice three children in 2015. The body of a four-year-old girl found floating in a stone quarry pit. In this alleged case, the Bali was thought to be done by drowning.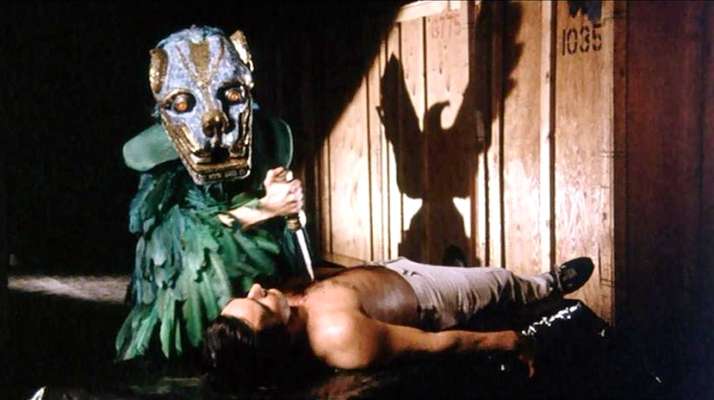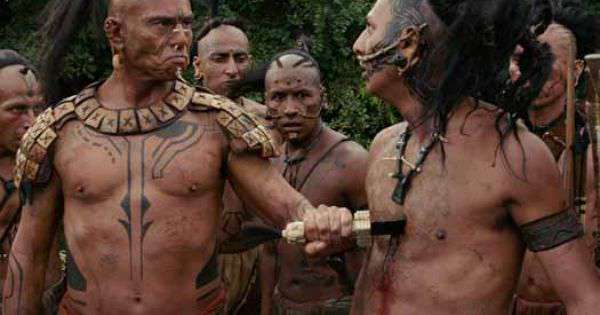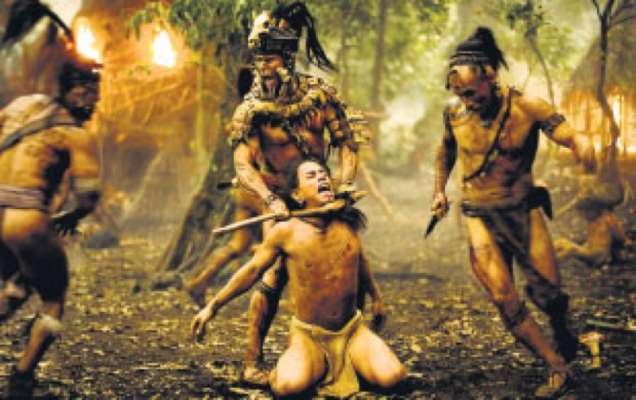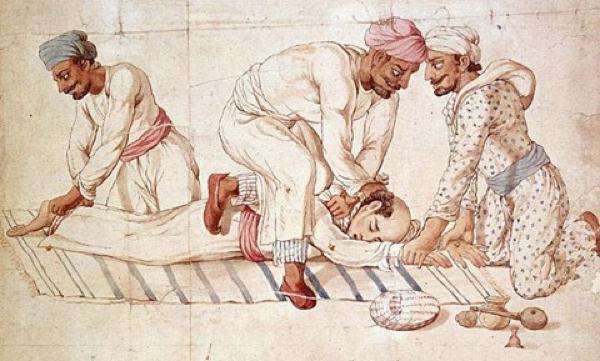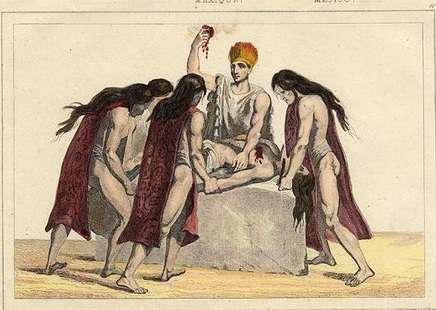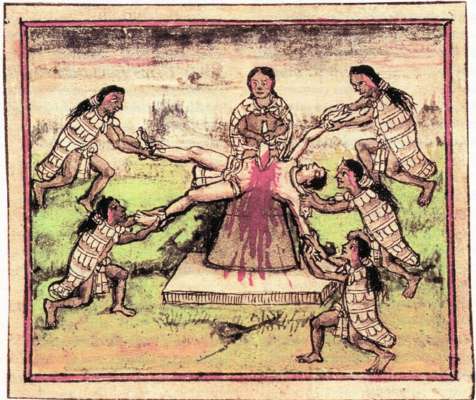 Dailyhunt
Disclaimer: This story is auto-aggregated by a computer program and has not been created or edited by Dailyhunt. Publisher: Stressbuster