Technology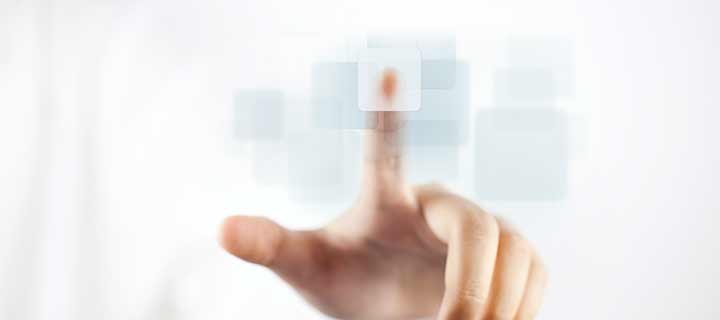 Technology
Technology

All are used to unlocking your phone with your fingerprint & the next step is to secure your apps. No matter if it's a messaging app or payment app etc, an extra layer of security goes a long way. App Lock by Keep Safe makes this really easy. When you launch the app, toggle the fingerprint option from the bottom & as a back, select a pattern or a passcode. You will need to enable...

Technology

Airtel is prepping to revamp its portfolio of prepaid plans with the introduction of many new plans on a timely basis. Soon after coming up with a slew of new combo recharge plans and the new Rs. 289 prepaid plan, the telecom operator has come up with a new prepaid recharge plan priced at Rs. 195. This one is said to be limited to subscribers in select circles. ...

Home

Chinese manufacturing giant, Xiaomi, has a couple of notebooks to its name and all its notebooks are doing quite well in the market. Some weeks ago, the company released an office notebook which is cost effective. We are talking about the 16.6-inch Xiaomi Mi Notebook with Intel i5-8250U CPU and NVIDIA GeForce MX110 GPU which sells from only $649.99. This notebook comes...

Telecom

India's largest telecom operator Vodafone Idea announced a partnership with digital payments company Paytm, to offer a unique proposition to its prepaid customers. This partnership offers Vodafone and Idea customers exclusive cashback offers and exciting vouchers on recharging through Paytm. Under this partnership, customers who transact for the first time on Paytm can...

Home

Choose "No, I have never." or "Yes, I have.". Oops! Seems like something went wrong. Reloading might help. No, I have never. Oops! Seems like something went wrong. Reloading might help. Yes, I have. Remember those old choose-your-own adventure books where you'd turn to numbered paragraphs depending on your choices, resulting in a different story...

Home

The Honor Magic 2 is shaping up to be an interesting device. When it was partly unveiled at IFA 2018, we learned the phone will come with a bezel-less display with a mechanical slider. Honor also revealed it will support 40W fast-charging technology dubbed Magic Charge. Now a new info about the phone has surfaced and might be a first for the industry. It has been reported that Honor's...

Home

Same. But different. And yet the same. The iPhones are masters at being that, especially the S series. What Apple obviously can't do is come up with clever names. Worse, the XS may as well go down in history as the worst labeled phone ever. Two letters but one is a Roman numeral. What could go wrong? The iPhone XS is here, like it or not. And it's the best iPhone ever made if anyone had...

Home

There is no denying in the fact that smartphone sales have been reaching new heights. The devices have been successfully drawing attention of many users on a larger scale, with their amazing features irrespective of different categories. Despite, all goodness in the form of these smartphones, there are some major issues faced by the common users. Having said that, there is a segment of...

Home

American chipmaker, Qualcomm, recently submitted some documents to the Supreme Court of California accusing Apple of stealing a large amount of confidential information and trade secrets to enhance the chip performance of Qualcomm's competitor, Intel. In November last year, Qualcomm sued Apple for violating a software license agreement, causing its rival...
Loading...