Business
FreshToHome plans rapid expansion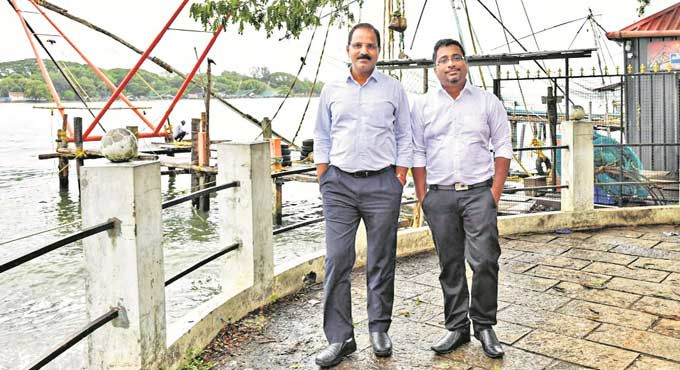 Hyderabad: Freshtohome.com, a vertically integrated e-commerce company in the fresh fish and meat space, delivering over 1.5 million orders a month across 10 large cities in India (including Hyderabad) and all of UAE, is planning to expand its operations to 56 cities in the country and foray into Saudi Arabia in the next 1-2 years.
The company is re-inventing the food supply chain from scratch by disintermediating the middle men through the Freshtohome Platform vendors, providing higher value to farmers and fishermen. The company aims to continue to provide 100 per cent fresh and zero per cent chemical food.
Shahnawaz (Shan) Kadavil, co-founder and CEO, Freshtohome.com, told Telangana Today, "Fish and meat sector in India is a $94 billion market. About 60-70 per cent of this market is the fish segment, remaining is poultry and mutton. Almost 99.7 per cent of the market is unorganised. Purity and hygiene are very critical in the sector. There were a lot of middlemen in the segment and the cold chain had been largely absent. We wanted to solve these problems."
Kadavil is an entrepreneur and a multi-functional leader who has been involved in technology companies and startups in United States and India. In his previous role, he is credited for having built the first and largest studio outside the US for Zynga, a company in social gaming and maker of popular titles such as Farmville, CityVille, Draw Something, Words with Friends and Mafia Wars.
He added, "Through our platform, we have ensured chemical-free and antibiotic residue-free food. We have brought in standardisation and organisation through a US patent that I owned for a 'Commodity Exchange' platform that allows fishermen and farmers to bid virtually. We currently have 1,500 fishermen and farmers trading 10,000 tonnes a product per month. We also have a contract farming platform through which we are doing 2,500 tonnes of fish annually and about 25,000 tonnes of poultry annually."
Market opportunity
India exports $2 billion worth of products in these segments to GCC (Gulf Cooperation Council) countries. The UAE imports 88 per cent of its fish and meat requirement and thus is a very key market for India.
"India's eating habits are very diverse and that's why we had been soft launching products to understand each market before taking up rapid expansion. We have been adapting to the supply chain ecosystem in each city accordingly. After our soft launch in Hyderabad, we are aggressively expanding in the city. We spent time making fishermen and farmers across the country understand the advantage of technology and make them comfortable using the platform for both trading and contract farming. The app is user-friendly," added Kadavil.
The platform vendors have invested in cold chain, created 40 collection centres and six processing units across India, while the company has invested in the technology platform consistently.
Expanding footprint
While FTH operations will be spread to 56 cities in India in next 12-24 months, FTH daily will focus on all the metros in the country. The company finds Saudi Arabia as a big market where it plans to enter in the next three months.
Freshtohome recently raised $121 million (over Rs 890 crore) which will be deployed in expanding its presence in India, foraying into Saudi Arabia, R&D in the technology platform, and adding ready-to-cook and ready-to-eat products with shorter life, without the need for preservatives.
The company has Rs 600 crore revenues and aims to take this to Rs 1,500 crore in next one year. There are plans to get into dairy and fresh vegetables segments with a potential to double the company's revenues every year. Acquisitions are also being explored in e-groceries, technology companies in aquaculture and poultry in India.
---
Dailyhunt
Disclaimer: This story is auto-aggregated by a computer program and has not been created or edited by Dailyhunt. Publisher: Telangana Today English