Corona Crisis In Karnataka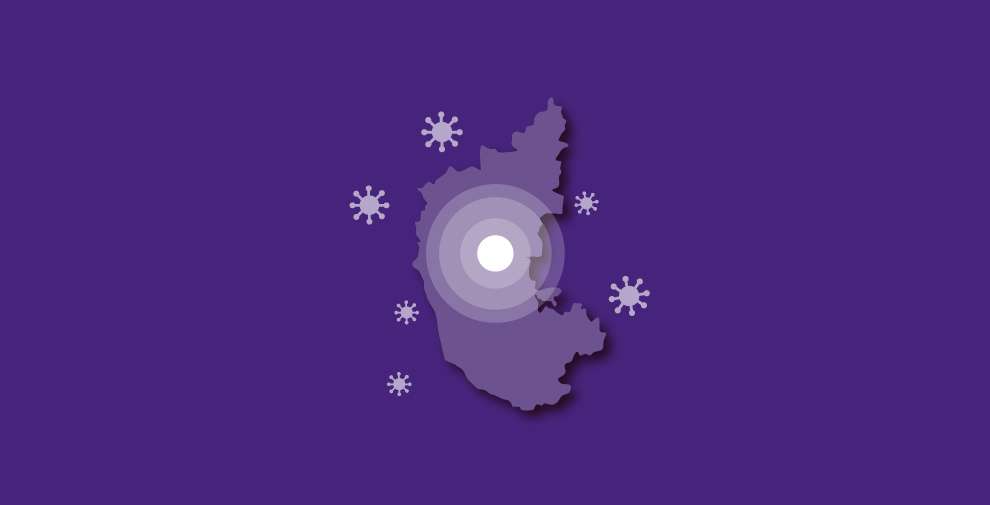 Corona Crisis In Karnataka
Karnataka

The education department, however, said that guidelines will be issued on Monday. June 1, is generally the day schools reopen after the summer break. However, due to the lockdown in place, schools in Karnataka will not open on June 1 as the Karnataka government has not issued any directions or notifications allowing schools to reopen. Speaking to TNM, KG Jagadeesha,...

Corona In Karnataka

75 more COVID-19 cases have been reported from Karnataka in the last 24 hours, taking the coronavirus tally in the state to 2,493. 75 more COVID-19 cases have been reported from Karnataka in the last 24 hours, taking the coronavirus tally in the state to 2,493. "28 people were discharged in Karnataka in the last 24 hours. 809 people have been discharged so far and the death...

State

PTI, Seventy-five new cases of COVID-19 have been confirmed in Karnataka, taking the total number of infections in the state to 2,493, the health department said on Thursday. With 47 deaths and 809 discharges, there are 1,635 active corona cases in the state, the department said in its mid-day bulletin. Twenty-eight patients have been discharged so far on Thursday. A total of...

Home

Former Karnataka Chief Minister and senior Congress leader Siddaramaiah has requested MLAs, MPs, MLCs and party workers to participate in the Congress' 'Speak Up India' online campaign today. All India Congress is organising a massive 'Speak Up India' online campaign on May 28 from 11 am to 2 pm. "The purpose of...

National

DH Web Desk, The spread of novel coronavirus in India has quickened in the past few days with new cases of coronavirus and COVID-19 deaths being reported every day. After the first confirmed positive case was reported on January 30 in Kerala, the epidemic has expanded its footprints in the country, affecting more than 1.57 lakh people. More than three billion...

Top Karnataka Stories

Two days after issuing a circular, which allowed placing of international travellers into home quarantine if they had completed seven days of institutional quarantine, the Karnataka government has done away with previously mandatory COVID-19 testing for asymptomatic individuals. A circular signed by Jawaid Akhtar, Additional Chief Secretary to the State...

Home

Netizens have erupted in furore calling Kent's advertisement 'sick' and 'repulsive' and 'classist', over the implication that domestic workers could have COVID-19 in their latest advertisement for a product, that has since been removed from Twitter. An advertisement campaign by Kent RO Systems for one of their products, a bread and dough maker,...

Corona Karnataka

The project will be piloted first in Chikkaballapura and Dakshina Kannada districts. The Karnataka government on Wednesday said it would soon launch a project to maintain the health database of all its citizens by having a "State Health Register." A first of its kind initiative, the State Health Register will be a robust and standardised health repository of all the citizens,...

Karnataka

The Bruhat Bangalore Hotels Association and the Shopping Centre Association met Chief Minister Yediyurappa on Tuesday seeking permission for dine-in service at hotels and the opening of malls. After over two months of lockdown, the Karnataka government is considering opening up hotels and malls to the public, subject to the Centre's approval. Quoting Chief Minister BS...

Latest

New Delhi, May 28: As many as 84 per cent or 114 of the 135 new coronavirus cases reported in Karnataka on Wednesday were of Maharashtra returnees, even as the state's tally rose to 2,418. Of the 135 cases, 123 cases had a domestic travel history. The number of COVID-19 cases spiked in Uttara Kannada, Dakshina Kannada, Yadgir, Bidar,...
Loading...