Unlock 5.0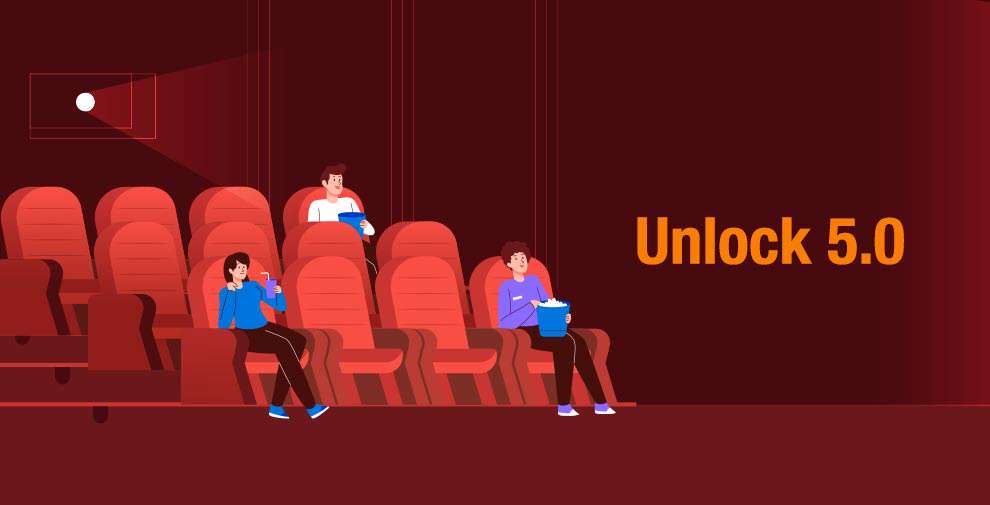 Unlock 5.0
Home

Coronavirus LIVE Updates: As India enters Unlock 5.0, the government allows schools and colleges in the country to reopen in a graded manner. The Centre also gives a go-ahead to cinema halls, multiplexes, exhibition halls and entertainment parks under certain restrictions. Meanwhile, the number of confirmed cases in the country has jumped to...

Entertainment

Shah Rukh Khan and Kajol starrer's iconic film 'Dilwale Dulhania Le Jayenge' completed 25 years in Hindi cinema on October 20. On Tuesday, from Shah Rukh and Kajol to Manish Malhotra and Uday Chopra, the films cast and crew celebrated the milestone all-time blockbuster. While the film's leading actors changed their...

India

After remaining closed for over seven months, schools in some states have opened but under strict Unlock 5.0 guidelines issued by the Ministry of Home Affairs. Uttar Pradesh is one of the states to reopen schools for students of Class IX to XII outside containment zones. However, some states are still reluctant to pursue the idea. The BJP government in Gujarat is contemplating...

Home

Unlock 5.0: Adhering to COVID-19 norms, schools reopen in Punjab Schools in Punjab reopened on Monday, months after they were closed in the wake of the COVID-19 pandemic. Only doubt clarification classes for the students of classes 9th to 12th are being allowed physically while observing to COVID-19 norms. "Students of only classes 9-12 can come to clear their doubts. We have...

Home

Unlock 5.0: Class 9-12 students back to schools in parts of Uttar Pradesh after 7 months Many schools in Uttar Pradesh reopened from Monday after the state government granted permission to open institutes outside containment zones as per the Ministry of Home Affairs guidelines. Following strict COVID-19 protocols, the schools reopened for Class 9 to 12 in...

Posts

New Delhi: Schools in Uttar Pradesh, Punjab and Sikkim will be reopening the schools after remaining shut for nearly 7 months due to the COVID-19 pandemic. The respective state governments have given relaxation in their coronavirus protocol, allowing schools to resume operations with the physical presence of students of class 9th to 12th.The 'Unlock 5' guidelines of the ministry of home...

National

New Delhi: Schools are re-opening in several states of India on Monday (October 19) as part of Unlock 5 even as the nationwide coronavirus pandemic shows marked signs of a slowdown. The state governments in Punjab, Uttar Pradesh, Himachal Pradesh and Sikkim have decided to reopen schools from Monday. Schools have been closed across the country since March 13 when the...

Latest

New Delhi, Oct 18: Schools in three states, including Uttar Pradesh, Punjab and Sikkim, will re-open partially in areas outside containment zones from October 19 for students of class 9th to 12th. However, strict rules need to be followed by school authorities to prevent the spread of the disease. Punjab The Punjab government would reopen schools for students of...

Latest News

After a break of seven months due to the coronavirus outbreak, Mumbai Metro is all set to resume operations from October 19, Monday. The only operational Metro line connecting Versova and Ghatkopar provides east-west travel. Officials say that all the groundwork has been completed and they are once again ready to welcome the commuters. Keeping all sanitation...

India

As per the guidelines issued by the Centre for Unlock 5.0, states/UT governments have been given permission to open schools after October 15, 2020, in a graded manner. The decision will be taken in consultation with the respective school/ institution management, based on their assessment of the situation, the guidelines stated. Currently, three states have put their name in the...
Loading...