Home
Annamalai: TN BJP to organize hunger strike on Aug 5 demanding Karnataka to drop Mekedatu dam project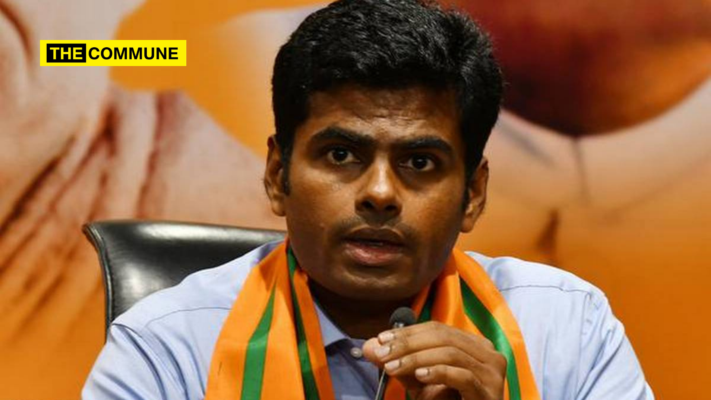 "We will not allow the Karnataka government to even lay a brick in Mekedatu. On August 5, we will stage a hunger strike to demand that the Karnataka government stop building the dam," stated Tamil Nadu BJP president Annamalai.
In his interview on July 29, he said," Prime Minister Modi's decision to give OBCs 27% reservation and the Economically Weaker Section 10% reservation in all India quota for medical admission is a major development. Many political dramas have been staged in Tamil Nadu for many years, with the All India quota in mind."
He added that the Modi government told the Supreme Court in 2016 that it has "no objection to allocating 27 percent reservation to the OBC," and that now the Supreme Court's final judgment has been delivered, the Prime Minister has brought a law that can benefit Tamil Nadu students and OBCs across India.
According to Annamalai, the government's move will benefit 5,500 students in the all-India quota, and Prime Minister Modi has done what Congress was hesitant to do all these years.
He further said," The newly-appointed Chief Minister of Karnataka has said that the Mekedatu Dam will be built in Cauvery. This, of course, is painful; Reprehensible. The Union Water Resources Minister has said that the dam will not be allowed to be built. On behalf of the BJP, a hunger strike will be held in Tanjore on August 5 with the participation of 10,000 farmers, urging Karnataka to abandon the Mekedatu dam project. We will not allow the Karnataka government to lay even a single brick in Mekedatu."
Click here to subscribe to The Commune on Telegram and get the best stories of the day delivered to you personally.
Dailyhunt
Disclaimer: This story is auto-aggregated by a computer program and has not been created or edited by Dailyhunt. Publisher: The Commune