Home
Dr. Muthulakshmi Reddy, the woman who laid the foundations of a healthy Tamil Nadu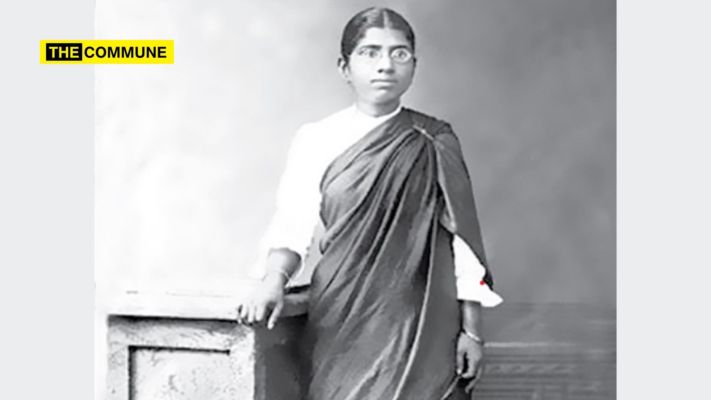 At a time when it was tough for women to make their mark in public space, one woman from Tamil Nadu broke barriers after barriers and finally shattered the glass ceilings.
Dr. Muthulakshmi Reddy, was the first Indian woman legislator, a campaigner of women's and children's rights; and the driving force behind one of the biggest cancer institute's in India - the Adyar Cancer Institute which treats nearly 80,000 cancer patients a year.
Muthulakshmi had many firsts to her name
She was the first woman to get into a total men's college, Maharajas College
She was the first and the only woman candidate in the Medical College 1907.
She was the first woman to choose surgery - and ace it!
She was the first woman house surgeon in the Government Maternity and Ophthalmic Hospital.
She was the first woman legislator (MLA) in British India.
She became the first Alderwoman of the Madras Corporation in 1937
She was the first woman Chairperson of the State Social Welfare Advisory Board in 1954
She was the first woman Deputy President of the Legislative Council.
Dr. Muthulakshmi Reddy was born on the 30th of July 1886, in the princely state of Pudukkottai, Tamil Nadu, the daughter of Devdasi Chandrammal and Narayanaswamy Iyer.
In those days, it was quite a scandal when her father married her mother, as she was from the Devadasi Community, and their family was ostracised.
She was extremely stubborn about what she wanted in life. She rebelled against her mother when she wanted to marry off her daughter at puberty. Muthulakshmi went on to study high school instead, much to the horror and protest of the parents of the boys studying there. When she applied for an MBBS in the Madras Medical College, the progressive Raja of Pudukottai overruled all objections and gave her permission as well as a scholarship to study.
In 1914 she married Dr T. Sundara Reddy, who promised to always respect her as an equal and never cross her wishes. Famous Tamil actor Gemini Ganesan is the son of Muthulakshmi Reddy's brother Ramasamy.
Her family had a lot of influence on her life.
When she saw her mother struggle with her life because of her birth status (a Devadasi), it made her take a resolve to abolish the Devadasi system.
When she saw her 13 year old cousin die at childbirth, it sowed the seeds for when Muthulakshmi would go on to increase the legal age of marriage for women to 16.
When she saw her younger sister succumb to cancer, she decided to specialize in cancer. She went to London to study about it and came back to establish the Adyar Cancer Institute.
She also opened the 'Avvai Home in Chennai', where women can equip themselves with vocational courses that would make them self-sufficient. She opened hostels for Muslim girls and gave out scholarships for Harijan girls. Like most prolific personalities of her time, she was greatly influenced by Gandhi, Anne Besant and Sarojini Naidu. They convinced her to work to uplift the poor conditions of women belonging to minority and Dalit community.
A maternity benefit scheme launched in 1987 under her name still helps poor pregnant women. Under the MRMBS scheme, the Tamil Nadu government provides a nutritional kit to provide optimal nutrition for pregnant and lactating women and compensate for the wage loss during pregnancy.
Although several health-related schemes including National Rural Health Scheme, Tamil Nadu Health System Project, Tamil Nadu Medical Service Corporation, etc are in place, the MRMBS has been successful in bringing about the change in the desired target regarding maternal and infant mortality rates.
She was awarded the Padma Bhushan by the Indian Government in 1956 for her distinguished service to the nation.
Dr Muthulakshmi Reddy passed away in 1968, but her legacy has gone on to make people remember her as the woman who transformed the lives of scores of people.
Click here to subscribe to The Commune on Telegram and get the best stories of the day delivered to you personally.
Dailyhunt
Disclaimer: This story is auto-aggregated by a computer program and has not been created or edited by Dailyhunt. Publisher: The Commune